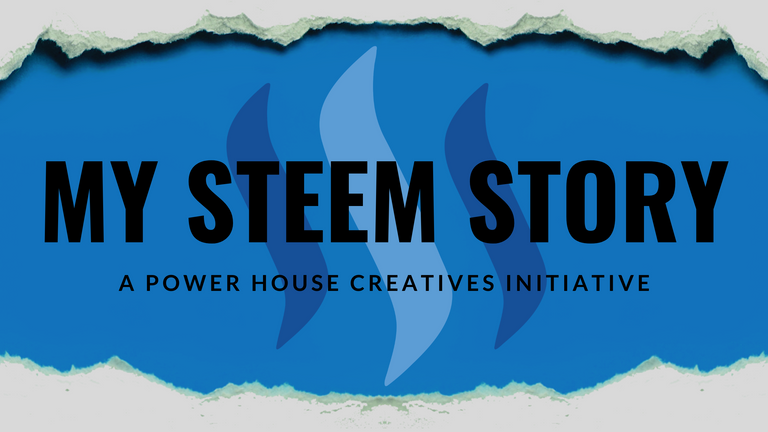 MY STEEM STORY
A Power House Creatives Initiative

Everyone has a story – and all our stories have something in common… we all started from nothing and knew nothing. People want to hear stories. They want to hear OUR stories — they want to know who we are, where we are from, what we are doing, who and what we love, what we have learnt and where we are going. People also want us to hear their story! Being a part of the Steem network is an individual journey for every single one of us and through this initiative we will share our stories not only with all who are already here – hopefully inspiring, guiding and informing them… but doing the same for everyone else in the world too. Through our stories we will prick the curiosity of those who have not yet arrived and illuminate and widen the already open doors to our one in a million blockchain.
We invite and encourage each and every one of you to participate and share your stories too! You can find the "how to" details at the end of this post.
---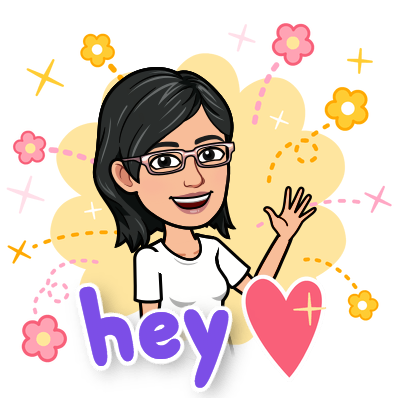 • Where my Steem Journey began
My Steem journey began through CTPtalk.com. As a member of the CTP (Click Track Profit) tribe, we got free affiliate marketing training. Part of the training was to sign up for Steem. We were then given some background and basic how-to's.
I have been blogging over the years, so I thought I'd give Steem a try. It looked fairly easy to learn. It was August 2019 when I officially started.
• My initial challenges & how I overcame them
The fact that I started out in a tribe should make my journey easy, right? Wrong! True that I was getting support from my fellow CTP tribesmates. I'm totally thankful for that. I was blogging initially about CTP and its features. CTP token-wise I was getting my fair share. However, if I remember correctly, a number of my other posts went to dust, as far as Steem was concerned. Boo-hoo!
I must admit it was pretty discouraging. However, I didn't stop there. I felt that I needed to get out of my tribe more and explore the blockchain more. That's exactly what I did the month after I joined.
Resource credit was one of my major obstacles during the first month. Luckily, I got some delegation from helpful individuals. I have thanked them now and again.
I found Steem Terminal in September, joined the October Redfish Rally, explored #freewrite exercises, and participated in a lot of contests. In November, I became a minnow. It's a memorable journey.
• My Steem blockchain knowledge
When I started on the Steem blockchain, I didn't know much about dApps or Steem and the many front ends I could use to post. I just knew of CTPtalk.com and Steemit.com. I have come to realize that there's much left to learn to fully grasp the concept of the Steem blockchain. For now, I'm happy that I could answer most of my basic questions.
I would certainly love to understand Steem-Engine more and learn to grow my Steem account further through investing.
• My Steem favourites
I love taking photos. I'm happy that there's APPICS where I could share them. I do hope APPICS would have more expanded features, so I could enjoy it as much as I enjoy Instagram.
I use Steempeak mostly for my posts, as I have created a few templates there already. Templates make it easier for me to post about weekly features like for #Wednesdaywalk or #marketFriday.
I have shared a few videos via DTube. I admit that I would need to be more active there.
• My golden nugget advice
My advice to folks who are new to Steem is to give it your best shot. Learn by exploring and reading much. Teach yourself new stuff. Join a community or two and learn to engage more with different folks. Also, ask questions. It's really great to be a part of a community as you do enjoy some support and help.
• My Steem hood & its peeps
I belong to a few awesome communities on Steem. First, there's #CTP. That's really where it all started. Then I found Steem Terminal on discord. I learned and still learn a lot from the awesome people there. #Powerhousecreatives is a recent addition. Everyone is so helpful and supportive. I just wish I have more time to visit all the wonderful posts from PHC members.
Much as I like to send shoutouts, I will refrain from tagging anyone at this point. I don't want to run the risk of forgetting someone and making them feel bad about it. Please know that I am truly grateful for all the help and support that I got, I still get, and hope to continue to receive for the duration of my Steem journey.
Tagging: @thekittygirl @wesphilbin @xcountytravelers @free-reign @brittandjosie
GENERAL INSTRUCTION:
Create a post titled: "My Steem Story – By @your.user.name"

The first three tags in order are to be as follows:
#hive-114105
#powerhousecreatives
#mysteemstory

ONLY make use of the cover image provided in this post.

Keep the same formatting and placement (intro, footer
instructions etc.)

Replace the personal photo with one of your own.

Tag 5 people to join in on the initiative.

Share your post to twitter.

Share your twitter link and Steem post link in the comments of @jaynie's "Steem Story" post.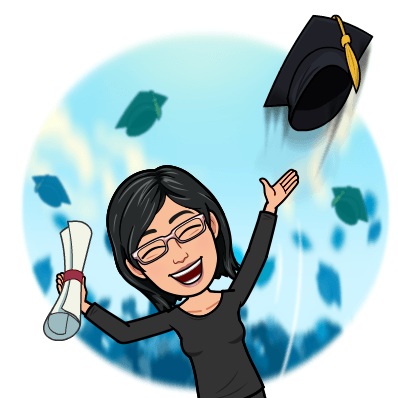 me avatar created from bitmoji app from my mobile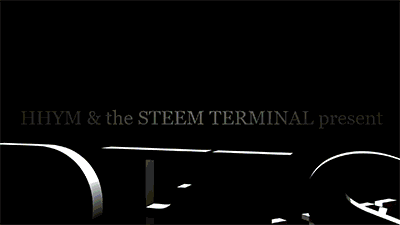 I'm a graduate of Steem Terminal's October Redfish Rally

I'm on Steem 'coz of:
My main affiliate program ===> ClickTrackProfit
Documenting my life's journey:
My main blog ===> Fresh Start
I started a series since October 2018...
'Coz I like Tumblr ===> I Am Raincrystal

to learn more about either of these projects, please visit: @heyhaveyamet or @steemterminal