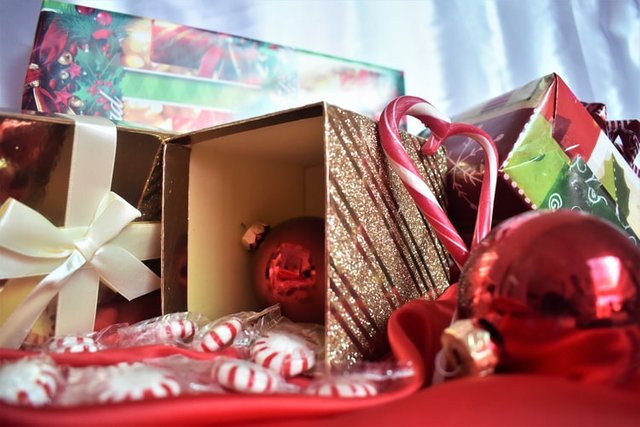 Image by Laura Gomez from Unsplash
I wanted to let everyone know how my Christmas surprise turned out. As you know from my post yesterday, I substituted some unusual Christmas gifts for this year because my family didn't like my taste in some of the previous gifts I was distributing.
After my post, I received a comment from @deirdyweirdy that just made me laugh because I was thinking along those lines also when she wrote that she'd be interested to see how it goes down with the family.
I then returned and told everyone it went well. She responded that she thought they'd use the gifts as missiles, and it'd be a case of death by personal hygiene products. Thanks for that @deirdyweirdy.
I was already thinking along those lines though and was a bit nervous before the family started to arrive.
Once they arrived and settled in, they didn't seem to notice my banquet table with all the personal household items. At least no one said anything out loud. So we started our Christmas.
But before any activities took place, we added another layer of surprises by having all family members (i) pull numbers to see who would go first, and (ii) take 1 minute to pick 3 items. They all seemed excited at this new game.
I was amazed they were all hoping to be the first one to start. And they were sitting back strategizing on what they would get on their turn. Then my niece told her cousin that she'd better get dishwashing liquid so her husband could learn how to operate the dishwasher.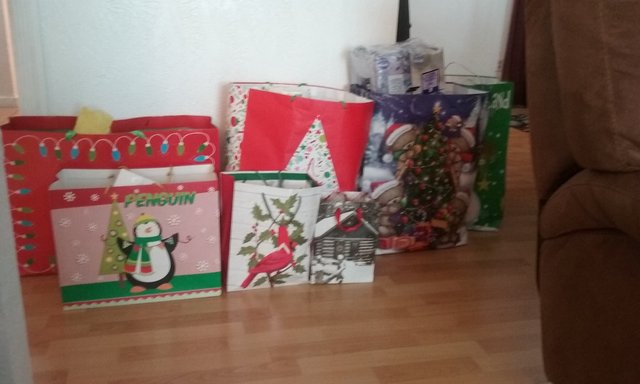 What they didn't know was that there was more than 1 round. They all thought they had 1 minute to choose only 3 items, so they were rushing over to the table and throwing items in their bags. They were even arguing over items and swapping with each other. In the end, all family members loaded up several bags worth of household items as seen in one of their bags above.
Of course, I had my own last minute special surprise at the end for each one. A mailbox delivering surprise cash. They were floored because it was totally unexpected. They wanted to take their mailboxes home to show them off.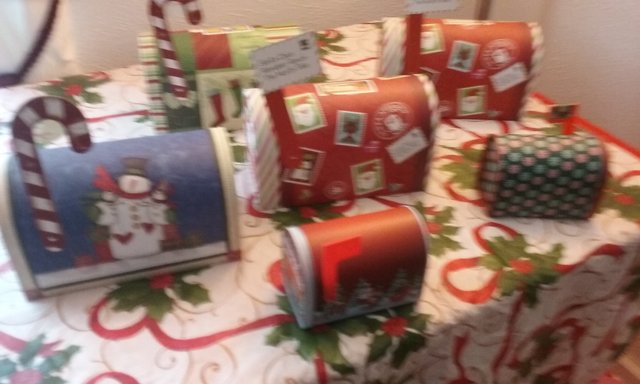 There was so much laughter. And before leaving, they told us how much they thoroughly enjoyed it.
I can say that this event was the most fun Christmas day I've had in a long time. I almost forget about my aching feet and knees last night during the cleanup after. My hubby and I laughted until way in the night about our day.
So glad I shared with everyone, and thanks everyone for sharing my Christmas day event with me.

Thanks,
@justclickindiva
Happy rest of the week everyone with whatever your endeavors.
---
SOURCES:
a) JustClickin logo created at CoolText.Com
b) Unless otherwise noted, all photos taken by me with my (i) Samsung Galaxy 10" Tablet, (ii) Samsung Phone, & (iii) FUJI FinePix S3380 - 14 Mega Pixels Digital Camera
c) Purple Butterfly part of purchased set of Spiritual Clip Art for my Personal Use
d) Separator Lines Free ClipArt Belt from Public Domain Vectors & ShadedLine from ClipArt-Library
e) All Tribe logos used with permission of Tribe Discord Channel admins.




I SUPPORT THE FOLLOWING GROUPS: