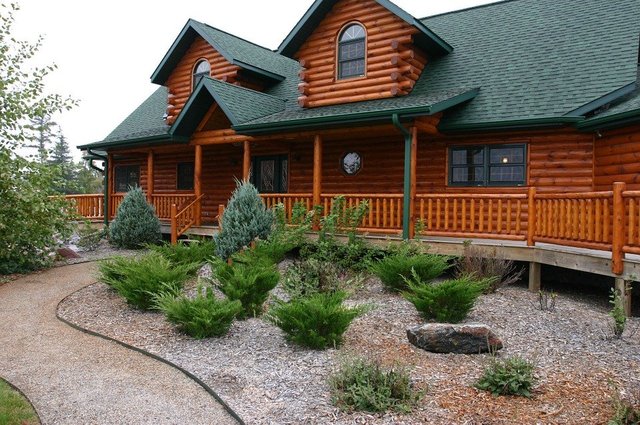 Image by shonflare from Pixabay
@zord189
PowerHouseCreatives Contest - Moving In
My dream home. What a beautiful home it is in the country. A log cabin home built in 2019. I'm scheduled to move in on January 31, 2020. After a 35-year tumultuous corporate career, I retired a few years ago, I wanted a log cabin as my permanent retirement home for rest and relaxation. The home pictured above is my ideal log cabin.
But before I can move in, I have to make some major changes in my life. I'm required to remove all excess clutter I've surrounded myself with for many years. And I only have 30 days to complete this transformation. I read about Feng Shui. Nothing but rave reviews that this really works to provide a positive energy flow throughout a home.
I'm willing to give it a try. A professional designer versed in Feng Shui advised me that I have to position my furniture in each room to provide a free flow of positive energy. She recommended I start with the outside.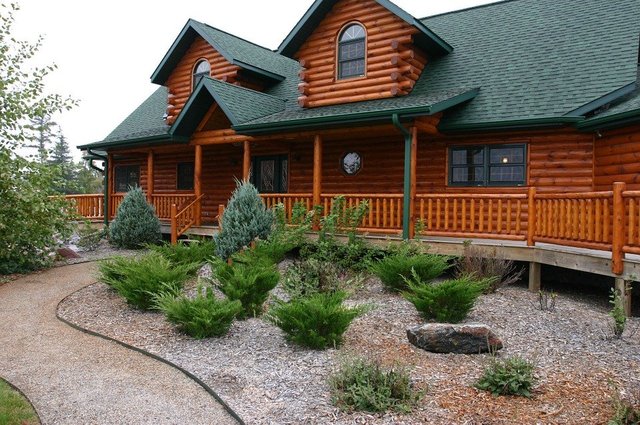 Image by shonflare from Pixabay
The exterior of my home will be log cabin design all around. No brick. My designer suggested my front door be painted red or black. Red is supposed to be for positive energy entering the home. Black is for wealth being able to come through.
I'm all for wealth coming in, but a black front door! Now that really floored me. The color black for a front door is a bit drastic for me, so I settled on a shade of red almost the color of my current door.
Because my foyer will be the first thing people wil see when they enter, she advised that it needs to be positive and inviting. She also said I will need a greeter. Since I'm not available 24/7 for this duty, she suggested a beautiful plant, well-designed mirror, or beautiful piece of artwork.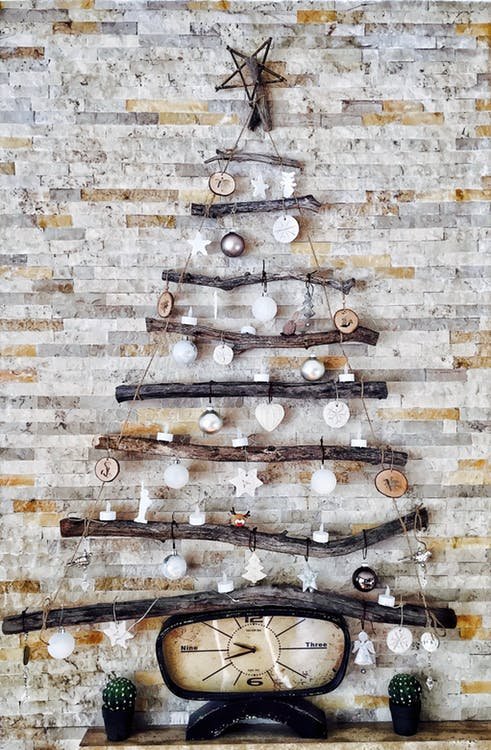 Image by pascal claivaz from Pexels
All three of these suggestions will work, but since I don't do well with flowers, I chose a piece of artwork above. I think it's a great choice for the foyer. An excellent conversational piece.
The interior will be a rustic design. It think this fits well with my character. I love rich redwood tones; not the dark brow but vibrant red oak. The living room design below is the arrangement she suggested to bring positive energy flow.

Image by Taylor Simpson from Unsplash
Also, I want a beautiful staircase. The one I chose brought a frown to my designer's face with the threat of a meltdown, so she's going to handle that.
Next, we move to the kitchen. It will be the most beautiful area in my log cabin. I like a rustic feel in here also. So I'm choosing this decor for my kitchen: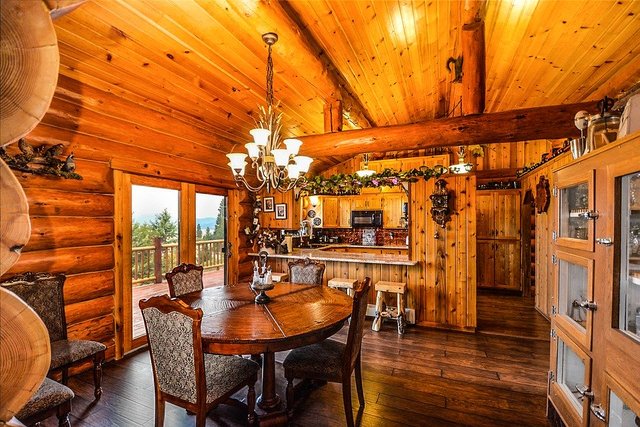 Image by kirkandmimi from Pixabay
But the most precious room in my new log cabin will be my writer's retreat. No one else allowed but me. I can feel myself let go in here. I'm on the back side of the mountain. No one can find me once I pick up my pen and leave this place. I'm content. I'll do well here. I'm going home.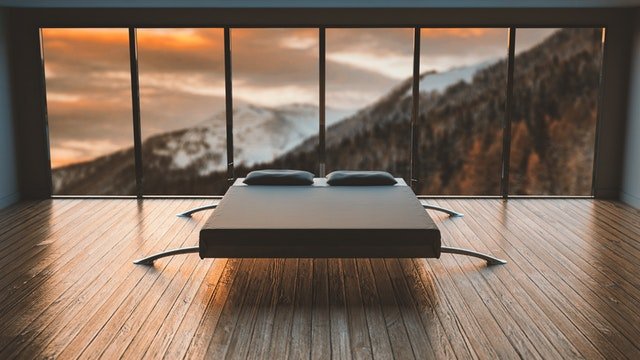 Image by wayX from Pexels
Can't wait for move-in day.

Thanks,
@justclickindiva
Happy rest of the week everyone with whatever your endeavors.
---
SOURCES:
a) JustClickin logo created at CoolText.Com
b) Unless otherwise noted, all photos taken by me with my (i) Samsung Galaxy 10" Tablet, (ii) Samsung Phone, & (iii) FUJI FinePix S3380 - 14 Mega Pixels Digital Camera
c) Purple Butterfly part of purchased set of Spiritual Clip Art for my Personal Use
d) Separator Lines Free ClipArt Belt from Public Domain Vectors & ShadedLine from ClipArt-Library
e) All Tribe logos used with permission of Tribe Discord Channel admins.





I SUPPORT THE FOLLOWING GROUPS: