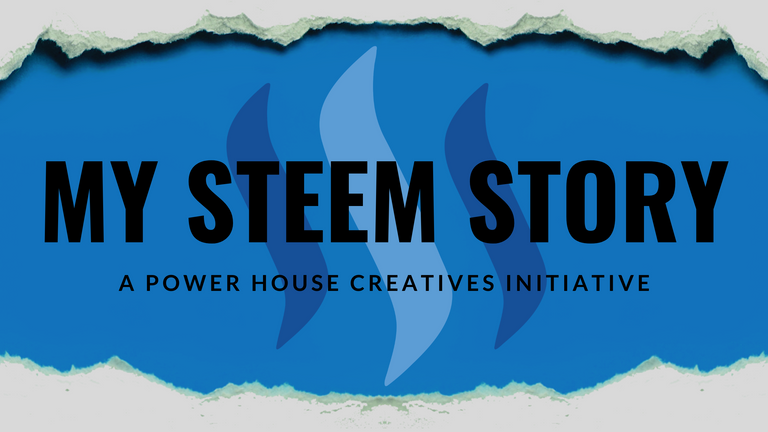 MY STEEM STORY
A Power House Creatives Initiative

Everyone has a story – and all our stories have something in common… we all started from nothing and knew nothing. People want to hear stories. They want to hear OUR stories — they want to know who we are, where we are from, what we are doing, who and what we love, what we have learnt and where we are going. People also want us to hear their story! Being a part of the Steem network is an individual journey for every single one of us and through this initiative we will share our stories not only with all who are already here – hopefully inspiring, guiding and informing them… but doing the same for everyone else in the world too. Through our stories we will prick the curiosity of those who have not yet arrived and illuminate and widen the already open doors to our one in a million blockchain.
We invite and encourage each and every one of you to participate and share your stories too! You can find the "how to" details at the end of this post.
---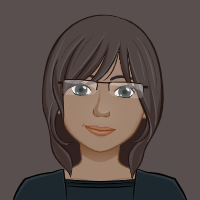 A JOURNEY INTO THE UNKNOWN
---
Where my Steem Journey began
My Steem journey began on July 29, 2019. That's the day I joined Steemit. I joined from the recommendation of others. Having never blogged before, I didn't understand what I was supposed to be doing. I'm not a big fan of the standard social media platforms, such as facebook, twitter, and everything else in between that millions of people utilize daily. I was never attracted to them as forms of communication or sharing personal information.
My initial challenges & how I overcame them
One of my initial challenges was learning what Steem was and how it worked. This was a daunting task. I knew nothing of the language used on Steem. I decided to just read as many posts from long-time Steemians. Another challenge was learning how to post correctly and the proper fomatting of a blog. But the most important challenge I faced was learning how to conduct myself on Steem when engaging with others. This was the most valuable lesson I learned. Why? because your reputation and trustworthiness is at stake.
I was lucky to have a support group of several individuals I knew from the Traffic Exchange industry who are also members of Steem. With their assistance, I overcame my nervousness and posted several blogs.
My Steemblockchain knowledge
Before joining Steem, I had no knowledge of the Steem blockchain. I didn't even know what a blockchain was or its purpose. As far as digital currency is concerned, the only thing I knew existed was bitcoin. And the information I heard was not favorable. At that point, I had decided I wanted no part of it. And no one could convince me otherwise.
I slowly began to read and hear about the Blockchain and digital currency. Reports surfaced that digital currency was slated to be preferred currency transaction mechanism of the future. Since joining Steem, I now understand more about how and why the blockchain was created.
I'm also learning about cryptocurrency and its markets. Trading concepts will take me a bit longer to grasp.
My Steem favourites
I just celebrated my 6-month anniversary on January 29th. It's only been a short time, but I have learned a lot about blogging. That's the activity I engage in on Steem. I utilize the front-end applications Steemit and Steempeak. I like Steempeak best due its capability to allow me to create and save templates; create blogs and save as drafts; and scheduled blogs to be sent later.
Steempeak's scheduling capability was extremely useful several weeks ago when unexpectedly, my internet stopped working properly. My favorite writing genre is fiction.
My golden nugget advice
With my short tenure, I'm by no means an expert on Steem. But what I do know is that if you are not yet a member of Steem, then definitely give it a try. If you like to blog and connect with others, then try something different from the other social media platforms.
And, if you are new to Steem, then make sure you connect with other Steemians. You can accomplish this in several ways. When you post a blog, engage with others when they comment on your content. Leave comment on other Steemians' blogs. And if you like their content, then give an upvote in support of them. Always remember, you get what you give. If you want others to support you, then reciprocate. If you want others to respect you, then show respect.
My Steem hood & its peeps
During my 6 months on Steem, I've met some amazing people. They are talented, witty, and knowledgeable. Through engagement with them, I've learned a lot about Steem. I also discovered several communities or groups that I joined. My fiction writing found a home in these communities.
The first community I joined was Steem Terminal. This group was founded by @xcountytravelers, @thekittygirl, and @brittandjosie. Together they assist new members to Steem by helping them learn and grow their accounts. This is wonderful place to begin your journey. The team, with their moderators are always ready and willing to help new Steemians learn all aspects of posting a blog. I recommend joining this community first upon arrival on Steem.
Next, the CTPTalk Tribe is available for anyone interested in affiliate marketing. @jongolson heads this community and does an awesome job in helping his members understand affiliate marketing and reach their goals.
The Power House Creatives community is headed by @jaynie. She is another dedicated Steemian who is willing to help anyone who is serious about their Steem journey.
Other communities that are great to become members of are: Steemitmamas, Innerblocks, FreeWrite House.
Even though I ventured into the unknown by joining Steem, the fog has lifted enough where I can start to understand what I'm doing on this platform. I'm learnin more each day.
I'd like to invite 5 Steemians to join in this initiative:
@kirkoliver
@mamasez
@fiberfrau
@ph1102
@busylion
---
GENERAL INSTRUCTION:
Create a post titled: "My Steem Story – By @your.user.name"

The first three tags in order are to be as follows:
#hive-114105
#powerhousecreatives
#mysteemstory

ONLY make use of the cover image provided in this post.

Keep the same formatting and placement (intro, footer instructions etc.)

Replace the personal photo with one of your own.

Tag 5 people to join in on the initiative.

Share your post to twitter.

Share your twitter link and Steem post link in the comments of @jaynie's "Steem Story" post.
POST INSTRUCTION:
Write a post which shares and gives adequate response to the following headings:
• Where my Steem Journey began
(How you first discovered Steem and your very first thoughts and impressions "as you landed".)
• My initial challenges & how I overcame them
(Share a bit about the difficulties you faced at the beginning, whether it was navigation, post creation, engagement – whatever – how you resolved them and how differently you feel about it now)
• My Steemblockchain knowledge
(Give a little bit of background on your blockchain knowledge when you began your Steem journey versus now.)
• My Steem favourites
(What are the things you do mostly on the blockchain – is it blogging, vlogging? What front ends do you like to make use of and what content genre's do you generally focus on?)
• My golden nugget advice
(What advice would you offer to those that are unfamiliar or new to this space)
• My Steem hood & its peeps
(Share a little about the communities you belong to, discord servers you frequent and perhaps a handful of the awesome people you follow)

Thanks,
@justclickindiva
Happy rest of the week everyone with whatever your endeavors.
---
SOURCES:
a) JustClickindiva's personalized PHC signature created by and purchased from @zord189 for personal use.
b) JustClickin logo created at CoolText.Com
c) Unless otherwise noted, all photos taken by me with my (i) Samsung Galaxy 10" Tablet, (ii) Samsung Phone, & (iii) FUJI FinePix S3380 - 14 Mega Pixels Digital Camera
d) Purple Butterfly part of purchased set of Spiritual Clip Art for my Personal Use
e) Separator Lines Free ClipArt Belt from Public Domain Vectors & ShadedLine from ClipArt-Library
f) All Tribe logos used with permission of Tribe Discord Channel admins.




I SUPPORT THE FOLLOWING GROUPS: