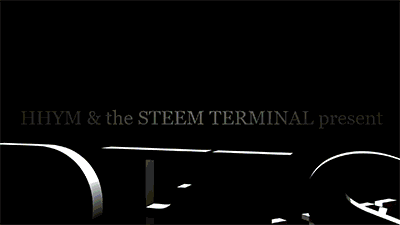 I joined the Steem Terminal's November Redfish Rally Contest after joining the Steem Terminal's Discord group. The Redfish Rally is a monthly delegation contest created by @brittandjosie, @xcountytravelers, and @thekittygirl, the founders of Steem Terminal. The purpose of the rally is to assist small accounts to grow on steemit.
At first, I didn't think I could do a month-long contest, but I made it through the first two weeks. After that, I knew I could finish it. The Steem Terminal team, which consists also of moderators @iamraincrystal, @wesphilbin, @medro-martin, and @jamesrussell, do an excellent job supporting new members.
The team would encourage us to create everyday. But we had to focus and apply their advice to our writing.
The rally contest itself was easy. Focusing on what I was already doing each day: creating content, commenting on others posts, and engaging with other authors. We were also encouraged to try different types of writings.
During the month of November, I completed the following:
Diabetes Awareness Month Series - November is Diabetes Awareness Month,
so I created several posts providing useful information focusing on my
Type 2 Diabetes;

Posts (500+) - includes comments, engaging with other steemians;

Zapfic 240 character micro fiction contests (4);

(PIFC) Pay It Forward Curation Contests (4)

Joined Power House Creatives Tribe;

Power House Creatives Contests (2);

Free Write House's Weekly We-Writes and 5-Minute Freewrites and

Other contests and challenges on Steemit.
But the most helpful exercises were the special Redfish Rally Challenges the Steem Terminal Team created to help us learn how to use different features on Steemit. For example, one challenge involved creating a tour post and adding a location to it utilizing the Steemit World Map. Other challenges taught us how to format a curation post and create a meme post.
Thirty days passed quickly. When the results were posted of the winners, I was a bit nervous to see how I placed for all my efforts. The November Rally included other talented members, so I was elated to see I had won. It was a great feeling to know that I actually set out to accomplishment something and completed it. Not only completing it, but I won 1st place.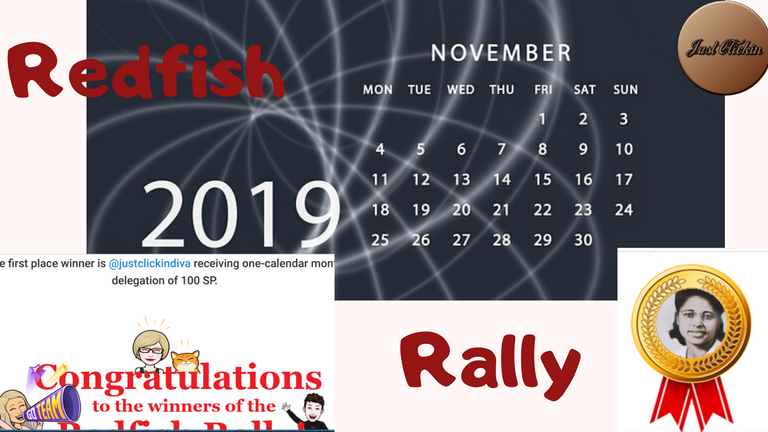 Source1
I'm thankful for the founders, admins, moderators, and all other members who helped make the November Redfish Rally a memorable experience for me.
After winning the November contest, I have graduated the program, and my SP is now over 100. I need to continue learning because I still have a long way to go. But I am on my way.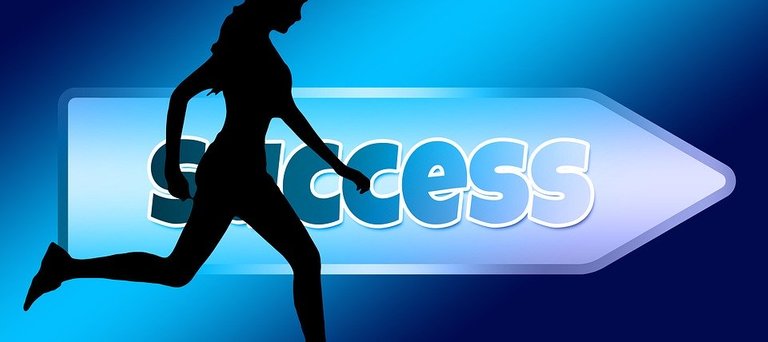 Source2


The training I received in Steem Terminal is invaluable. If you like contests and want to be a part of a great group of individuals, then Steem Terminal is the place to be. If you haven't joined their Discord group, consider joining.
Or, if you know someone else who needs help growing their account, recommend they look at the guidelines, then see if Steem Terminal is a good fit for them. The requirements for joining and details of the Steem Terminal work can be found here in this invitation and information post.


It will be a worthwhile decision. Not only will you meet awesome individuals there, but you will learn in the process. The most valuable lesson I took away from their instruction was how to conduct myself on the Steemit platform.

Thanks,
@justclickindiva
Happy rest of the week everyone with whatever your endeavors.
---
SOURCES:
a) JustClickin logo created at CoolText.Com
b) Unless otherwise noted, all photos taken by me with my (i) Samsung Galaxy 10" Tablet, (ii) Samsung Phone, & (iii) FUJI FinePix S3380 - 14 Mega Pixels Digital Camera
c) Purple Butterfly part of purchased set of Spiritual Clip Art for my Personal Use
d) Separator Lines Free ClipArt Belt from Public Domain Vectors & ShadedLine from ClipArt-Library; and
e) All Tribe logos used with permission of Tribe Discord Channel admins.
Source1 Image made by me, @justclickindiva in Canva with free Canva graphics and Steem Terminal graphics of November Redfish Rally Winner used with permission of Steem Terminal founder.
Source2 Image by geralt of Pixabay




I SUPPORT THE FOLLOWING GROUPS: