That Movie! Think I'll Pass: Top 3 Monthly Contest - Least Favorite Movies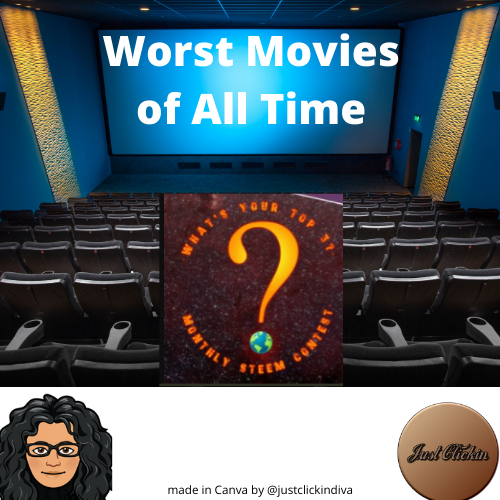 @yourtop3
Your Top 3 Monthly Contest March 2020 - What Are Your Least Favorite Movies?
This is my entry into this month's Top 3 contest.
This month's topic is LEAST FAVORITE MOVIES
My Nominations are:

Nomination Number One
JACK AND JILL
My Reasons for the Nomination
The movie Jack and Jill, which debuted in 2011 starring Adam Sandler, was, in my opinion the worst movie he ever made. I've never really liked his acting as a supposed comedian. He is not, in my opinion, a funny person.
The cast of the movie was decent:
Adam Sandler - dual role as Jack and Jill Sadelstein
Al Pacino - portraying himself
Katie Holmes - as Jack Sadelstein's wife
Tim Meadows - as Ted
host of other characters
Below is the official trailer to the movie:
Official Trailer provided by YouTube
In analyzing the plot of the movie, I knew immediately when I saw the previews that the story was not going to be interesting. I imagined all the different scenarios how this was going to play out. And I was correct. From the man playing a double role as his fraternal twin sister; to the opposite ends of the spectrum the twins were in attitude, knowledge base, likeability; and career choices and success, you could check each one of the above from your list of rewrites with no creativity. The entire movie, I feel, covered weak story lines. If this is supposed to be a comedy, I think it failed.
I say this because the plot of the story is that Jack is a successful ad executive; his twin sister apparently not as ambitious as Jack, opted to remain in their former middle-class neighborhood. Hence, the opposites in education and outlook on life. Jill goes to visit her brother and his family for Thanksgiving. Another typical plot of the unwanted sibling who irks the family, but can't be excluded from participation.
Another familiar plot sets Jill off on her bucket list while she's visiting. A game show, perhaps. Of course, she ends up winning in some fashion. Couldn't the writers have done better than that? How about an enlightenment tour, thereby gaining some semblance of balance and mutual respect between the twins.
Of course, the plot has to tie in with Jack's business, so here comes one of his clients, Al Pacino. Who would have imagined he'd fall for Jill? I did. Then the family cruise. A restaurant scene serving up former classmates who were Jill's nemeses.
It reminds me of other movies where the lead character plays a double role, either a brother or sister. The only part I liked about the movie was when Jill dined with her Spanish suitor, who genuinely cared for her, and his family. Of course, the Mexican dishes upset her stomach.
All the scenarios of possible mishaps that could happen to the unwanted guest and sibling, in my opinion, is stereotypical. This was not a movie I rushed out to see in the theatre. I was fine with watching it on satellite. Why pay twice for something so terrible?

Nomination Number Two
Peppermint
My Reasons for the Nomination
Where to start? Let's start with the fact that the plot of the movie is as familiar as peppermint candy. Why? Because the plot involves a revenge thriller out to get the person who killed the spouse and child. Familiar now? It's an intense action movie, complete with gangsters and a corrupt legal system that won't prosecute them.
Peppermint is a 2018 released film. The star of the film is Jennifer Garner. Other actors not so familiar to me were:
John Gallagher, Jr.
Richard Cabral
John Ortiz
Other supporting coast
Below is the official trailer for the movie:

Official Trailer provided by YouTube
Although I like Garner's acting, this plot borrowers heavily on male counterpart story lines who seek the same revenge killings of their wives and children. Garner's character is just the opposite where she's on a mission of revenge after a gangster kills her husband and child. And just like other familiar revenge killers, there are sarcastic quips and taunting of the victims immediately before she eliminates them.
You wonder where the peppermint comes in? It' s not a nickname for Garner's character or the daughter. It is the flavor of ice cream her daughter was eating at the time she was murdered. Garner's character is a struggling wife whose husband can barely provide for his family. He secures a job as a get-away driver in an effort to bring some quick money into the household. Of course, nothing is as it seems. So when he attempts to back out of the assignment, he's targeted for death.
In the attempt on his and his family lives, the husband and daughter is killed, with Garner's character, the wife, surviving, but left in a coma. Sounds vaguely familiar now? She wakes vowing to exact revenge.
What happened in the five years between that time is left to our imagination. Maybe she needed that amount of time to amass her weapon supplies for all the fast action killing taking place. The emotional tug the movie tries to bring to the viewers for Garner's grief for her murdered family has been utilized to death. I've seen so many of these type films, that I certainly didn't care for another one. How many ways can filmmakers tell this saga.

Nomination Number Three
The Happytime Murders
My Reasons for the Nomination
The reason I nominated this 2018 comedy, crime, mystery picture is due to the fact that it's a standard partner cop team reuniting to investigate strange murders. Sounds familiar again. But what's strange is this move is set in a place and time where puppets reside along with humans. The puppet population is seen as second-class citizens. One would think initially the murders are race related. But that scenario was quickly dispelled.
The movie is not funny in my opinion. Rather, it is offensive. The barbs and jabs the partners take at each other are just flat. I've seen so many of these types of movie that it just doesn't affect me any longer. The movie wasn't even interesting, even though it involved puppets in this context as being members of society.
The cast of the movie consist of:
Melissa McCarthy - as Detective Connie Edwards
Bill Barretta - Detective Phil Philips
Elizabeth Banks
Maya Rudolph
Leslie David Baker
Other supporting cast
Here is the official trailer to the movie:
Official Trailer provided by YouTube
The plot involves a puppet detective, Phil Philips who has moved on from the police force. When members of a former children TV show, Happytime, start dying, he returns to investigate the murders. He chooses his former human partner, Connie Edwards, to help solve the case.
The language and innuendoes throughout the entire movie during the partners' investigation of the serial murders of the cast from the TV show are disturbing. The sexual overtones of the Happytime Murders are presented in a such raunchy way that I can understand why this movie prompted an R-rating.
The perpetrator of the murders is revealed as the daughter of someone Detective Philips accidentally killed either 12 or 20 years previously. I guess he couldn't remember the timeline. I couldn't understand the explanation given. The killer started out as revenge, but then discovered she liked killing. But then entanglement with the cast of the TV show is mentioned. I also couldn't understand the motive for the killings.
This movie is the lowest of the low. To even try to describe it in any context that makes sense, would be to insult any sane person's intelligence.

I hope you agree with my nominations of the three worse movies I feel are deserving of the title.

Curation Trail
We have a curation trail for @yourtop3, which you can follow here to continue to add to the prize pool and the growth of the competition. Don't forget to log into steemconnect.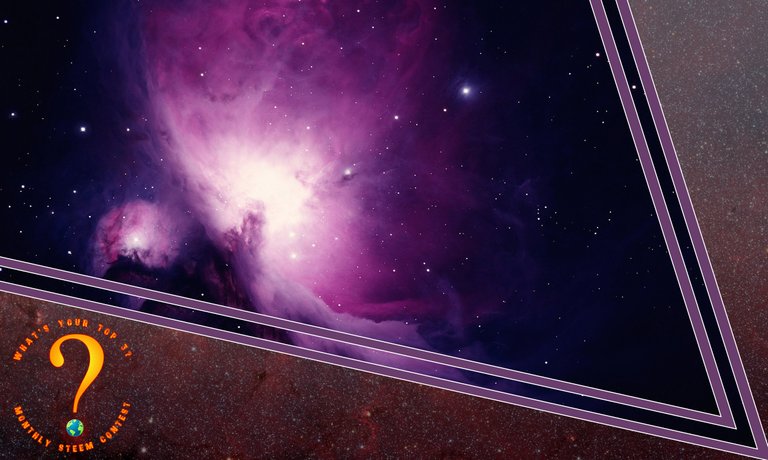 Thanks,
@justclickindiva
Happy rest of the week everyone with whatever your endeavors.
---
SOURCES:
a) JustClickin logo created at CoolText.Com
b) Unless otherwise noted, all photos taken by me with my (i) Samsung Galaxy 10" Tablet, (ii) Samsung Phone, & (iii) FUJI FinePix S3380 - 14 Mega Pixels Digital Camera
c) Purple Butterfly part of purchased set of Spiritual Clip Art for my Personal Use
d) Separator Lines Free ClipArt Belt from Public Domain Vectors & ShadedLine from ClipArt-Library
e) All Tribe logos used with permission of Tribe Discord Channel admins.





I SUPPORT THE FOLLOWING GROUPS: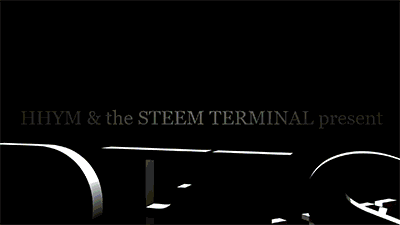 ---
---