Today i've decided to create a totally new #fiction story related to some of my famous #starwars #lego minifigures ...
I think that everyone will ask themselves how i've stepped inside this chamber of this idea, but, in my humble artistic opinion i think it came out in a very cool way ...
Have you ever thought about a scenario where you would have characters like Jedi Yoda, Chewbacca and Jedi Cobranium as full-time practicants of wing-chun?
I know that you'll notice one more important member inside the room of practice the awesome martial art form of wing-chun ... this will be R2D2 , which is somehow an important link inside this team, being the supervisor and the important provider of the refreshments ... A sort of a royal servant ...
For some, it might sound weird this kind of a #scifi story ... but not for me ...
Therefore, here i've took some awesome photos with these four famous lego minifigures, right from the spot of their daily practice routine inside their wing-chun training room ...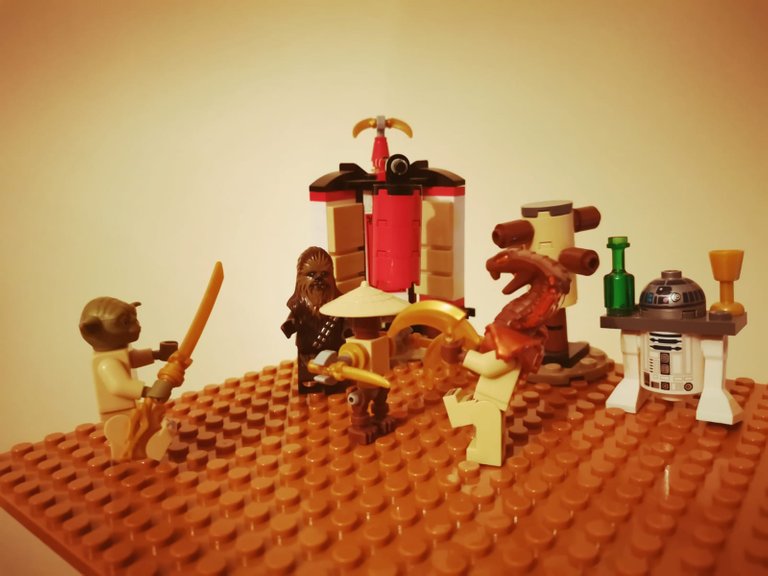 Some would ask, why does Jedi Yoda or Cobranium, need these martial arts, when they actually are so fast and their mind it's a high level than a normal human ... but i guess, the things they've achieved were exactly through a hard training protocol, which in their case, last for more than 100 years ...
Somehow, it's amazing to see Jedi Yoda practicing awesome wing-chun moves along with another master, the awesome Chewbacca, which in my opinion, is one of the most representative wookies from the planet of Kashyyyk ...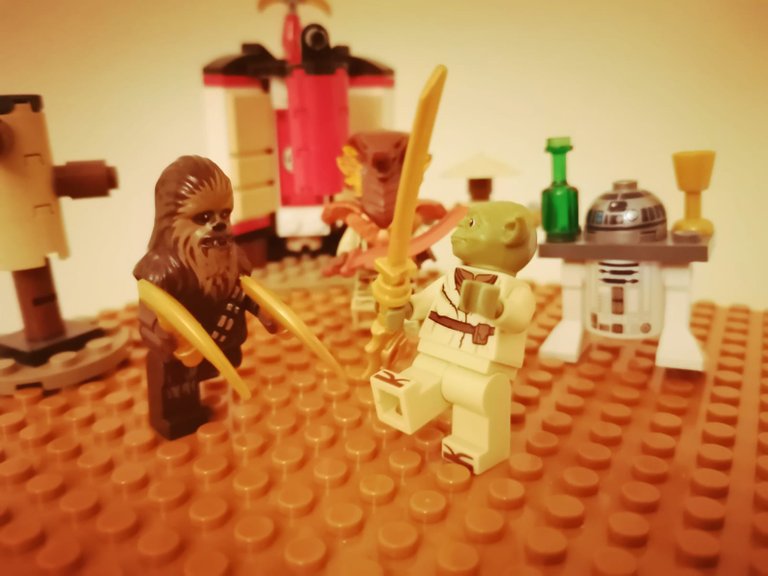 When Jedi Cobranium has new ideas of wing-chun techniques, he shows them to Jedi Yoda and Chewbacca, and through a hard practicing phase, they will agree all together on those ideas, if they suit to their uses or not ...
We can see that Jedi Cobranium is a master in practicing with wing-chun wooden dummies, as well as with those which are built with a system that simulates the idea of fighting with people that are using knifes ... which might be very dangerous even for practicing these techniques ...
but, as i've mentioned above, Jedi Cobranium is a true wing-chun specialist ...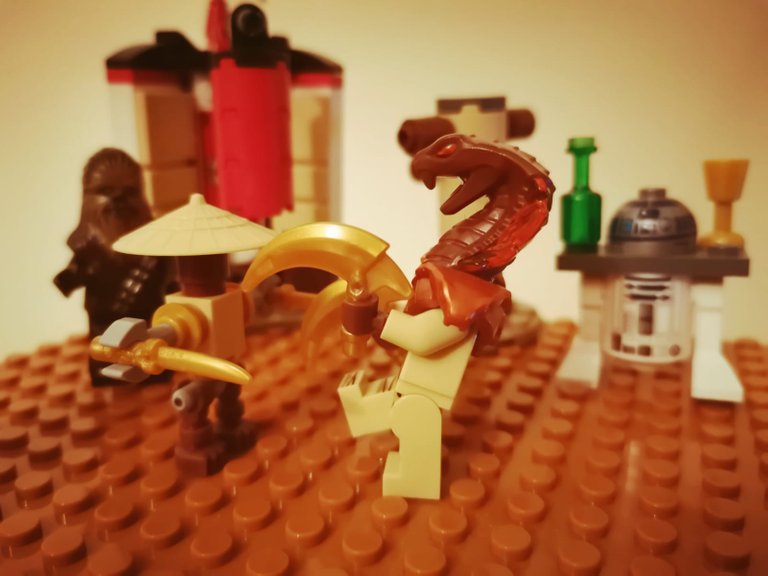 As we've seen already, the important element somehow in the entire spectrum is represented by the coolest robot R2D2, which is not only an observer who learns everything from these three masters in wing-chun but he is offering the awesome refreshments to them as a form of gratitude ...
I know that some of you would expect to see them, being initiated like all the normal apprentices who would run through that system with their personal monk ... but as i've specified earlier, these minds were already born with another types of brain capacities than the ancient monks from some Shaolin Temples ...
Still, i've taken some photos with some ninja apprentice and Master Chan at one secret Temple, while they were practicing ...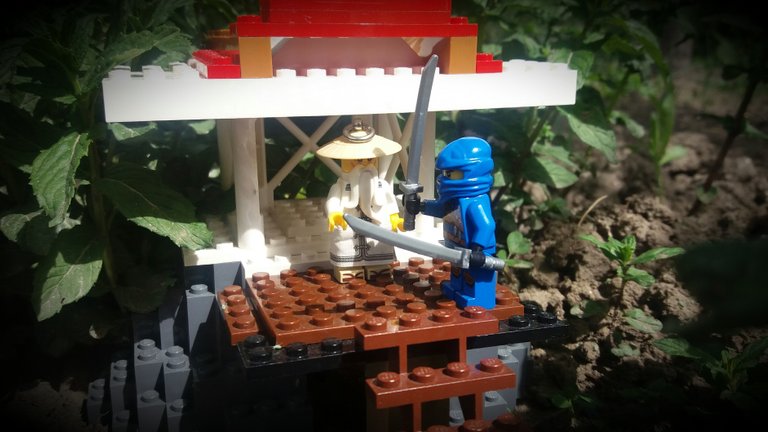 These kind of trainings were famous hundreds of years ago, while nowdays, in the year of 2322 everything has changed and the entire brain capacity has changed ...
Hopefully you've enjoyed my photos, along with my scifi story ...
I know, that one photo is worth a thousands words most of the time.
Hope you are still enjoying the lego creative process through which i like to create all these different stories ...
Of course that for me, the most important thing represents the process of taking the photos and to find the exact frame and the unique scenario ...
As i've always mentioned, for me lego represents a unique form of expression ... a #contemporary #art
Ciao a tutti ...