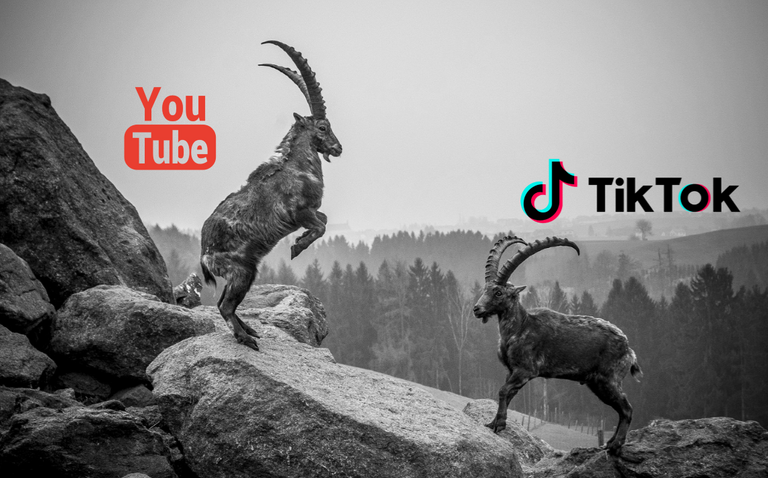 Image Source – Modified
Ajay Nagar aka CarryMinati is a 20 years old YouTube star from India. He's wildly popular for making YouTube roast videos. He has 19 Million followers on YouTube. Recently the YouTube star uploaded a video titled 'YouTube vs. TikTok' and within minutes it became an internet rage by receiving 70 Million views. He roasted some popular Indian TikTok stars in a caustic language. Shortly the video was censored by YouTube and it was taken down citing violation of usage and abusive language. Soon #JusticeForCarry and #BanTikTokApp started to trend in social media. People initiated to delete TikTok and gave disastrous ratings in Google Appstore. The app's rating dropped from 4.9 to 1.2 stars in Google Appstore (Apple Appstore rating wasn't much affected although). Google intervened in a controversial move and deleted almost 1 million reviews to push the rating of TikTok to 1.6 stars.TikTok received a big blow!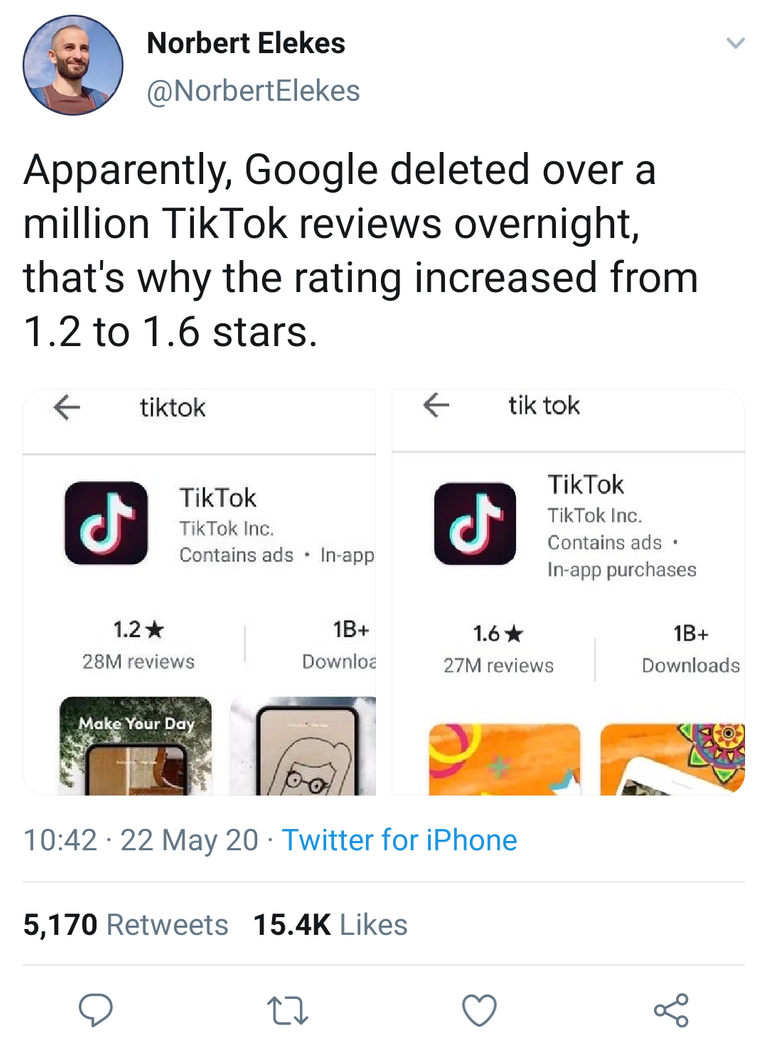 Tweet of data scientist Norbert Elekes
How did it start?
Let's go back to the origin of the war. A popular TikTok star Amar Siddiqui posted a video in TikTok mimicking acid attack on a woman. Social backlashes started after the launch of the bad-tasted video as it was supposedly promoting acid attack and ridiculing the victims. CarryMinati started his presently censored video highlighting the bad taste and insensibility of the TikTok video and it became viral. Many popular YouTubers in India hunt TikTok for content of making roast videos of TikTok stars and these garner good views. Now, this incident started a battle. Battle between YouTube fans and TikTok fans.


A socially forwarded meme
Internet class struggle
The battle existed previously also. YouTubers and their fans never accepted the shot video content of TikTok with open heart. But TikTok continued to grow. It is a fact that to publish a video in YouTube, you need to go through a lot of hardships and creativity. Whereas, TikTok's short video format and free templates provide an extremely user-friendly proposition to the users. The content representation between the two platforms are very different obviously but TikTok stars have started to receive recognition for their content. The global lockdown due to the present COVID-19 situation fueled the growth of TikTok more. Some of us may continue to bully TikTok users for wasting time to make poor quality weird videos but it is a fact that the so-called 'wasting time' is the 'surrealism need' of the internet users. Tiktok provides an interface to the common people to express easily. The pattern of the expression is not elitist but it suits the commoners. The present global mania of COVID-19 has acted as a catalyst for TikTok's recent growth as it is helping to depressurize people's mind through its short form of entertainment. Once upon a time, Karl Marx wrote deep-chested books and fat notes on 'class struggle'. Class struggle refers to socio-economic antagonism between different classes of the society, which leads to competition between social classes. Marx didn't see the internet era and his class struggle theory didn't say much about communication but we have internet life now. It is virtual but it affects us in real life. The form of entertainment has changed and we're gradually shifting towards user-generated content for entertainment and information. On YouTube, we consume varieties of content but we dig TikTok to find weird content. TikTok allows us to be weird. Is it TikTok's USP? I've never used TikTok in my life but obviously watched many videos circulated over the internet. Some are truly hyper-surreal. The users of these two platforms often have different content needs. The content classification is very prevalent. The present battle of YouTube and TikTok fans is also a class struggle. New social internet classes have formed whether we admit or not. Sounds unusual?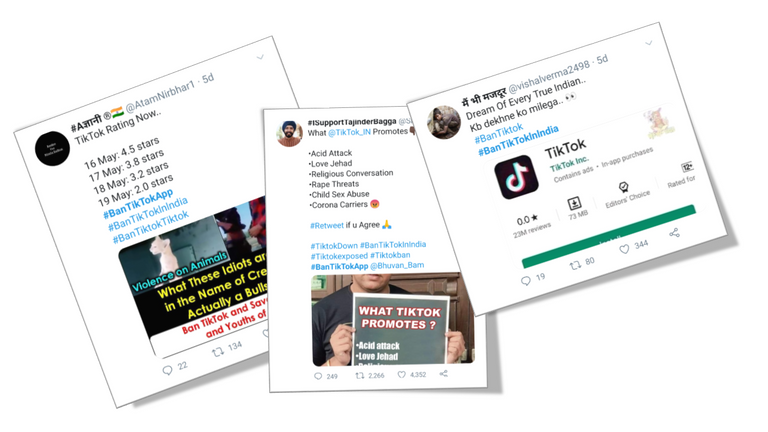 Various tweets bullying Tiktok in India
Internet started in the universities but it has reached our living room today. To be more accurate, it has become a way of life. Internet trolling has become the new social tyranny. The societal class struggle has got new lease of life in a virtual avatar. Internet class struggle! Surprisingly the class is defined by the type of content consumption. The societal changes are really rapid and dynamic.
Cheers!
[paragism]