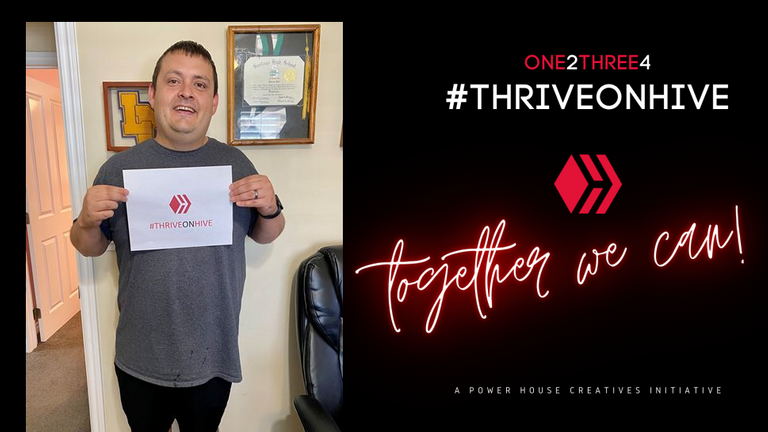 "Coming together is a beginning, staying together is progress, and working together is success." – Henry Ford
Hive is not simply a blockchain - it is a decision, a mindset and a like minded community that shares in the growth of such.
THE WHAT, WHY, WHO & WHERE OF IT ALL
These are my five...
WHAT
(What Hive offers you as an individual)
Hive offers me a chance to meet a lot of new people. To share a lot of the things that I like in the world. Not only crypto things but games, and life. It gives me a chance to see what a lot of people all over the world go into. It also shows me a chance that we can have a social platform that are owned by the people using us. That can lift people to a new station in life. I know for a lot of us that earn maybe a few dollars on post it is just a hobby. Yet I know that for others that money can help them buy things that otherwise they would not have. I really would love to see a higher price in hive because I know it would help those people so much more. I always wanted to be able to help people more directly and would love if my vote could do that.
WHY
(How Hive is different to other social media and blogging platforms)
Hive is different because it is not owned by anyone. It does not have one main purpose. You can build a front end that makes it look like a site for almost anything. There other platforms out there that are close to hive. Yet none are quite the same. Hive is also the only project I know that split from another platform and held is not value so well. Other than maybe ETH and ETC but that was far different issues. Sometimes this lack of ownership slows down things, but it also allows anything to be built here.
WHO
(People & spaces you find Hive support and gain enthusiasm from)
I am a big @Splinterlands player. Or well I think I am. I am not one of the top guys but I play the game and lot and blog about it a lot. I must give a shot out to @clove71 as she helped me when I joined the game and got me to stick with it and it has helped me a lot there. I am also part of the @TheSoCalHive group and my buddy @derekrichardson told me to do this and I had to when I investigated it. It has been fun to see all the different post. I spent some time working with the ContestKings. I was sad when that ended but still happy to know @dkid14 and many others that still follow me from that time. @littlescribe was also a member that I have had a lot of fun talking with the follow over the years here. @michealb has also been a part of the splinterlands team I play with him and @mattclarke and @maryemily are all great users to follow who give back a lot.
WHERE
(The front ends / dapps of your choice and why)
I am a user of the [Peakd]( https://peakd.com/it by far stands out as the bed front end for me. I love all the tools they have put into it. I also use PeakMonsters as I am a Splinterlands Player I am also using Actifit, Ecency aka esteem, Holybread, Piggerricks, Keychain, Hivesigner, and Hivevote with out all these tools things would be harder here so check them out. I have also played Drugwars in the past. I am aware of a few other front ends. I just don't use them.
(My final thoughts & conclusion)
Hive has a chance to be something special. There is a bull run coming there always is after a bear market. If Hive can grow during that time. If users can keep staking and push the price up we could be looking at hive getting past $1. I would like to see us push it even higher. There will be a lot demand for account then we then see people not earning a few dollars for a post but $20 or $30 dollars to hundreds. I am not talking about the whales either I am talking about the users now that are getting 2 to 3-dollar post or sometimes a $10 to $15. During the start of this bull run we failed but I think we have a chance to get it going in the right way soon. It is not all about the money as we have great project growing here. But a lot of the people out there will not come unless they think they can become rich. It is only after being here a bit you see all the other stuff Hive has to offer.
MY SHOUTOUTS
(Tag 5 people to join in on the fun!)
I would like to se @dkid14, @brian.rr, @silversaver888, @yousafharoonkhan, and @littlescribe take a shot at this.

TO THOSE JOINING IN....
1)Create your own selfie with the tag #THRIVEONHIVE - similar to the headers you have seen.
2)Copy the same post format and insert your OWN feedback and insight under the relevant headings.
3)Tag 5 people to join in!
4)If you are on Twitter... share your post using the tags #thriveonhive #powerhousecreatives #hiveisalive #hive
Use the following tags on your post: thriveonhive, powerhousecreatives, hive (additional tags up to you)

PLEASE PUBLISH YOUR POST TO THE POWERHOUSE CREATIVES COMMUNITY FEED – IE. https://peakd.com/c/hive-114105/created
---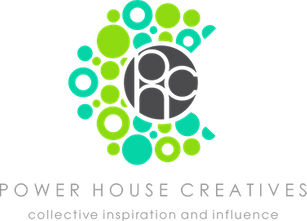 A community dedicated to producing quality content in multiple genres,
offering our subscribers a read worthy feed.

JOIN OUR DISCORD COMMUNITY
SUBSCRIBE TO OUR COMMUNITY FEED