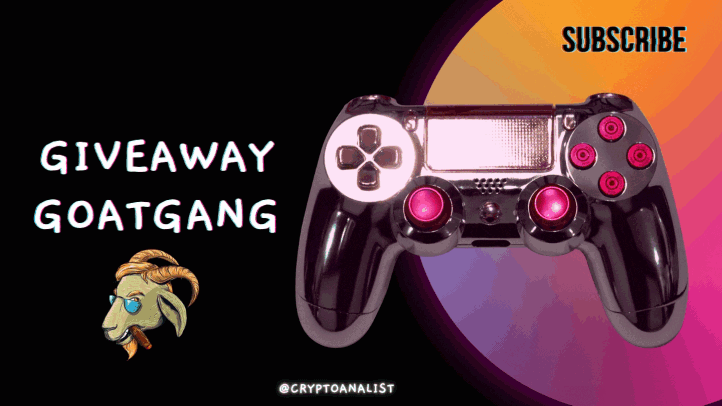 Image created and edited in CANVA
Greetings to all the HIVERS and SPLINTERLORDS in the community, hoping that everyone is well, today is Thursday, an excellent day to resume the drawings in the community and continue helping the decks of many of the players in Splinterlands to get stronger, I will also be giving away some prizes pending from the last 2 Giveaway I made, under the numbers 11 and 12 respectively. Before that I want to inform you that there will be "Special Weeks" with many more exclusive prizes, so follow me and don't forget to participate in each of the draws, because with a few simple steps you can win very good prizes.
Saludos a todos los HIVERS y SPLINTERLORDS de la comunidad, esperando que todos estén bien, hoy es jueves, un excelente día para retomar nuevamente los sorteos en la comunidad y seguir ayudando a los mazos de muchos de los jugadores de Splinterlands a fortalecerse, también estaré entregando algunos premios pendientes de los últimos 2 Giveaway que realice, bajo los números 11 y 12 respectivamente. Antes quiero informarlos que habrá "Semanas Especiales" con muchos más premios exclusivos, así que síganme y no olviden participar en cada uno de los sorteos, porque con unos simples pasos pueden ganar muy buenos premios.
Sending prizes for the draw 11 and 12 | Envió de premios para el sorteo 11 y 12

Here I will show the detail of the winners and the subsequent delivery of the prizes for each of the draws...
Aquí mostrare el detalle de los ganadores y el posterior envío de los premios para cada uno de los sorteos.
---
---
Shipping 11th draw | Envió 11vo sorteo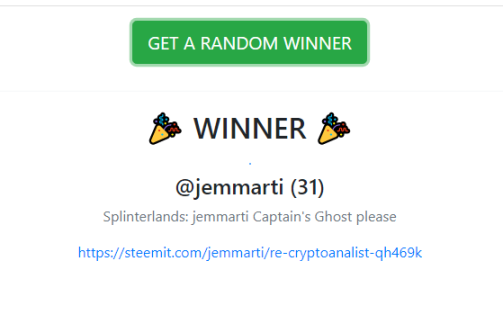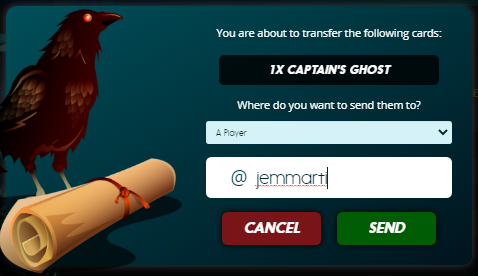 ---
---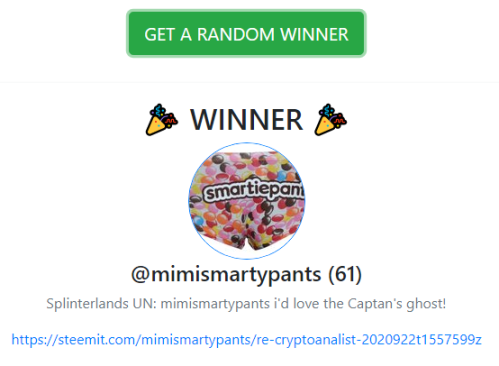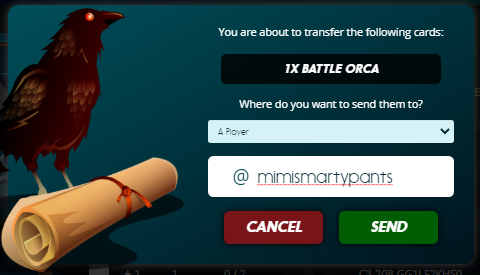 ---
---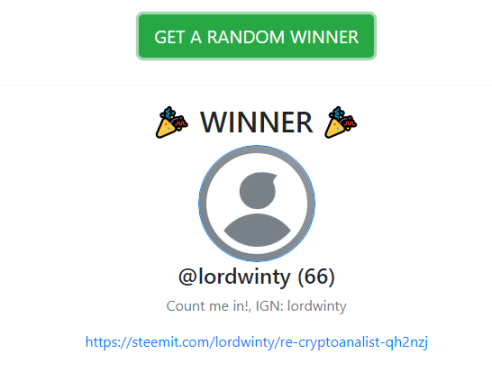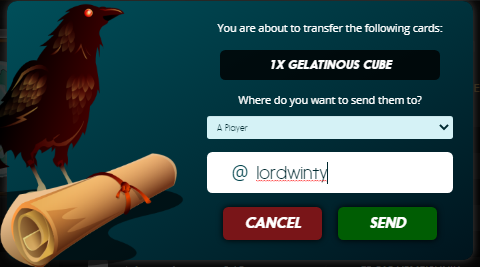 ---
---
Shipping 12th draw | Envió 12vo sorteo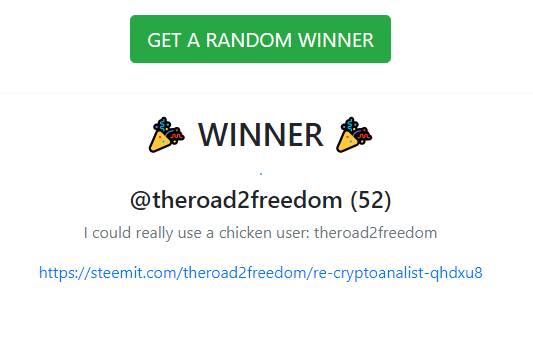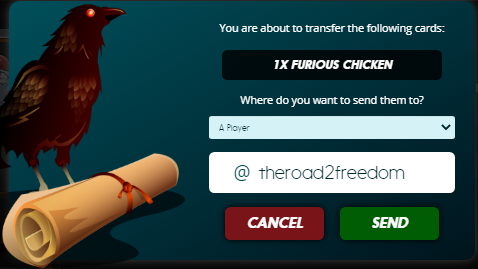 ---
---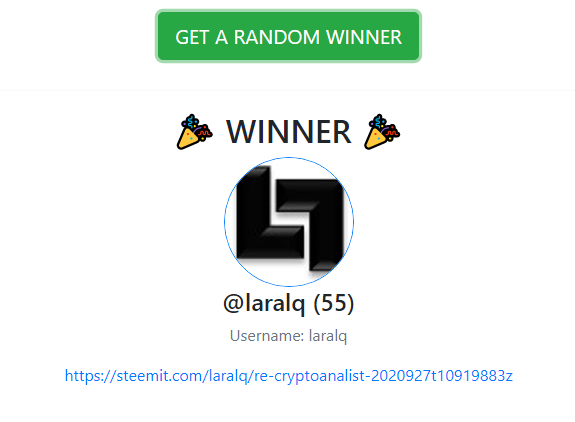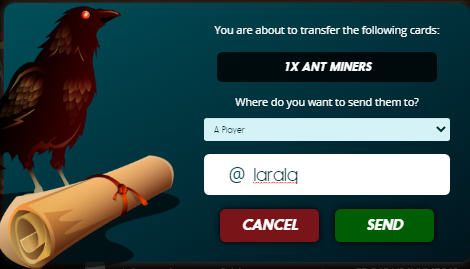 ---
---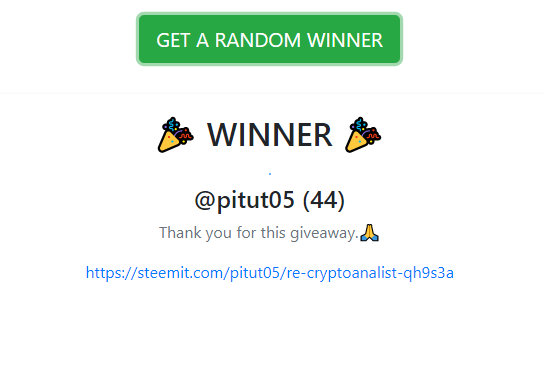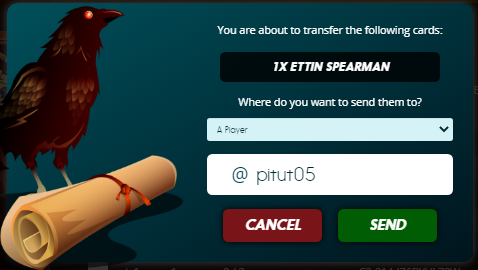 Description of the draw #13 (WINNING AWARDS) | Descripción del sorteo #13 (GANA PREMIOS)

In order to reward the whole community, preferably those who make active life in "GoatGang", I will be raffling every week Cards and / or DECS, in order to support and help the growth of their decks and so we can continue having fun in this game. However, be very attentive to the special draws, I will evaluate if once a week I could make a special draw with more interesting prizes.
Also, new initiatives will be coming soon that I will be sharing with all of you, so keep an eye out for new publications. Don't forget to join and share with us in "GoatGang". Join us and don't wait any longer...
Con el fin de premiar a toda la comunidad, preferiblemente aquellos que hagan vida activa en "GoatGang", estaré sorteando cada semana Cartas y/o DECS, con el fin de apoyar y ayudar al crecimiento de sus mazos y de esta manera podramos seguir divirtiéndonos en este juego. Sin embargo, estén muy atentos a los sorteos especiales, evaluare si una vez a la semana podría hacer un sorteo especial con mas premios interesantes.
Además, próximamente vendrán nuevas iniciativas que estaré compartiendo con todos ustedes, así que estén atentos a nuevas publicaciones. No olviden unirse y compartir con nosotros en "GoatGang". Únete no esperes más…
Join the Gang | Únete al Gang

To join click on the following link:
GoatGang
Para unirte, presiona el siguiente enlace que dejare a continuación
GoatGang
For this Giveaway I will draw, 3 CARDS that will help your decks, the idea is that you leave in the comment box which of the cards you like the most. You must clearly follow the rules that I will leave later in order to be awarded one of these prizes. Take advantage of this opportunity to open 3 lucky winners.
Para este Giveaway sorteare,3 Cartas que ayudaran a sus mazos, la idea es que dejen en la caja de comentarios cual de las cartas es la que mas les gusta. Deben seguir claramente las reglas que dejare luego para poder ser acreedor de uno de estos premios. Aprovechen abran 3 afortunados ganadores.
Rules to be followed for this draw | Reglas a cumplir para este sorteo

Leave a comment with your Splinterlands username on this post.

You must join the "GoatGang" community of discord CLICK HERE

To opt for any of the prizes, you must leave a comment with your username of "splinterlands", besides following us in all the "SOCIAL NETWORKS", it is imperative that you do so in order to opt for the 3 CARDS.
Dejen un comentario con su nombre de usuario de Splinterlands en este post.
Deben unirse a la comunidad de discord "GoatGang" CLICK AQUÍ
Para optar a cualquiera de los premios, debe dejar un comentario con su nombre de usuario de "Splinterlands", además de seguirnos en todas las "REDES SOCIALES", es imprescindible que lo haga para optar a las 3 CARTAS.
As I will choose the winners of the draw. | Como elegiré a los ganadores del sorteo.

I will choose 3 winners and to do so, I will do it in a transparent way, so that everyone can be satisfied with the results. I will use for this a platform called Picker.Steemify, this will allow me to choose the lucky ones in a totally random way and without manipulations. The prizes will be given after 7 days of having paid this publication. Also, if some of you are not awarded, you can be chosen at any time, just keep participating and interacting. Join the Gang.
Elegiré a 3 ganadores y para hacerlo, lo haré de una forma transparente, para que todos pueden quedar satisfechos con los resultados. Utilizare para esto una plataforma llamada Picker.Steemify, esta me permitirá elegir a los afortunados de una manera totalmente aleatoria y sin manipulaciones. Los premios serán entregados luego de los 7 días de haberse pagado esta publicación. Igualmente, si algunos de ustedes no so premiados, en cualquier momento podrán ser elegidos, solo sigan participando e interactuando. Únanse el Gang.
Follow us on our Social Networks | Síguenos en nuestras Redes Sociales

Join our "Social Networks", it is very important because through them we will be publishing many surprises, raffles and much more...
Únete a nuestras "Redes Sociales", es muy importante ya que mediante ellas estaremos publicando muchas sorpresas, sorteos y mucho mas..
---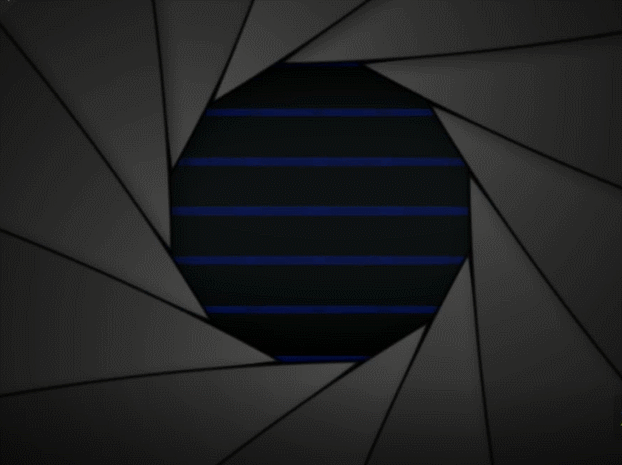 ---