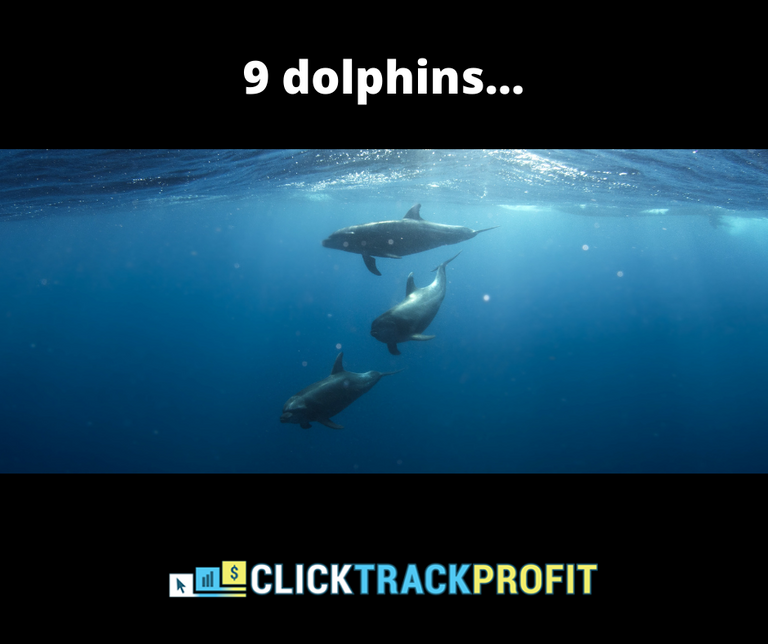 One week is over and we have a new dolphin in the tribe... Or actually it's somebody whom I added only now because I didn't know him before. It's @captainbob who I believe qualifies very well to be in this ranking!
This brings the total of Dolphins to 9 !!!
I've also added the following people into the ranking: @theroad2freedom, @jacoalberts
How to qualify to be in this ranking?
I didn't want to put any rules for this ranking and so far I added people who asked me to and people I thought belonged into it. With the @happyvoter upvotes and the @ctpsb project, this ranking takes however a new dimension and I see more and more people wanting to be on it.
To determine whether somebody has a place in this ranking, in my opinion the most important factor is that the people regularly post within the CTP community and make posts that fit into it. Another point that I believe is important is that somebody owns CTP tokens and has some CTP tokens staked.
What is your opinion?
Happyvoter upvotes
There were a lot changes within the Ranking. @jangle passed from 168 to 321 HP and managed to pass @hirohurl who unfortunately fell out of the top 15 for the dolphin Swarm candidates. @jangle, together with the 14 first ranked authors will get one upvote a day from the @happyvoter account that upvotes posts with 2629 HP!
The project is growing constantly and the upvotes become more and more impressive. The @ctpsb account upvotes exclusively posts of people within this ranking. In order to be elegible for an upvote from the @ctpsb account your posts need to carry the ctp tag. In addition to that, the posts have to be at least 50 words long. You can get maximum 1 upvote per 24 hours.
The ranking
Orca
Dolphin Swarm
Candidates for the Dolphin Swarm
Is your name missing in this ranking? If you post regularly on ctptalk then write a comment so that I may add you to the list.
| Date | Cumulated Hive Power | Number of Users | Average HP / User |
| --- | --- | --- | --- |
| 20.7 | 122'524 | 27 | 4537 |
| 6.8 | 131'034 | 28 | 4679 |
| 12.8 | 133'969 | 29 | 4619 |
| 19.8 | 138'010 | 30 | 4600 |
| 24.8 | 154'181 | 32 | 4818 |
| 31.8 | 158'610 | 32 | 4956 |
| 7.9 | 172'640 | 35 | 4932 |


P.S: 20% of the author rewards of this post will go to the CTP Swarm Booster
---
Let's connect on Hive, Lbry or on Publish0x
My free e-mail course: The 100'000 satoshis a week strategy