Morning everyone,

*made with canva
Sorry to say that there will be no Luke, no scavenger hunt for me today. Today is chemo day for my wife, so I just don't have time. Family First! But I do wish everyone else that is taking part good luke :) You can find Luke, hunt for Luke in the Click Track Profit Scavenger Hunt.
Do you ever sit back and wonder if you have gone astray on your goals? I feel like I have been neglecting CTP somewhat. Maybe I have not, I have been doing my Luke is alive posts, I have been talking about CTP but something is just eating away at me that I have not been giving it as much time as I need to. I have to think long and hard about that. I will have time today. As our hospital does not allow me to stay with my wife during Chemo during the pandemic. I will have to time to contemplate what I should be doing more of and how to go about it.
Had to get that out of my head and down so I don't forget.
I thought I would give you all a break and I have not been pushing the Curation Trail at you lately. But here is the link again. Please have a read, think about joining it, do some research, talk to other people about trails and see if you think it would be a benefit to you to join ours. I highly believe it is a good thing for you, for everyone, for curation rewards.
The I am Alive Challenge is going strong still. I am so proud of @flaxz and everyone else that is part of it. Going on 50 days and it is still going strong. Good on you all. [Here}(https://hive.blog/hive-155221/@flaxz/otzxjfej) is a link to yesterdays update from @flaxz.
I been meaning to share that for a couple days now. 41 strait weeks on the blockchain. To say the least I am very proud of that. Not just 41 weeks on the chain, 41 strait weeks of putting out at least one blog post a day. I am amazed at myself I have to say. And I would not be here if it was not for Click Track Profit and @jongolson. THANK YOU!
Alot of random and different things this morning. If any of my new referrals on CTP are reading this, please sign into you Click Track Profit for the first time and have a look around :)
You can find me on Discord if you need help with anything.
I think that is pretty much all that is on my mind this morning. Please check out some of my programs below in my footer. You can also check out My Lead Capture Page and sign up for my List!
==================================================================================
Don't forget you can follow me on twitter: Join me on Twitter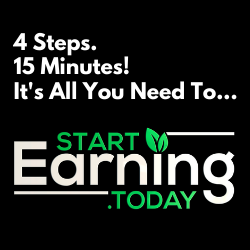 Get FREE crypto at CoinBase: Free Crypto


Have a great day all.
Bradley