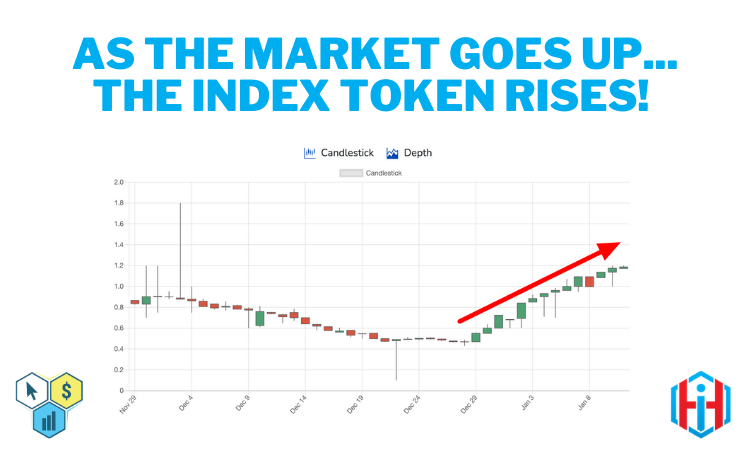 Just like we designed it to do :)
If you have been watching the price of INDEX over the past week or so, you've seen this....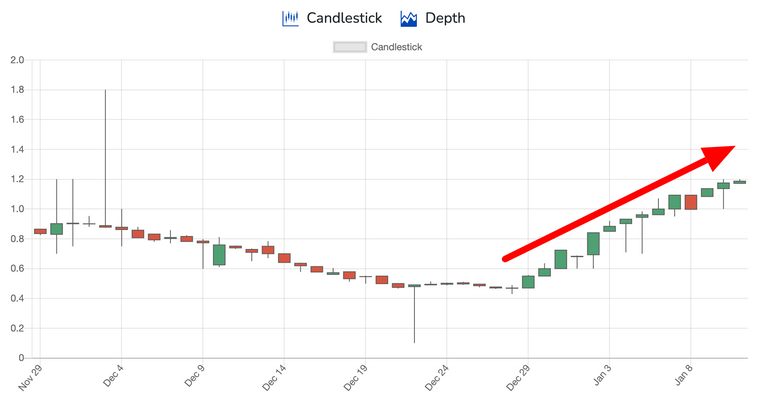 Hey we've never claimed to be expert trading gurus...Both @blainjones and @jongolson just buy and hold LOL
But this looks good right?
Nothing to do with us though, this is all because the INDEX token is doing exactly what it was designed to do.
As the prices of things like LEO and DEC continue to rise, so does the INDEX as these tokens basically pull the price up along with them :)
Remember, the INDEX token is a buy and hold...At least that's what it's designed to be. And sure there will be people trying to flip it for a quick buck or two, but the real potential here is holding INDEX and seeing where this stuff goes in a year or two from now.
Heck if you purchased INDEX on launch day (November 29th) you paid 0.8 Hive per token...
If you have held your tokens to the time of this writing, you are now sitting on 1.187 Hive / INDEX
Wanna do the math on that? That's what we call a BIG increase lol
Worried about making money with INDEX?
That's where the daily reward dividends come into play. We've just finished some custom work on our curation model that has increased the curation rewards by almost double....and it's only getting better from here on out!
We will be adding new tokens very soon to the INDEX as well....Which will include DHEDGE among others...Which means AGAIN....You earn MORE each and every day you hold INDEX.
We think thats...Pretty good news :)
CTPTalk.com Update
We're very close to the release of our brand new front end.
As you have seen over the past few weeks, the Hive Engine API's have been creating havoc for a lot of token communities in the eco-system. And because of that, the CTP Talk front end currently has been a mess.


(Snapshot of the new layout)
We know you are going to love the new front end we've developed. Get ready to be blown away :)
SIM / INDEX Update
We ran a poll a few days ago asking INDEX token holders what they would like us to do with the SIM tokens that the INDEX holds...
So far: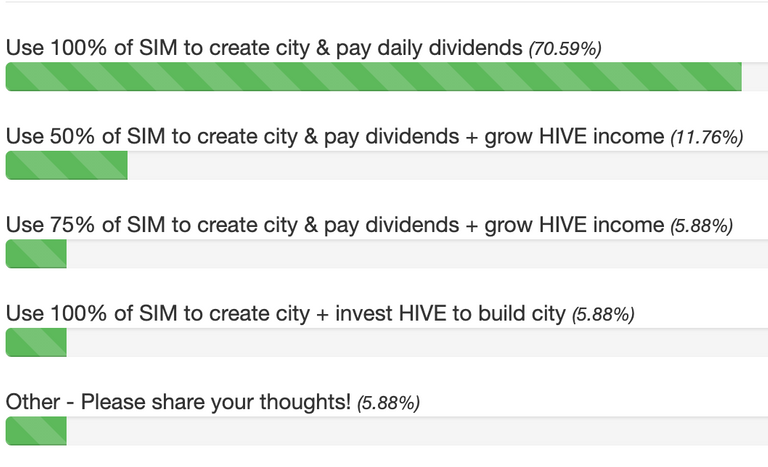 We still have a few more days left for votes and we have tallied the votes on how many INDEX tokens the voter was holding to weight it fairly...Right now, the 100% voters are leading the charge.
Let's see where this ends up, make sure to vote today!
---