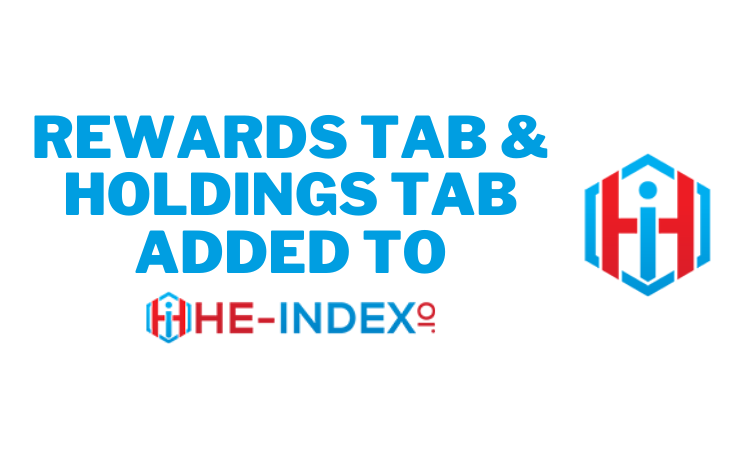 Exciting times on the INDEX :)
Over the past few days we've begun to see the curation rewards creep into the @he-indexrewards account from across the market.
We're expecting things so be slow at first, but really start taking off as more INDEX is purchased and sent to stakable tokens.
Also, the INDEX is continuing to purchase mining tokens every day from the tokens with mining capabilities, so the rewards will increase there as well.
We've added some new features to the HE-Index.io website as well...
Rewards Tab

Check back here every day and watch these numbers climb :)
We think we've got a fantastic formula set for the curation rewards so this will begin to stake moving forward and continue to grow.
We want to get a week's worth of rewards to properly showcase the APR...But everything will be transparent and visible on He-Index.io
What's In The INDEX?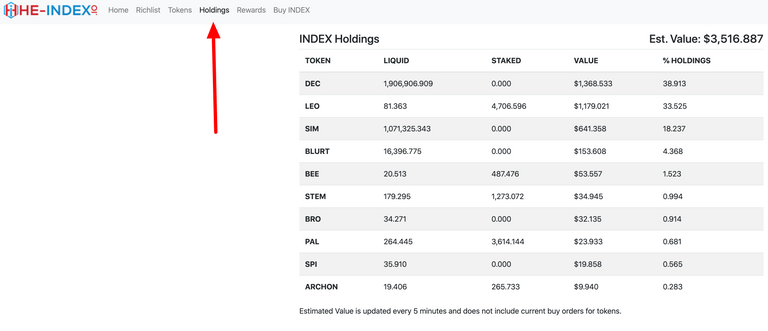 On the 'Holdings' tab you can check out everything within the INDEX.
The value will continue to grow as INDEX builds and of course, when we start adding new tokens to it!
Just a quick little update...
We're busy tracking all the tokens on the market and continuing to improve curation rewards.
Plenty more headed your way as well...We know you are going to love it :)