The 30 Day Content Challenge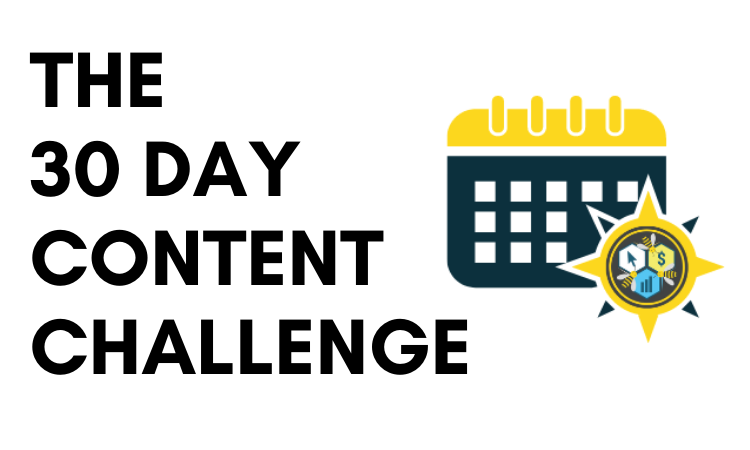 In last night's live stream, we introduced CTP members to a new challenge that we are starting up this weekend!
If you recall, a few months ago we did the '3 Steps, No Excuses' challenge. The idea behind that was to follow the plan laid out in Plus 1 Success and 'do something' every single day for a month. The results were remarkable and the members of the community really enjoyed it.
So let's do it again ;)
This time, we're focusing on the importance of creating content...Every day!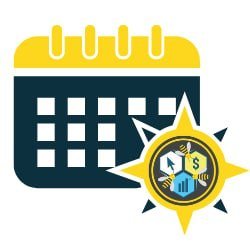 Here's how it'll work:
Step 1 - Choose Your Methods Of Attack
We don't expect you to create the same kind of content on the same platform every single day. And no, we're not forcing you to use TikTok. The idea is to create on platforms you enjoy using but getting into the habit of doing it daily!
Step 2 - Design Your Schedule
Here's where it gets fun. We will plan our month out and structure our content to fit our strengths. Examples might be: Monday would be a post on @threespeak and then maybe Tuesday will have you create an Instagram story. Wednesday might be time for a long form blog post on Peakd!
The purpose of this challenge isn't to force us to create on certain platforms, it's to get into the habit of creating daily.
Step 3 - Write It Down!
We've provided participants with a blank 30 day schedule to print out to help plan their month.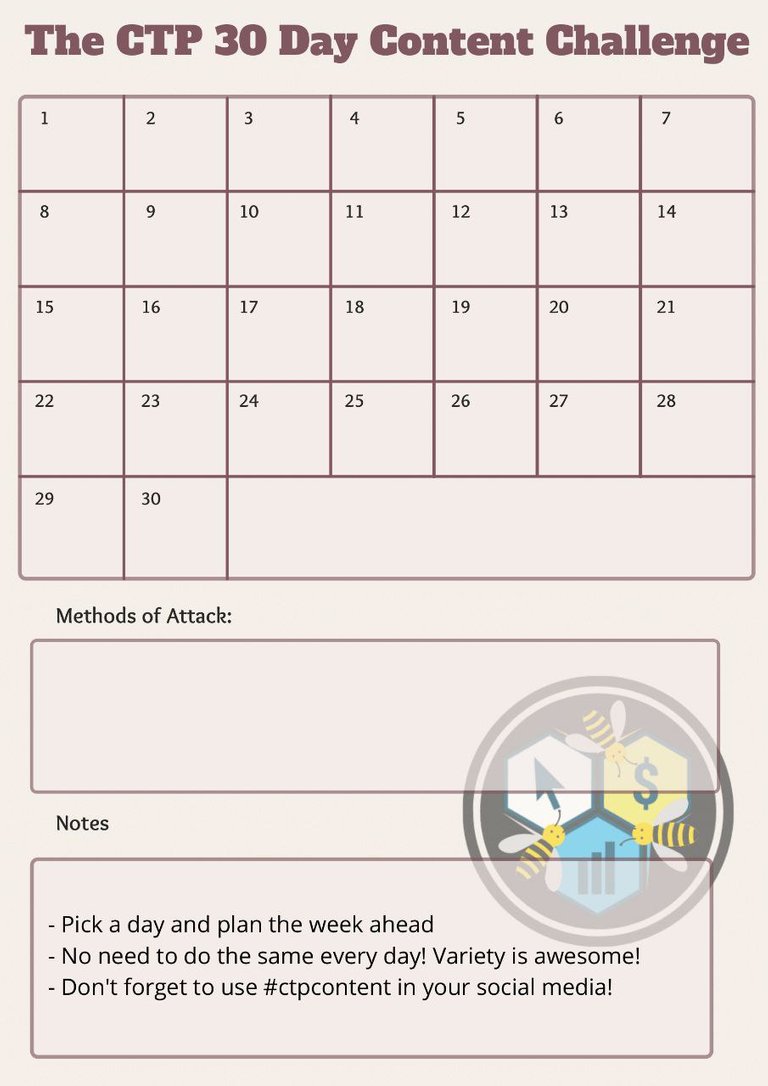 => You can download it and an overview of the challenge here!
This really helps us know what we will be creating each day of the week, and keep us on task.
Notes
If you are new to creating content everyday, don't stress out too much about 'publishing' every day. For example, you may only create 4 days of the week, but those other 3 days to dedicate to engagement and commenting on other people's content. That is HUGE and plays a big part in our daily content creation. It might be it's own post, but it counts!

There are no rules to where you should be creating either. We use a mix of traditional social media (Facebook, Twitter, Instagram etc) along with blockchain based (PeakD, CTPtalk, 3speak, Vimm, Noise.Cash, etc.) We actually encourage you to use a mix and the most important thing is that you are active, every day regardless of the platform.

Use the hashtag #ctpcontent so that we can find your content!
What's In It For Me?
Other than developing the powerful habit of creating content everyday?
Your business and brand will grow tremendously, because remember...People do business with those they know, like and trust! And no one will get to know, like and trust you...if you show up once a month!
But we've got some special prizes for those that take action....
@blainjones will be giving away over $1000 in crypto prizes to content creators over the next 30 days. The way to 'get rewarded' is to use that hashtag mentioned above!
@elianaicgomes will be giving massive upvotes on CTPtalk.com so there's a good chance you'll be heavily rewarded when you create on the platform.
And as for yours truly, I've got some plans, and I'll obviously be giving random Hive rewards, upvotes and delegation to participants. But I'm also throwing around the idea of selecting random members for some @splinterlands cards.
And to be honest, we think we'll come up with much more over the next few days as well!!!
But the end goal is always...To get you better results!!
Extra Special Note:
Make sure you join the CTP Telegram and share with everyone the content you have been creating! We'll be looking for the hashtags but the Telegram community is a great way to get noticed as well!
Hope you guys enjoy the next CTP challenge and share with the world what you will be creating over the next month!!
---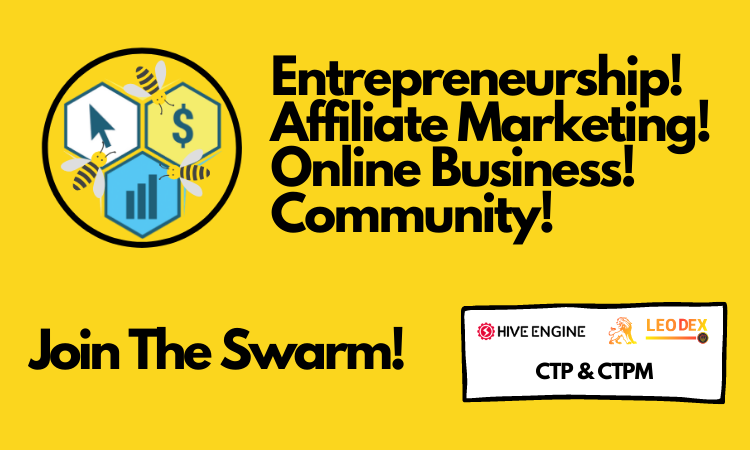 Our Token:
https://hive-engine.com/?p=market&t=CTP
Our Miner:
https://hive-engine.com/?p=market&t=CTPM
Vote for our Witness Node On Hive-Engine:
https://tribaldex.com/witnesses (clicktrackprofit)
---
---