The ClickTrackProfit Hive Witness Is Live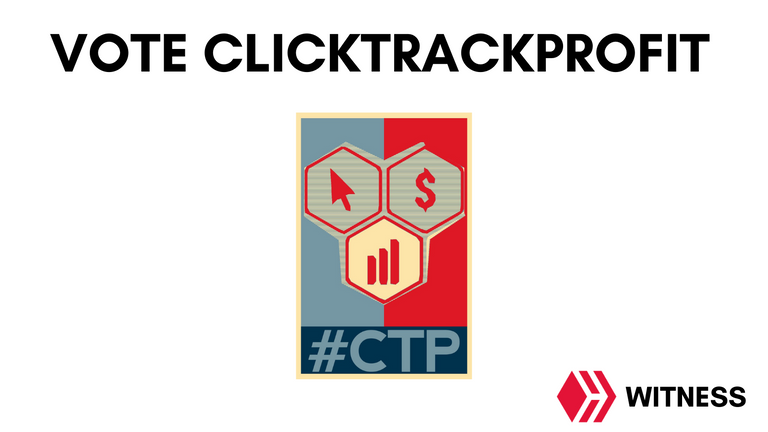 It's been years in the making and of course, better late than never ;)
We have just went live with our witness on Hive and thought it would be a good idea to not only announce the witness being live but also to introduce ourselves to those that may not be familiar with CTP!
Who We Are?
Clicktrackprofit is part of AffilliateTech Inc., a U.S. based company that's home to multiple online businesses including ClickTrackProfit.com (a training platform and community or online entrepreneurs)
CTP has been online for over a decade and focused on becoming the one stop shop for entrepreneurs looking to build solid businesses online. Using easy to follow training videos and modules, we encourage our members to get hands on when it comes to learning the business.
Almost 4 years ago, we discovered the blockchain and have been focused on bridging the gap between online entrepreneurship and blockchain adoption. To do that, we've needed to bring everything we've been using on CTP and build on Hive:
Our Projects On Hive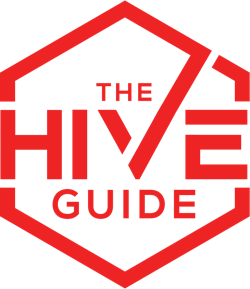 We took the exact same step by step training methods we used at CTP for over a decade, and created a complete A to Z guide for newcomers to the blockchain. We feel that people get overwhelmed when it comes to new technology especially when it comes to the blockchain, so we've done our best to simplify the entire process.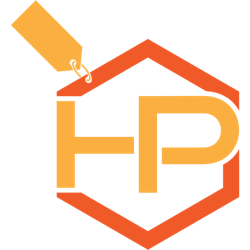 One of the goals of bridging the gap between online entrepreneurs and the blockchain is to give them a much better option when it comes to online payments. So we created HivePay!
Our easy to use payment gateway uses not only HIVE and HBD but also the majority of Hive Engine based tokens as well. Complete documentation and IPN's make this a perfect solution for online merchants looking to tap into the Hive ecosystem!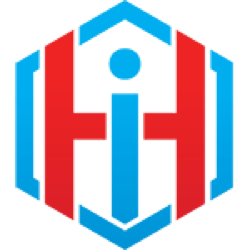 Our focus is always on bringing new people to Hive, and one of the ways we felt we could do that is create the Index Token on Hive Engine. There are so many amazing projects out there, and it can be confusing to new people coming to the ecosystem. Index Token does exactly what it's meant to do, it purchases the best performing tokens on Hive Engine and holds it under one token.
Which is called INDEX!
Every day, we pay out dividends to all token holders and continue to add new exciting projects to the token!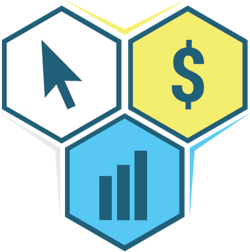 Our front end blogging platform is meant to be the ultimate bridge for online entrepreneurs on CTP to get their first taste of Hive.
Part of the online entrepreneurial journey is building a blog and brand through content marketing, and our focus is get people creating here...Rather than on traditional methods.
CTP Talk and the CTP token are designed to help entrepreneurs get a feel for creating in a blockchain environment but also tap into the Hive ecosystem! We have dozens of websites in the online entrepreneurial space that currently accept the CTP token for products and services with plans to expand even more!
Our Witness
We currently are a top 10 witness on Hive-Engine and felt that it was time to help make Hive just a little bit more decentralized.
We purchased a 16 GB RAM, quad core server to run the witness with the plans to eventually run a full API node as well. Yeah, we've been investing big into this blockchain and we want to show everyone that we're here for the long run :)
Our vision is to help bring Hive to the world and more specifically to our little corner of the internet too - the online business world!
Can We Count On Your Vote?
We appreciate everyone's support for our witness, and here's a little something to consider when you are deciding who to vote for on hive for witness...
We're in the community, every single day. We show up, engage and promote community first in every thing we do. Not only do we host 2 live streams to interact with the community every week, we're also co-hosting The CryptoManiacs podcast to raise massive awareness to Hive!
If you have any questions or concerns, we're here every single day! Please feel free to reach out at anytime on chain or in our:
And if you think we'll help Hive grow, please drop us a vote here:
On PeakD, then type in search 'clicktrackprofit'

On Hive.Blog, scroll down to find the box to type in clicktrackprofit and click vote!

Thank you so much for being a supporter of our projects and our new witness!
We hope to serve Hive for the years and years to come and as always, we're here every single day if you have any questions or concerns!
---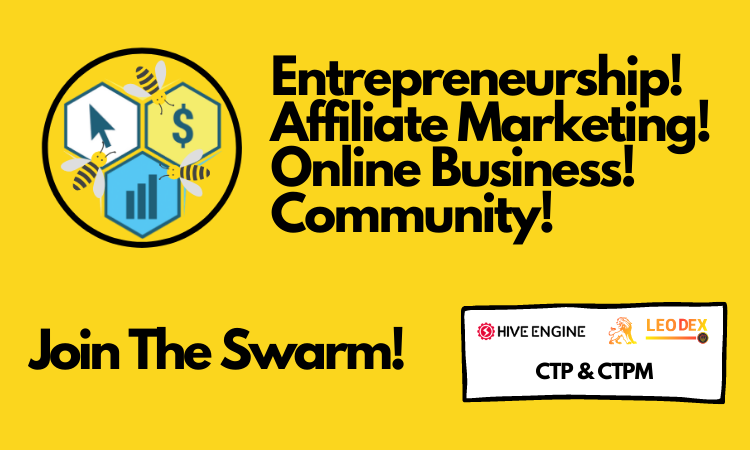 ---
---