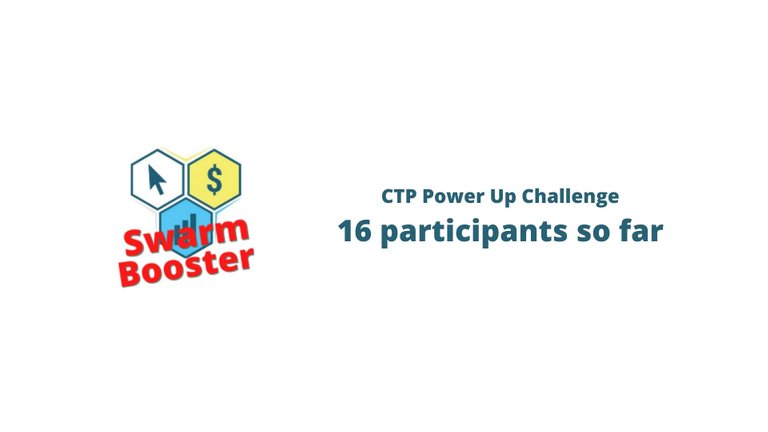 Two days ago we started the CTP Power Up Challenge (CTPPUC) and I'm very happy to see that 16 people are taking part in this challenge.
What is it about?
The idea is to power up as many CTP tokens between now and the 21.12.2020. To take part you simply have to make a screen shot of your CTP stake of the moment and we will look how much this stake has increased by the 21st of december.
What can you win?
First we will distribute 20 CTPSB tokens among all the people who powered up. These tokens will be distributed according to how much you powered up. Everybody will get some parts of tokens as long as they powered up some CTP.
Then @jongolson made the generous proposition that all the CTP tokens that you will power up, will actually be doubled with a CTP delegation. Let's say you power up 1000 CTP tokens during this challenge. This means you will get an additional 1000 CTP tokens delegation! This will allow you to earn more curation rewards from your stake.
You haven't enrolled yet, it's not too late!
If you want to join this challenge you can still join. Simply make a screenshot of your CTP stake and post it in a comment below this post.
The ranking
Some people enrolled only a couple of hours ago and some already two days ago. So the ranking is a bit biased because of that. Nevertheless, here is how people progressed until today (11.12.2020 9.00 am CET):
@pixiepost is in the lead with a huge advantage ! Is this already decisive??? We will see...
Go go go – let's go on staking :-)
---
Learn more about the CTP Swarm Booster: