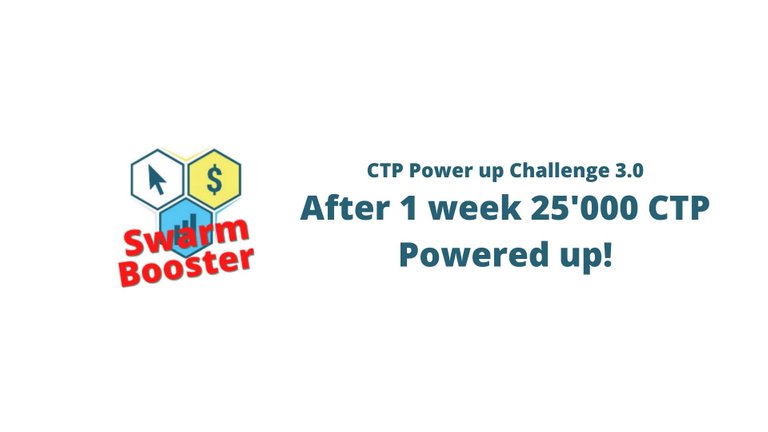 The CTP Power Up Challenge has started on 14.4.2021 and will last until the 4th of May 2021. It's still possible to take part by simply posting a screenshot of the actual CTP Power in a comment below this post.
So far 31 people are taking part in the challenge and together they have powered up a total of 25'500 CTP tokens!
Check-out the ranking of today below!
The Winners of the NFT drawing
In the last post, we asked people to write their WAX username in a comment so that we could link your hive and WAX addresses together. If you want to win some NFT's with this challenge, you can still do that. Just write your WAX username in a comment below.
Among all the people who gave their WAX username, we have drawn two winners:
The winner of the Silver NFT is @idiosyncratic1 (kwvqy.wam )
The winner of the Gold NFT is @jfang003 (p1nay.wam)
These NFT's will be sent to the winners to their account on WAX.
The Ranking of the CTP Power Up Challenge (situation 21.4.2021)
---
Learn more about the CTP Swarm Booster: