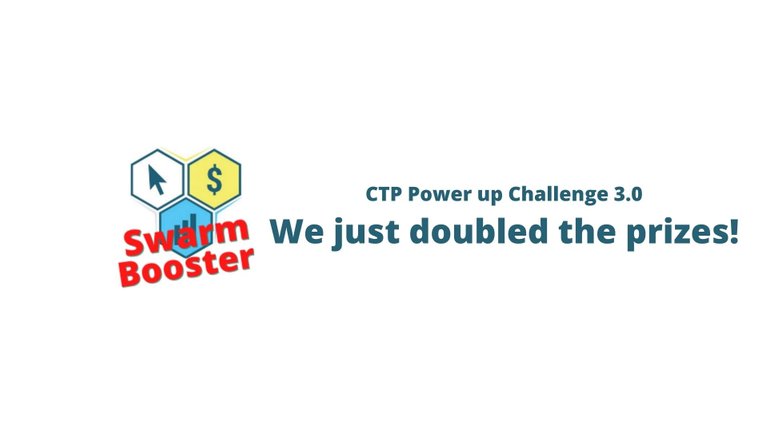 ---
There are only 5 days to go in the CTP Power Up Challenge and we have doubled the prizes. Now there will be a total of 100 CTPSB tokens distributed among all the participants. You don't need to win this challenge to win. You just need to take part and the more CTP's you stake the bigger your part of the pot will be!
In addition to the pot, the winners of this challenge will also get CTPSB NFT's. The first 5 ones will get a gold one and from rank 6 to 15 a silver one.
We managed to collect 4 $ through the auctions
We auctioned the mint number 1 of the CTPSB NFT collection on wax and there were 9 bids for each of the cards. In total we collected about 4$ dollar worth of WAX. I then doubled this amount and with the resulting money I bought 200 CTP tokens that were added to the CTPSB pot. There is now a total of 685 CTP tokens staked in this pot (@ctpsb.ctp).
This pot is now curating your posts and generating curation rewards that will be powered up. There will be more NFT's sold in the future and the pot will grow over time. Since you can exchange these NFT's for a percentage of the pot, the NFT's will grow in value the more the pot grows and I'm looking forward to seeing where this will lead!
The winner of the drawing: @niallon11
In this post, we also had a drawing. Among all the comments, we drew one person that would win a Silver NFT and it was @niallon11. Congratulations!
---
Learn more about the CTP Swarm Booster:
---
▶️ 3Speak