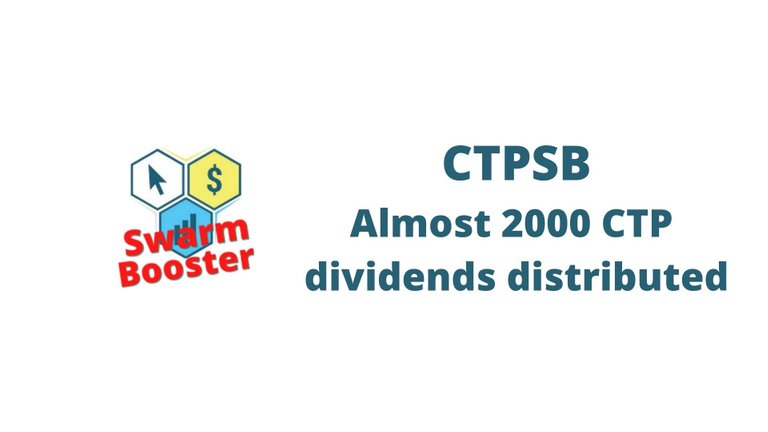 ---
This week we distributed a record amount of 1993 CTP tokens to the delegators to the @ctpsb account. This is a new record.
It was a crazy week again on the hive blockchain with the Hive price going through the roof. This had a lot of effects on the CTPSB project. First it reduced the return from delegation slightly because the CTP price compared to Hive is quite low at the moment.
The high Hive price had also an effect on the number of posts that were created. From experience a high price for Hive means an increase in the number of posts. As a result the voting power of the @ctpsb account was quite low this week and not all posts could be upvoted. If the tendency stays like that, we will need to adapt the upvote percentage on the posts to keep voting power as high as possible.
CTPSB account bought about 400 CTP tokens on the market
As every week, the CTPSB account bought CTP tokens on the market to distribute as dividends. This week, we bought close to 400 CTP tokens. At the same price this had a huge price influence on the CTP token. The market having very little liquidity, the price climbed from 0.045 to 0.075, just because of this purchase.
In other words, one or two big transactions have the power to sensibly move the price of the token in both directions!
The CTPSB project is a big stabilizator for the CTP token. It buys the tokens on the market and distributes these as dividends to a big number of delegators. In addition to that, a big portion of these dividends are burnt by @jongolson every week!
If you delegate tokens of any kind to the @ctpsb account, you actually help the CTP token to increase in value!
---
Learn more about the CTP Swarm Booster:
---
▶️ 3Speak