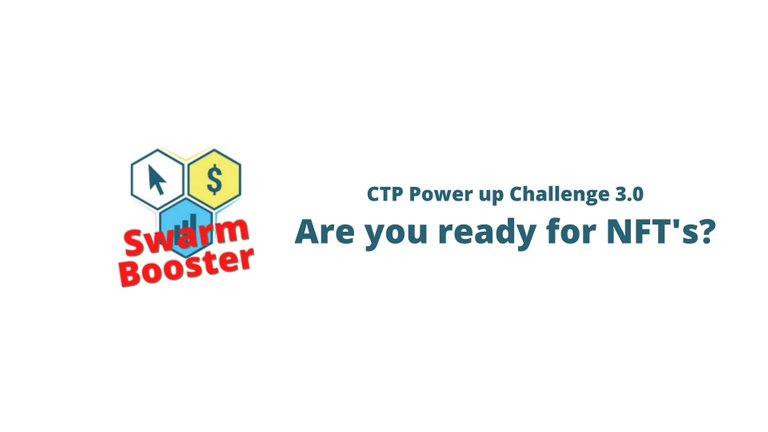 ---
In case, if 3speak isn't working, you can watch the video on LBRY
The ones that know me for some longer time, know that I like to do things the complicated way ;-). So I have something new for you, something to spice up the CTP Power Up Challenge!
Introducing the CTPSB Pot
I have created an account that is called @ctpsb.ctp. This account has already about 480 CTP tokens staked and is upvoting content of the CTP community. This account already generates some small curation rewards.
Introducing the CTPSB NFT's
I have created CTPSB NFT's on the WAX blockchain. The winners of the challenge will recieve these NFT's. The first 5 in the ranking will get a GOLD NFT and the ones from 6 to 15 will get a SILVER NFT.
I will also distribute regularly some NFT's during this challenge for certain tasks on the post. Some of these NFT's will be for free, some will be auctioned and even some sold.
There is a total of 25 GOLD NFT and 50 SILVER NFT in circulation.
Whenever one of these NFT's is sold, the proceeds will go into the CTPSB Pot. Like that this pot will grow and it will curate your posts and generate more curation rewards.
Win a part of the pot
If you manage to collect 5 GOLD NFT's or 10 SILVER NFT's you can exchange them for 10% of the CTPSB Pot.
So you can either try to collect these NFT's to get a part of the pot, or you can try to sell or buy them on atomic.market.
Once you have the sufficient amount of NFT's you can send all of them to my account on wax: hmzao.wam
I will then power down 10% of the pot and once the power down is finished, you will get the CTP tokens to your hive account.
How to take part?
In order to take part you need to link your Hive account with your WAX account. To do that, simply leave a comment here with your wax username.
Among all the people who leave their username I will make a lottery to distribute one silver and one gold card.
Do I need to have a wax account to take part?
Yes, you need a wax account otherwise I can't send you the NFT's. It's very easy to create an account. Here you have a very detailed tutorial how to create an account and how to buy/sell your first NFT. If you have no wax, you might want to have a look at this tutorial how you can get some WAX for free by playing the alien worlds game.
I want only to take part in the CTP Power Up Challenge and not get a wax wallet. Is that possible?
Yes, no problem with that. If you don't link your hive address with your wax account, I won't send you NFT's but of course you can take part in the CTP Power Up Challenge all the same.
Why NFT's on WAX and not on Hive?
The main reason is that I could create these NFT's totally for free and there is an integrated fully automated market place that everybody can use. On Hive this is not possible yet.
---
Learn more about the CTP Swarm Booster:
---
▶️ 3Speak