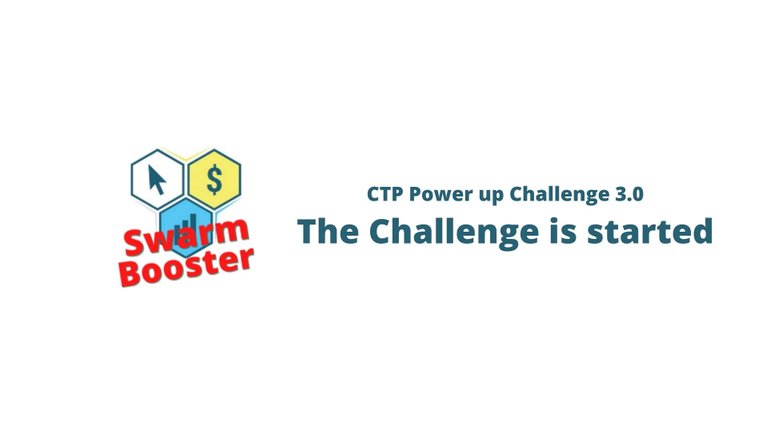 ---
In december 2020 we had the first edition. In february 2021 there was version 2 and now it's time for the 3rd version of the CTP Power Up Challenge!
What is the CTP Power Up Challenge?
The idea of this challenge is to encourage you to create posts on ctptalk to earn ctp tokens but also to buy tokens on the market and create some volume there and to stabilize the amazing price of the token at the moment.
Another way to generate CTP tokens is to delegate Hive to the @ctpsb account. You will get two weekly dividends if you do it now!
The challenge will be won by the person who stakes the most CTP tokens during the challenge.
How to take part?
It's very easy to take part in this challenge. Write a comment below this post with a screenshot of your staked CTP tokens today. You can find your stake on several places:
on ctptalk under wallet
on ctp richlist
on leodex
on hive-engine under wallet
Make sure that the stake is clearly visible on the screenshot.
The screenshot will define your starting level. At the end of the challenge we will simply calculate the difference in your stake. The person who will have staked the most tokens will win the challenge!
To take part you need to write a comment below this post with a screenshot of the CTP stake of today. The earlier you take part, the longer you will have to build your stake.
How long will this challenge last?
This challenge will finish on Tuesday May 4th 2021 at 11h00 CET. At this time, we will take a snapshot of all the CTP token holders and calculate the increase of CTP Power for each participants.
What can you win?
At the end of the challenge, we will distribute some prizes in the form of CTPSB tokens. A total of 50 CTPSB tokens will be distributed. Everybody who takes part of the challenge, will get a prize. The more CTP tokens you stake, the bigger your prize. From experience, it's possible that the prize money increases during the challenge...
---
Learn more about the CTP Swarm Booster:
---
▶️ 3Speak