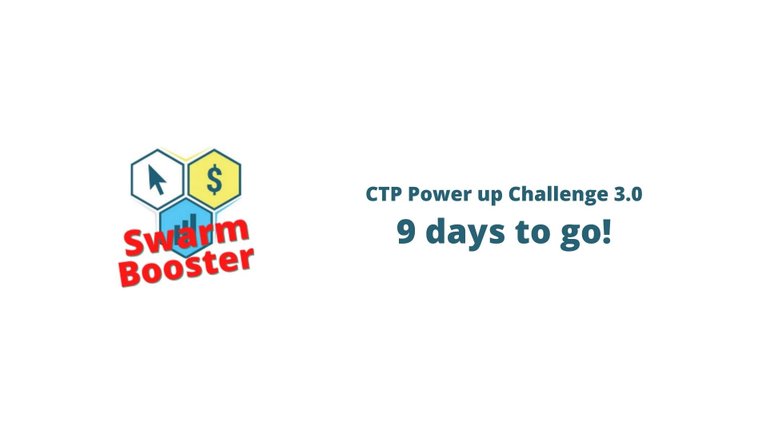 ---
We are in the middle of the 3rd edition of the CTP Power Up Challenge and there are only 9 days to go in this challenge. You have two more days to create and curate content that you will be able to power up in the context of this challenge.
Of course you can also buy CTP tokens on the market or you can delegate Hive Power to the @ctpsb account and get weekly dividends in the form of CTP tokens!
Close to 2000 CTP tokens distributed
We have just paid the dividends to the delegators to the CTPSB project. We paid 1943 CTP tokens to all the delegators which represents an APR of 13.2%.
Check out the video for all the detailed numbers of the project
An exiting week ahead of us
In a couple of days, we will publish another updated ranking of the CTP Power Up Challenge. Like that you will be able to see where you stand.
Next week we will also make something totally new. We will auction CTPSB NFT's on the WAX blockchain. With WAX each NFT has a number and the very first NFT has a very special meaning and also a special value. We will auction the Number 1 Silver and the Number 1 Gold NFT. Put some WAX aside for that, or mine some TLM and exchange it into WAX.
All the proceeds of this auction will be used to buy CTP tokens that will be deposited in the @ctpsb.ctp account, the CTPSB pot. If you have 5 Gold NFT's or 10 Silver NFT's, you will be able to exchange them for 10% of the CTP that are in this pot!
---
Learn more about the CTP Swarm Booster:
---
▶️ 3Speak