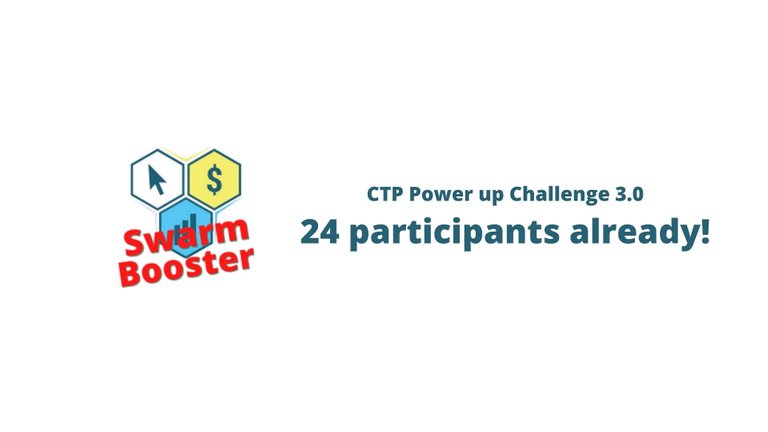 ---
So far the CTP Power Up Challenge 3.0 has seen 24 participants signing up. You can still be part of it. Simply put a screen shot in a comment below this post that shows your present CTP stake. This will be your starting point for the challenge.
The objective is to stake as many CTP tokens between now and the May 4th. The winners will get CTPSB tokens as prize money. Check the initial post for all the details.
More than 2100 CTP tokens distributed
We have distributed more than 2100 CTP tokens as dividends to delegators of the CTPSB project.
Check the video to see all the detailed numbers of the week.
First ranking of the challenge coming soon
It's a bit early to make a first ranking for the challenge yet. Some people enrolled only a couple of hours before. We will publish the first ranking this week.
A surprise for you is coming..
To spice up this challenge, I have developed something for you. I will present it as well in the coming week. So stay tuned ;-)
---
Learn more about the CTP Swarm Booster:
---
▶️ 3Speak