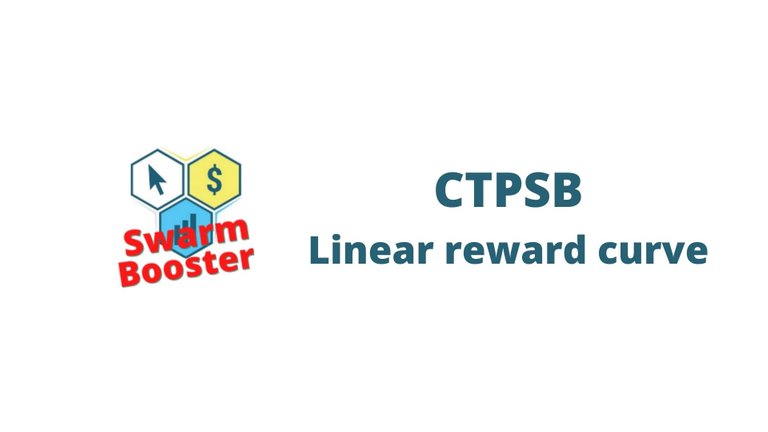 ---
We had another exciting week on the Hive blockchain. What affects us most is the change of the CTP token to the linear reward curve.
Why is it great to have a linear reward curve?
With a linear reward curve, people using autovoters don't have an advantage over people doing manual curation anymore. The linear reward curve evens the playing field. One upvote will always carry the same value and give the same curation rewards. That means the more stake you have, the more curation rewards you will be able to generate.
Another great aspect is that the linear reward curve allows you to upvote comments without loosing anything. Even if you are the only person voting on a comment, you will earn the same amount of curation rewards than if you upvoted a post.
I believe that this will have a big impact on engagement on the CTP posts. A big thanks to @jongolson for having made that possible!
Linear reward curve and ctpsb
For the CTPSB project, the linear reward curve won't change much. Since we are more or less the biggest CTP account (included delegations), we had a little bit an edge by voting early on posts. We might loose a bit of this edge but I believe it's a small price to pay for such a general improvement.
Weekly returns
This week, there were no income from CUB defi. I decided to withdraw every second week only to save costs and also the CUB price is a bit low at the moment.
Because of the high Hive price, we have a little bit lower APR on delegations. Expressed in CTP tokens this APR is however quite stable.
check out the video for more details
---
Learn more about the CTP Swarm Booster:
---
▶️ 3Speak