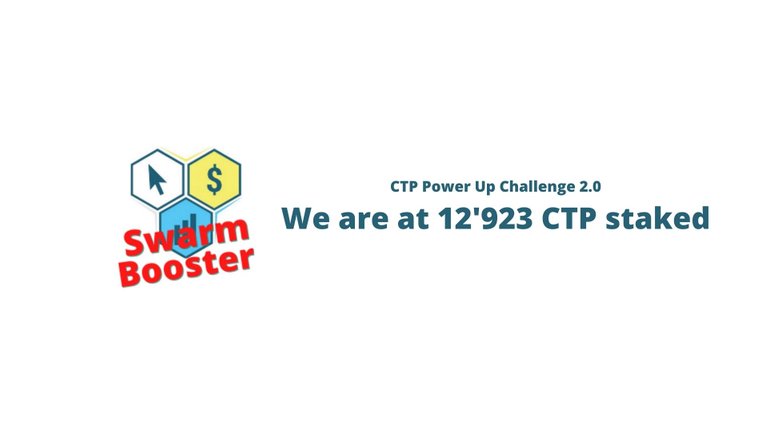 The CTP power up challenge was started on 4.2.2021. After 6 days, a total of 37 participants have staked together 12'923 CTP tokens!
How to take part?
You can still take part in this challenge. Simply post a screen capture below this post with the CTP stake that you have at the moment.
The challenge lasts until 22nd of February. On this date we will see who has staked the most tokens and prices in the form of ctpsb tokens will be distributed among the participants.
The ranking today (10.2.2021 14h00 CET)
---
Learn more about the CTP Swarm Booster: