Today we have paid a record value of dividends to all the delegators to the CTPSB project. Every week people who delegate Hive Power to the @cptsb account recieve dividends in the form of CTP tokens. This week the value of these dividends was record high because of the high price of the CTP token.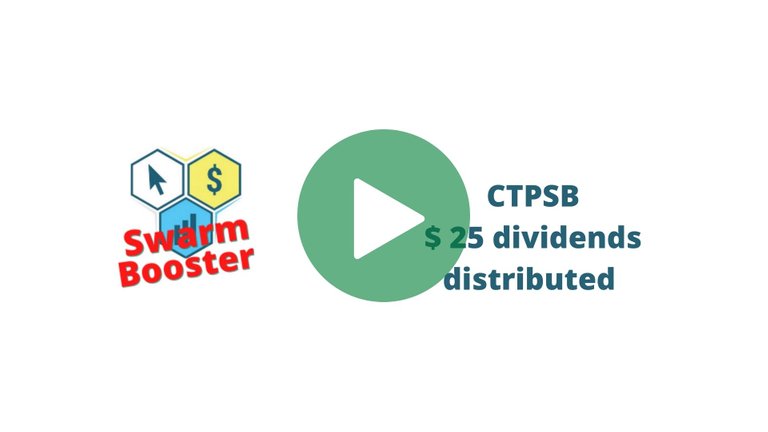 Watch on Lbry (3speak wasn't working at time of posting)
Token value is increasing even faster
Every week we see that the return on the CTPSB token value is increasing a bit faster. This is also the case this week. The token increases now at a rate of around 73% per year! This is about 1 percent more than last week.
You will find all the detailed numbers in the video
---
Learn more about the CTP Swarm Booster: