ListNerds Updates & Community News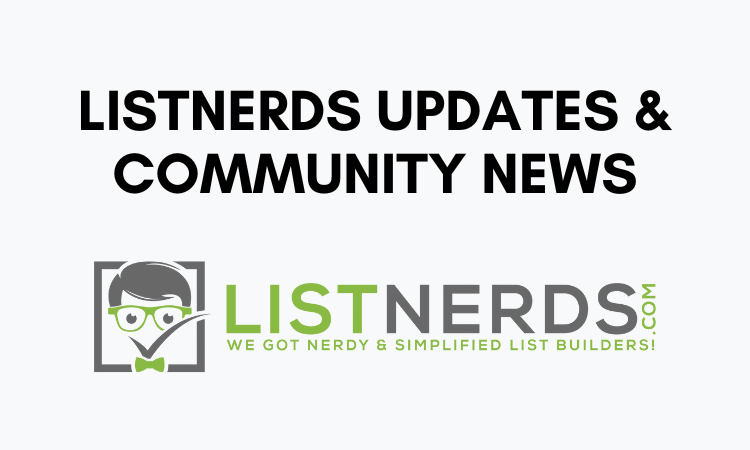 We've got a lot to go over, let's get right into it....
Elephant in the room....
Inflation at ListNerds isn't ideal. And that's putting it lightly. It is our number 1 priority to get fixed and we have begun the process of slowly lowering it over time. There has been issues brought up about the platform but the majority of them seem to spawn from our inflation.
We've always proclaimed to be entrepreneurs first. The blockchain stuff is new to us and this is no excuse for the current state of inflation. However we have networked with some amazing people on the blockchain, and have a game plan to move forward. Inflation will be lowering over time but not in one big swoop.
This will get fixed, especially with the use cases that will be coming to the platform, including more opportunities to actually use the token for purchases as well.
Less Focus on Updating Via Videos / More Text Based Posts
In an ideal world, we'd get 100's of people coming to our live streams that we host each week, and we'd have a fantastic discussion with the community every time we do live. Unfortunately, the majority of people don't watch our shows. Ego bruised lol
But seriously, we think it's a good idea to still mention everything we're doing in the live streams, but put more emphasis on writing blog posts with the things we're discussing. That way the community can see it, share it and contribute to the discussions!
Rep Reset
We addressed this in last weeks live stream, and had a great discussion with those in attendence. We decided it would be best to reset everyone's rep inside of the platform. For a few reasons...But before we get into it, this does NOT affect your ability to earn tokens from using the platform.
The rep was always meant to guide newer members of Listnerds, into following amazing marketers and creators. We had over 130 people, with 100 rep. And that just doesn't help anyone. And to be honest, even since the reset, we're not thrilled with how it's been going and we really want this to be something people shoot for.
The rep on Hive is the ideal model, where it takes time and effort to rise. So we will have to revisit this in the future on how to properly create a reputation system that helps everyone on the platform.
Communication!
This comes as a wake up call to me specifically (@jongolson) because I try to be everywhere on the chain. I do my best to be active, and VERY visible. However it's come to our attention that we need to do better.
This falls 100000% on my lap, because that's my job description. So going forward, we will do a much better job of being in front of people through blog posts, email and Discord updates. We don't want you for a second, to think you are not valued. And that's the feeling people get, when communication is not 100%.
I know for me personally, I've had a hell of a summer. However, things are calming down and this is the time I will make sure to put communication first and foremost for the CTP and ListNerds community.
That being said....I am an open door!
Please let me know either through this blog, my personal blog, or in our Discord ...How we can improve! If you have any issues, please feel free to come to me directly and I'll work with you to get everything handled.
This team has risen from the ashes more than once in our careers, and we aren't going anywhere!
We are help to help you anyway we can.
And hope this new approach to communication and getting ListNerds's inflation under control, will help gain the confidence of the community.
---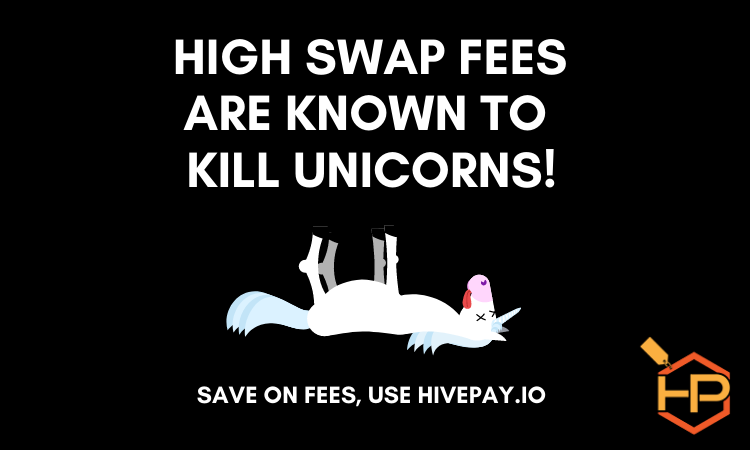 Save BIG on all your Swap.Hive / Hive needs with HivePay:
Vote for our Witness Node (clicktrackprofit) On..
Hive:
https://peakd.com/me/witnesses
https://wallet.hive.blog/~witnesses
Gift and tip CTP tokens to awesome content creators using the brand new @CTPtips Bot!
Stake CTP and use the prompt !CTP to gift tokens to your favorite creators!
---
---