Joyful holidays to the entire swarm! As most of you know, we try to "plus one" every day. Do just one more thing/do one thing better. So for Christmas dinner my plus is to add a Christmas tree to the blackberry pie: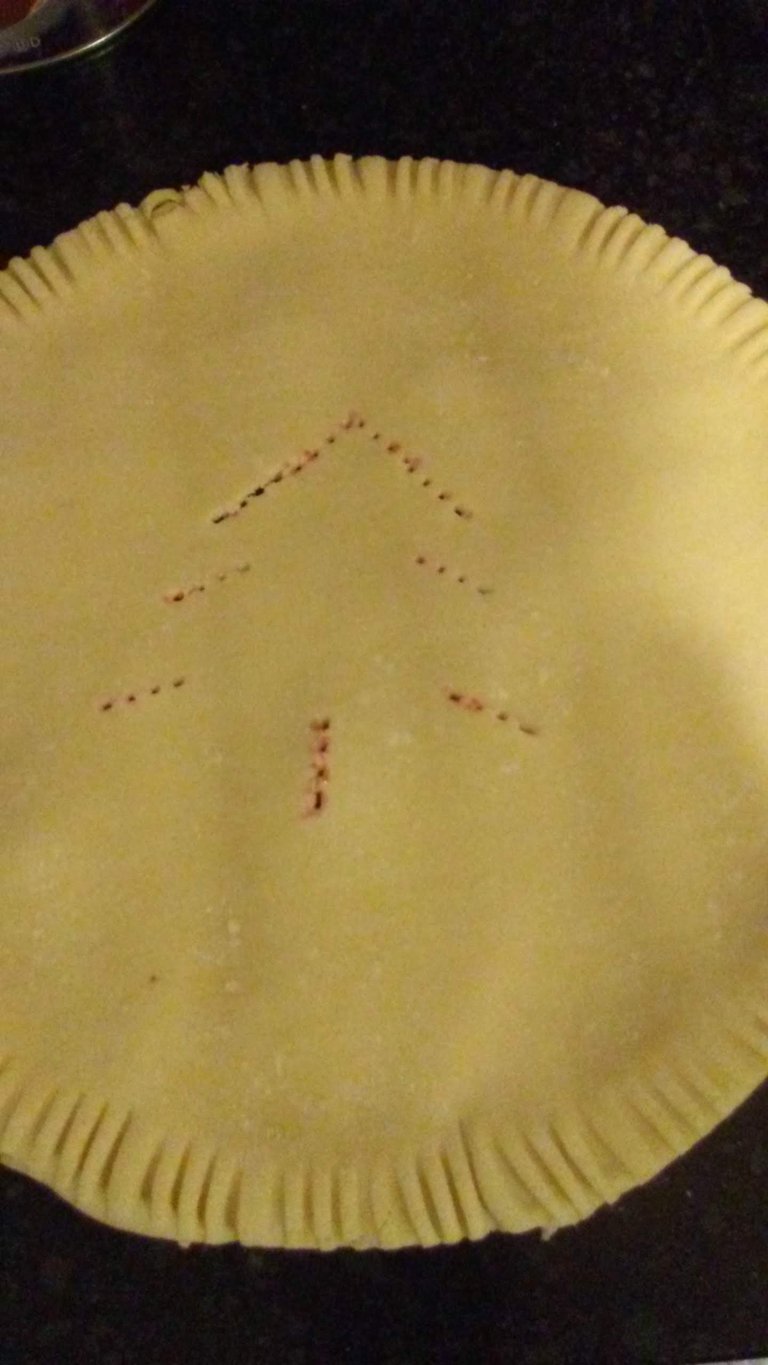 I have never been the greatest with pies (my Mennonite ancestors would be embarrassed) but I do love to eat them. Hopefully this will look good when it comes out of the oven. If not, the family will still feel the love. They are very forgiving of my kitchen shortcomings. They know I'm a knitter and dressmaker who has a few things she cooks well.
My youngest daughter says I am a great cook as long as I don't try to get "creative." She's right, so I save the creativity for the workroom, not the kitchen, where my staples are brownies, stews, and casseroles. My daughters do the fancier stuff.
Blessings to all of you.
Kimberly Schimmel (aka fiberfrau and kschimmelwriter)