Time Out for Joy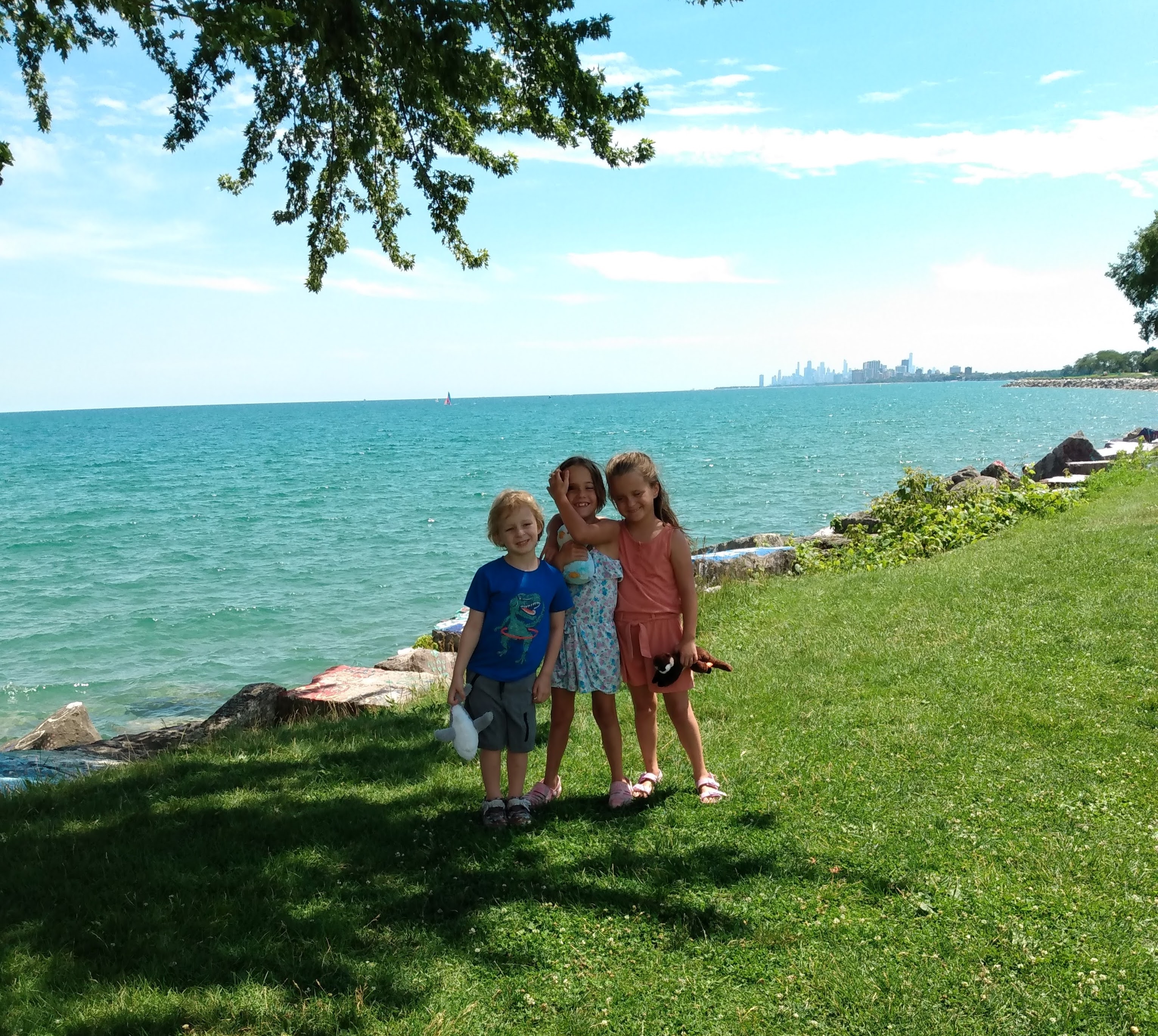 I have been busy the past few days and still have a couple more days with these joyful little people--my grandchildren! The world may crash and burn, but these babies are growing, learning, hugging (and occasionally fighting or whining, but not much.)
This photo was taken on the Northwestern University campus next to Lake Michigan. In the background you see Chicago to the south.
So if you don't see much knitting posted these days...I am too busy playing with these three. I'm going to enjoy life in spite of all the fake news and evil and naysaying all around us these days. Worldwide, crazy politicians and agitators and crooks need to step down from their self-made pedestals and spend some time playing with children. Children see the world with unclouded eyes and they generally speak the truth (as they see it.) They cry, but then they get back to the business of doing fun stuff. They laugh, yet take their games seriously at times. They make friends and they ask sincere questions because they truly want to understand things.
Children are a lot of work and a lot of joy.
---
---