My Easy Traffic - Day 13 - Luke Is Alive Highlights And Rankings - Plus Weekly Prize Drawing - #LukeIsAlive - #7DaysTraffic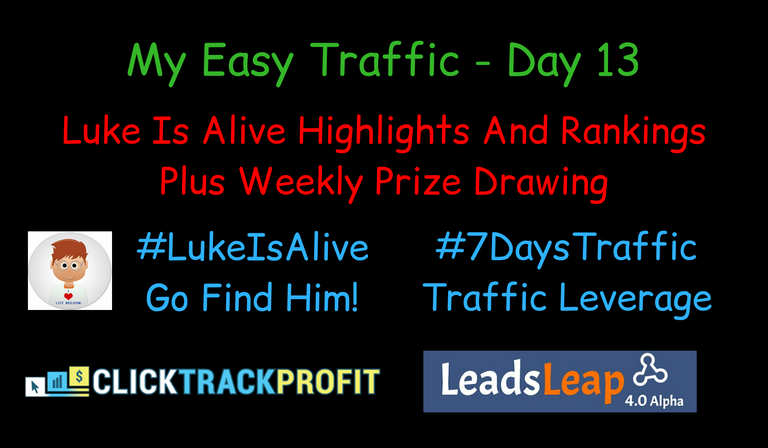 Made in Canva
My Easy Traffic - Day 13
So this is my way of sharing how I generate traffic each day using 2 very simple strategies to get more traffic for less time over a longer period, and complementing each other.
It is also where I highlight posts and videos for the weekly #LukeIsAlive traffic generation contest.
As is stated in the I Am Alive ebook to qualify you need to find Luke at least once and make a post or video about it on CTPtalk.
Luke is part of the Scavanger Hunt in ClickTrackProfit, he is alive and moves around, and he needs your help to build your list by finding him, and here is a picture of Luke The Listbuilder.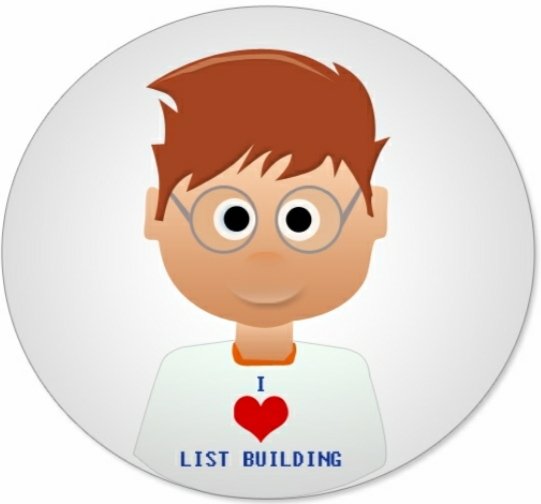 Screenshot from CTP
Luke Is Alive Highlights And Rankings
As part of the #LukeIsAlive contest we are now running a weekly drawing on Saturdays, and we have a total weekly prize pool of 1400 CTP tokens, 1000 sponsored by @jongolson, and 400 provided by me.
We will have 3 winners in the drawing, and the first prize will get 1000 CTP tokens, second prize gets 300 CTP tokens, and third prize gets 100 CTP tokens, and each winner can only get 1 prize each per week.
To enter this drawing you get tickets by finding Luke, and you get 1 ticket for each time you find him, and for each time you complete the Scavanger Hunt by finding him 5 times in a day you get 1 ticket extra in addition to the 5 you already got by finding him 5 times.
This means you can get a maximum of 6 tickets for the weekly drawing each day.
Here you can see the current rankings and latest posts.
Screenshots from CTPtalk
Good Luck!
Weekly Drawing #1
Watch the video to see who the 3 winners are.
The prizes have been paid out to the lucky winners.
Credits For Music
Royalty Free Music from Bensound, track Hey! and track Going Higher!
Today I found Luke 1 time in ClickTrackProfit, and here are some screenshots made into a gif picturing that.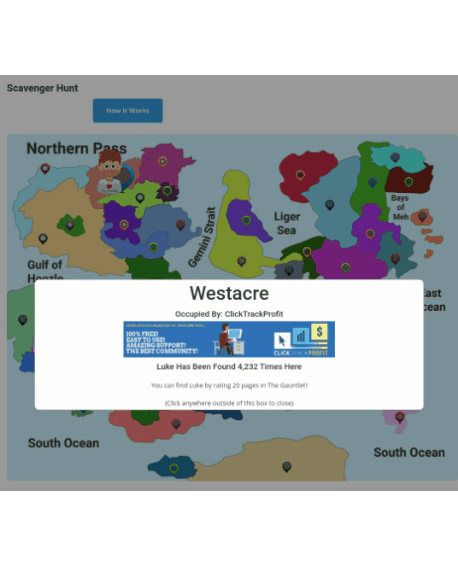 So today I surfed 20 pages in The Gauntlet in ClickTrackProfit to find Luke, and no this is not a Traffic Exchange.
The Gauntlet is used to give advice to and rate Lead Capture Pages so that users can improve them and get better results, I use this myself to get feedback on my own LCP's.
Especially the Premium Views will give you the best feedback, and you can buy those plus if you are upgraded you also get them, and that feedback is top notch.
That was my #LukeIsAlive for today.
The 7 Days Traffic is made to build traffic leverage, and the basis is the Weekly Schedule I used for #2020vision, but with one tool switched out, and with more focus on generating traffic.
I will make a new schedule for this soon.
Today I surfed for traffic in LeadsLeap, and here you can see a gif with screenshots picturing a small part of that.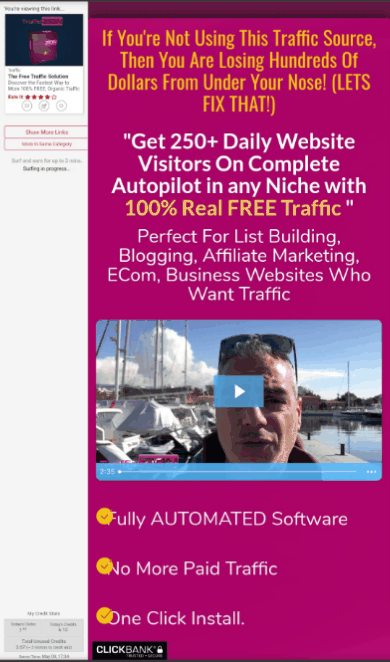 So this is an Advertising Network with a Traffic Exchange part that rewards you with credits for viewing and rating sites, and you get more credits the longer you stay on the page for up to 3 minutes.
I am upgraded here and get subscribers to my list almost daily by using that, so I will definitely continue with this.
That was my #7DaysTraffic for today.
Thank You!
Thank you very much for reading this post, leave your thoughts in the comments below, and ...
Stay Awesome!
Sincerely,
Erik Gustafsson
This is my own personal opinion, do your own research before investing, and seek legal counsel if uncertain.
---
---
Sign up for free to the I Am Alive ebook, click the banner below.
---
Ready -> SET -> Go StartEarning.Today
---
---
---