I just started a dCITY and this is how it went from a big mess to a smaller mess.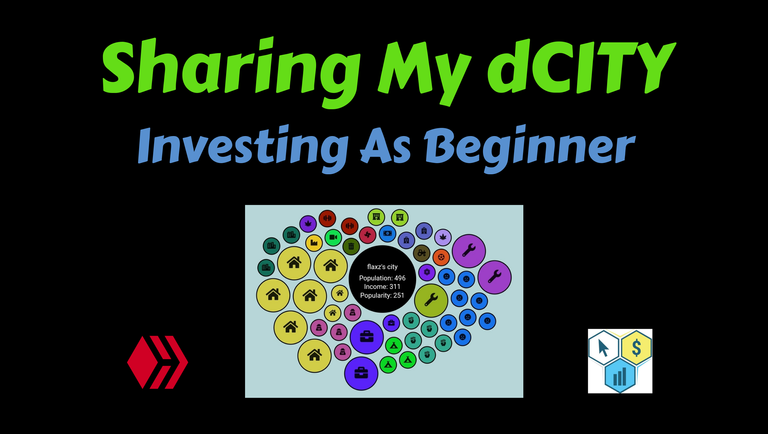 Made in Desygner
Hi there and welcome to my blog, my name is Erik Gustafsson and I go by the handle @flaxz.
Sharing My dCITY - Investing As Beginner
So a lot of Hivers has gone into dCITY.io, this is an investing kind of card game simulating a city, and as it is not taking too much time I decided to jump in.
Starting out I might not have made the best investments, and as I got a lot of Hive from Coinbase earn which I shared a few days ago, I decided to buy about 50/50 1st Edition and 2nd Edition cards, which made things a bit unbalanced with a massive lack of workers.
After that I have got more workers with Worker and Workers cards, plus also a massive increase in Basic Homes.
This means that employment is now in balance, though I have to keep focus a bit forward on reducing the Crime Rate which is now at 13%, plus also get some more Job Centers to train Homeless which I bought at the very start since they where cheap lol. 🤣😂
But slowly things start to get into balance I think, and then I will keep growing things while focusing on keeping that balance.
Here is my dCTIY right now.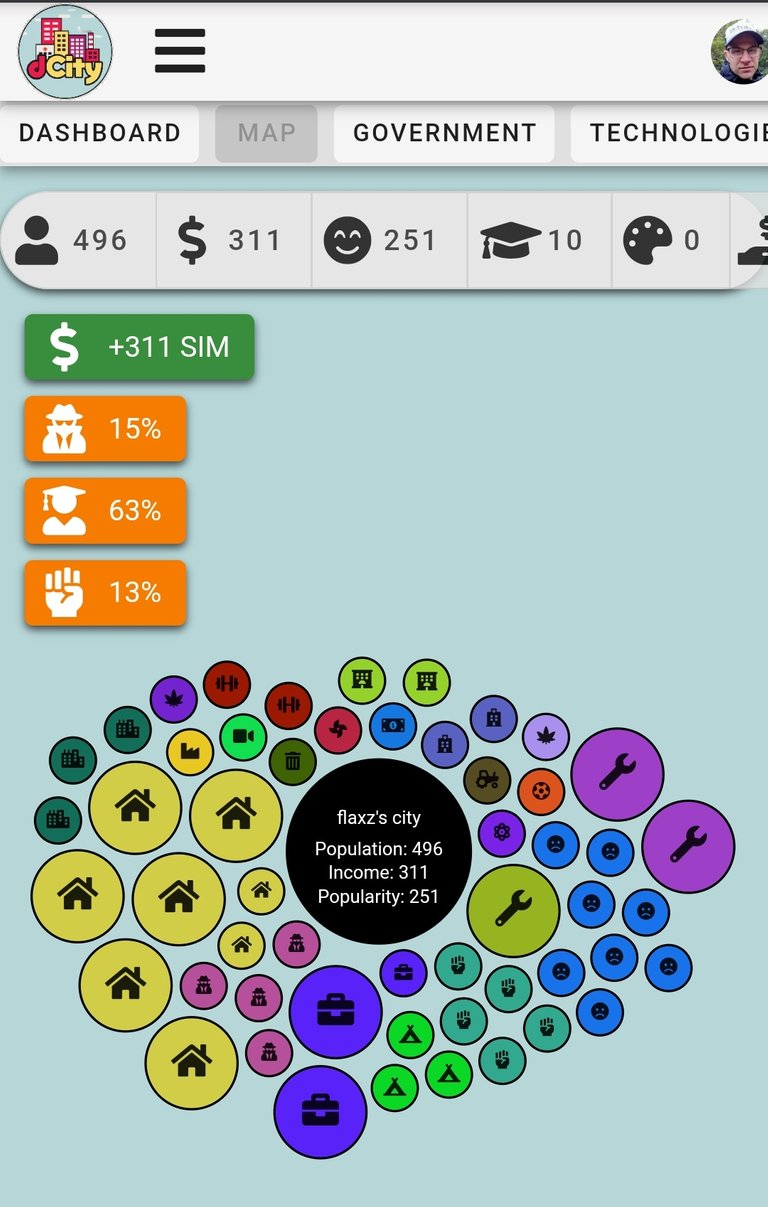 Screenshot from dCITY
In addition to this I also have Technology with Police Equipment and GMO Farming.
So I am basically trying things out and see what happens and then adjusting as I go, and going forward I will keep it a priority to grow Population and Income while keeping a balanced city.
So that was my beginner investment in dCITY, a bit of a mess but cleaning it up quite well, I hope.
Thank You!
Thank you very much for reading this post, I hope you liked it and leave your thoughts in the comments below, and ...
Stay Awesome!
Sincerely,
Erik Gustafsson
This is my own personal opinion, do your own research before investing, and seek legal counsel if uncertain.
---
---