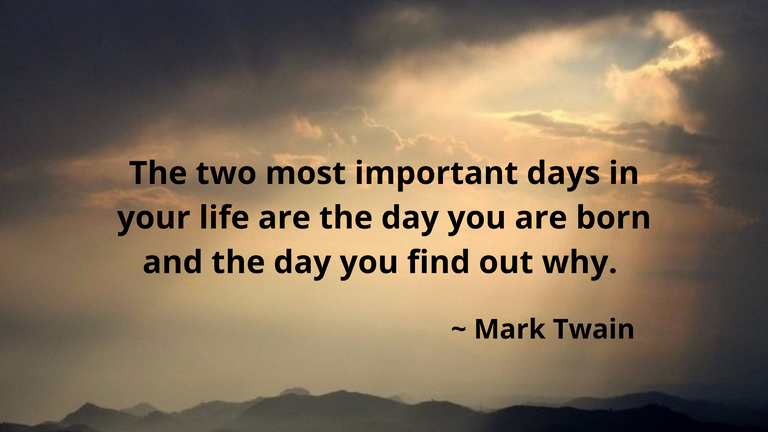 Over the course of the past weekend, I was listening to an interview with a local businesswoman/entrepreneur.
During the interview, she made one statement that stuck with me...
She said, "everybody wants to know about, and remember and are impressed by the 'highlights' of your career. But people don't take note of all the 'lowlights' you also had in your career".
When we look at successful people, we think it's all "glitz and glamor". We see the smiles, the joy from receiving awards, the breakthroughs, the new inventions...
We don't see the long hours of hard work, the agony, the failures (and often tears that go with it), the disappointments, the insults...everything that happens behind the scenes when nobody is watching.
I believe this is what makes the difference between success and failure... The willingness, the guts, and the determination to take the punches, to get up every time after you have fallen, overcome the setbacks, and accept it as part of the journey.
And I believe the only way of doing this, is by finding your purpose in life and then become so focused on your main goal that nothing will stop you from achieving it.
When I refer to "finding your purpose in life", I also don't think it should be something general such as making lots of money or retiring on some secluded island...
While there is nothing wrong with having lots of money or living on a secluded island, the question remains, "what difference did you make?"
I recently heard someone making a striking statement. He said, "some people are so poor, all they have is money".
That is very true. You can be the richest person in the world, yet you can also be the most unhappy person in the world at the same time. Money by itself can't bring you happiness.
Is what you are doing, making a difference in the world? Does it have any positive impact on the society around you? Are you providing a solution to a problem?
That brings me to our quote of the day:
The two most important days in your life are the day you are born and the day you find out why. ~ Mark Twain.
Let the bags full of money be a "by-product". Enjoy the peace of your secluded island to get some well-deserved rest and build up renewed energy.
But after the day of being born into this world, the most important day in your life is when you discover why you are here.
What difference are you making? What are you contributing to?
Maybe we should start by being less concerned with the successes of other people (besides being happy for them and grateful for what they do), and start focusing on what we are good at and what we enjoy doing.
What are you dreaming about? What are you passionate about?
Just forget about your current reality and let your imagination go for a while. If you could be anyone (or anything) you want for the next day, who would you be and what would you do?
Even if you can make a difference in only one or two people's lives, start there. It's worth it. That one person you made an impact on, might be someone who will make an impact on millions of other lives, all thanks to you. If it weren't for you, it never would have happened.
I have recently read an article about the current Formula 1 world champion, Lewis Hamilton. In this article, it was mentioned how his father was working multiple jobs to keep Lewis Hamilton on the race track in the early stages of his career. Do you think Lewis Hamilton's father is not sharing in the joy of his son's success?
So, if you are reading this, you have already experienced the first most important day in your life. Have you experienced the second most important day in your life? If not, don't give up just yet. You are no accident. You are not here by coincidence. You have a purpose, you just need to relax, get comfortable with who you are, and become the best you that you can be.
I am sure, if you can do that, the penny will drop sooner than later, and you'll know the "why". Do not underestimate yourself!