Where I Started, Where I Am Now and Where I am Going To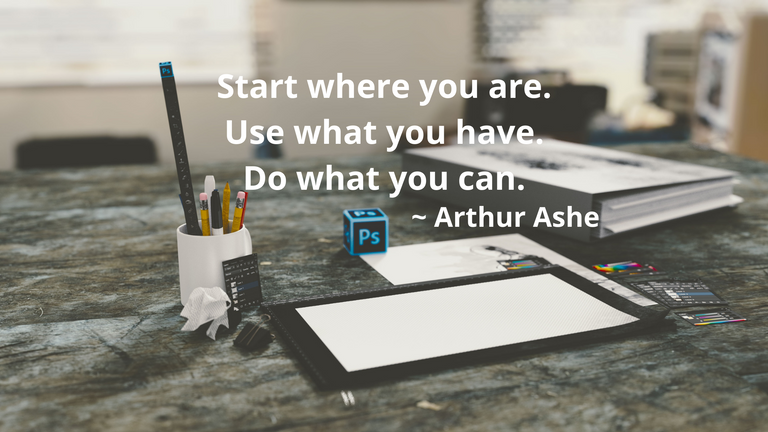 Image Created In CANVA
We often get excited about starting a new project. But as soon as we want to get started, we start facing challenges.
These challenges might include the following to name but a few...
"I don't know where to start..."
"I'll start when I'm ready or better prepared..."
"I don't know enough to get get started..."
"I don't have enough experience yet..."
"I don't have enough money..."
"I don't have the right equipment yet..."
"What I have right now will only allow me to make very little progress..."
And many more...
I suppose many of those "excuses" are valid. I say "excuses" because they are seen as obstacles in the beginning, but when we start facing reality and face the truth, we discover that they are nothing but excuses.
I have fallen prey to many of these excuses myself. The way the economy is going and income that cannot keep up with the rate of rising costs, I realized we can really do with some additional income.
But how will I generate that income? Should I start a side-line business? At the moment I'll think hard and long before trying that again...
Just before the covid-19 pandemic hit us, we decided, (together with our oldest daughter) to invest in buying a nice little business...or so we all thought...
After investing a huge part of our savings into this business, it came to light that the seller of the business tampered with the books. She showed the turnover of two businesses she was running in one set of books.
Soon after buying the business, it quickly became clear that something was wrong...drastically wrong. By further investigation, it became clear what was going on. We obviously took action and everything was well on its way to going to court...and then covid-19 struck and we went into lock-down.
Everything came to a halt. Eventually, we just didn't have the capital to absorb it all and had to make the decision to count our losses and move on.
It was during this time that I started looking for ways to maybe earn some income online.
Needless to say, I found many "easy money" opportunities...
I was about to give up on it, thinking this "earning money online" idea was just a lot of nonsense. But then I found a link to the Start Earning Today program.
It was the exact opposite of the majority of opportunities I saw up to that point. I opened the link and saw how I could Start Earning Today.. It was almost disappointing to see those small amounts that were mentioned versus the millions that were promised in those other programs...lol. But, hey...wasn't that the exact reason I didn't join any of those programs? It was obviously just too good to be true.
And here I could start earning immediately. It was made clear that one should only expect small amounts...but there were no out-of-pocket expenses. At the same time, even though there were small amounts to be expected, you had to actually do something to create this income. Now that caught my attention!
This was realistic to me. It was believable. At the same time, I would have the opportunity to start earning while I am actually learning something.
No out-of-pocket expense, yet enabling me to learn more about cryptocurrencies while I can start earning some crypto as well... Thinking of what we've just been through (and we are still feeling it)...I was sold.
I started creating content and engaging and the magic started happening.
The magic? Did I start earning thousands of dollars? No...it was more like pennies...
And that is where the challenges/obstacles come into play while you are still excited.
Hey, I can see something happening... But how do you tell someone else that you have found a way to earn money and tell him that you "have made a whole whopping $0.20 today"...?
Do you get what I mean? I am excited. I can see the potential. But mention that to someone else...and to top it all off...it's crypto...and see the reaction you get.
"Shouldn't we stay away from crypto? I mean, it's risky".
Then I hear I should create as much content as possible. I have no problem with creating content. But what if people get bored with all my content? Wouldn't that be "overdoing" things?
Well, while we still feel the after-effects of the failed business transaction, we are now facing violence and unrest in our country. Over the last few days, things look like it is stabilizing to an extent though. But to us, it still brings financial uncertainty.
So, it is time to do what the famous Arthur Ashe once said...
Start where you are. Use what you have. Do what you can. ~ Arthur Ashe
I know for a fact...somewhere down the line, I will get an "I told you so"...lol. It will either be friends or family who were doubtful of cryptocurrencies or maybe someone here on the blockchain who told me to go flat out from the beginning. I hope it will be the latter and I will even welcome it...lol!
I've been active here on the blockchain for about a year now. Just by posting once a week on average and engaging with other community members, I am now managing a small little portfolio to the value of about $200.00 just from the projects in the Start Earning Today program. Due to the support and what I have learned here on the blockchain, I also made a small investment in crypto outside of the blockchain which is currently showing a profit in excess of 300%.
Are you laughing at someone making $0.20 on his first day?
Well, that has now turned into just over $200.00 which he didn't have before(excluding the investment outside of the blockchain). Oh yes...and that is with no out-of-pocket investment... That means...from zero to just over $200.00.
I am now experimenting with turning some (50%) of my token income into HIVE income. I am excited about seeing what will be achieved in the next year.
It is time to see this as a business. No matter how small, it should be treated in the right way, with commitment and discipline. And if you are concerned about what someone else will think of it... Well, why should anybody else see it as serious business if you don't see it in such a way yourself?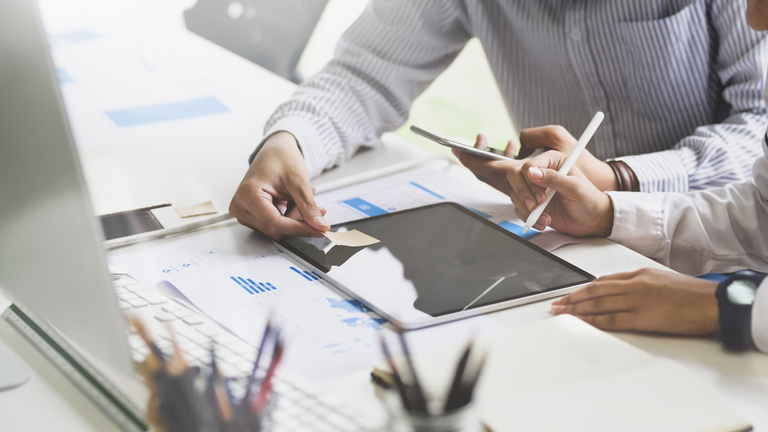 Source: CANVA
So, to each and every "excuse" in the list mentioned at the beginning of this post, Arthur Ashe gave us the answer... Start where you are. Use what you have. Do what you can.
What more can there be to say?
I might soon be facing times where I will be active on this platform, not just for the fun and enjoyment, but to provide an income to help provide for our needs.
I realize, it will be what I make of it.
It's not about other people's opinions. It's about whether I'm ready or not. It's not about how much I have now.
It's about showing up. It's about taking action. It's about being serious about this.
Yes, I might not be able to do every day what I want to do. Over the last couple of days, there were days where I couldn't spend much time at my computer. We had to prepare for the unexpected. We had to take care of our safety. When there came opportunities to stock up on life necessities and food as and when it became available, we had to do what we had to do.
But even this will pass. What lies ahead for us? I don't know. I have no idea. But I can do the best I can with what I have and still be positive about a bright future.
People have come together and communities stood together in these times as I have never seen before. Who knows...somewhere in the future, I might even be able to make a difference in the community where I live.
If you needed a kick in the butt to get started, I hope this post will motivate you to get started. Create content, engage, curate...do whatever you need to do, but just do it.
---
---