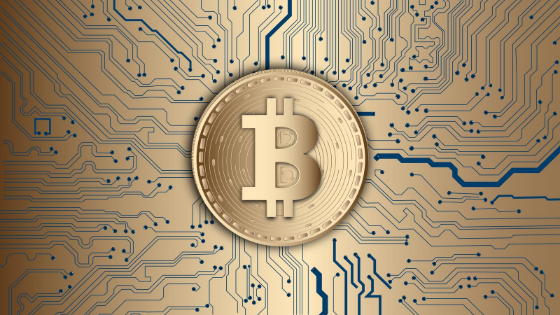 I suppose there will always be a debate about holding your positions. Maybe it comes down to "trading" versus "investing"...I don't really know.
What I do know is that it has been said many times on this blockchain that holding and accumulating is the best route to take. Especially if you aren't an expert at reading the charts.
By all means, some are great at trading and make good money doing so. But if you don't understand those charts and price action and whatever goes along with it, rather stay away from it. You are going to burn your fingers.
That doesn't mean you have to miss out on the opportunities of making a profit.
It is good to listen. But the two questions are:
When do you listen?
And when you do listen, who do you listen to?
When Do You Listen?
When do you listen?
Were you interested in bitcoin during the early months of 2020? Did you follow or monitor what was happening to bitcoin then? Or could you care less about Bitcoin because you've already burned your fingers during the previous "bubble"?
But then it so happened that Bitcoin went from about $10000.00 at the beginning of September 2020 to over $19000.00 at the end of November 2020.
People started talking. Did you start paying attention?
Then the price pulled back to about $18000.00. But, from 12 December 2020, the price started going up and by 8 January 2021 closed above $40000.00.
By now the hype is on. Are you listening and hearing how people are making fortunes? Are you tempted to also jump on the "band-wagon" called F.O.M.O.?
Be careful! Many people who are buying now, will also start "panic-selling" when the next pull-back happens.
But, if you listen to the right people, you will hear them talking about how the pull-back is expected...
Who Do You Listen To?
There is no shortage of the "gurus" who are telling you to buy and the fortunes that you are going to make with their strategies.
Some will warn you against investing in any cryptocurrencies. I have read an article just this morning, warning all crypto investors about how they can lose all their money. They warn against the high volatility and heaven alone knows what else...
Then you have the people who really know what they are talking about. They study the price action. They study and follow the history of Bitcoin and other cryptocurrencies.
They keep you informed about what is happening and what can be expected.
But, what you will hear from these people are:
Buy and hold (average in).
Only trade if you really know what you are doing.
If you do trade, trade with only a small percentage of your holding portfolio.
If you do trade, only trade with money that you can afford to lose.
Do your own research and make informed decisions.
To accumulate and hold is advice that you will often hear here on the blockchain.
I can testify to the fact that it works.
I started getting active here on the blockchain in July 2020. I invested no money. But just by learning, being active, and applying what I learned, I am now managing a small portfolio here on the blockchain where I can now start considering which projects I want to pay serious attention to.
I also started applying what I am learning here elsewhere. I started with R300.00 (South African currency - ZAR) in a LUNO account, buying Bitcoin. Since the end of July 2020, I added R200.00 to my balance every month (accumulating). My account balance is currently (at the time of writing) just over R4270.00
On 8 October 2020, I also opened a BlockFi account and bought Bitcoin for $112.00. I have not made any additional deposits to this account. The balance is currently just over $394.00 worth.
At the beginning of this week, the balances in my accounts were higher. But, with the growth that I've had so far, I do not have to panic as I can absorb these dips for now.
Fact is, I listened to the right people, took action, and did some research of my own. Then I listened again and took action again based on informed decisions.
Does this make me an expert now? Not by a long shot. And I still get nervous sometimes...lol. But I will keep on researching, learning, taking action, listen again...and keep on learning until I don't get nervous anymore...
For now, I am still working with very small amounts and I go real slow. I believe slow and steady will win the race for me...
Conclusion
First, you need to do your own research. Yes, you actually have to do some work first. Get informed. At least get an idea of what is going on. Know what the purpose is of the coin/currency you are interested in.
Then you start listening. Armed with the information and knowledge from your own research, what you hear should start making sense to you. If it doesn't make sense, you are either listening to the wrong person or you need to do more research.
Don't just listen to all the noise out there and then blindly start "investing" money...hoping for the best. That's dangerous.
If you feel nervous or in doubt when buying (or investing) in any currency, rather don't do it.
I have used Bitcoin as the primary example for my post, due to the current movement in price and the hype that goes along with it. But this goes for any token or cryptocurrency out there.
While you are here, there are plenty of opportunities/projects to research and become involved within various tokens right here on the blockchain. There are CTP tokens, the @CTPSB project, Index tokens, @LeoFinance, and many more...
If you want to learn more about cryptocurrencies, a good place to start is the Start Earning Today program by @jongolson and @blainjones.
In addition to this, you can also use The HIVE Guide to learn more about the #HIVE blockchain.
These programs will help you get started. And the best part is, not only are these programs free, you will start earning while you are learning.
What better way to start? No risk. Just start taking action and make informed decisions to start building your portfolio.