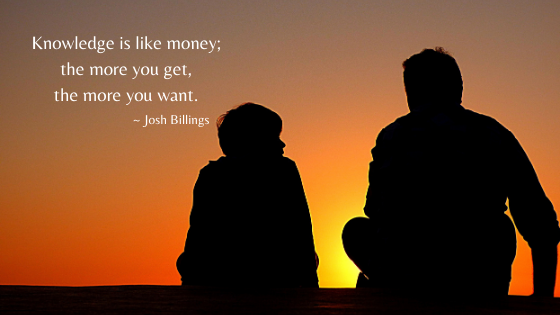 I recently did a post about 7 Principles To Live on Purpose and Make the Most of Your Time.
I want to talk more today about the first principle I mentioned in that post: Be careful who you listen to.
There Is A Lot of Noise Out There.
Believe me, there is a lot of noise out there. Just announce the fact that you have decided to start your own business, or maybe you want to buy bitcoin or any goal that you have in mind, and you will start hearing the noise.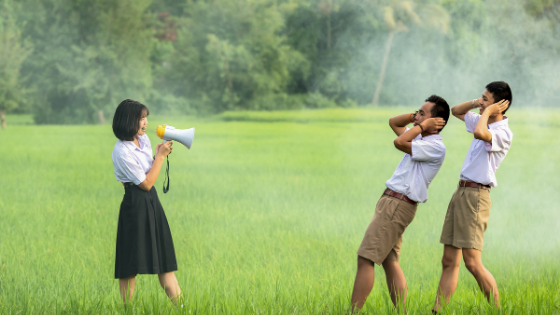 Everybody wants to give you advice. Even if you just want to do some research, there is no shortage of opinions and everybody is an "expert". Yet it seems like everybody is contradicting one another.
One person will tell you to only buy Bitcoin and stay away from any altcoins and the next one will tell you to spread your risk by buying altcoins as well.
One person has held EOS for the last 3 years but has suddenly lost faith in EOS. Yet, just the next person will tell you to keep holding on to your EOS.
Who do you listen to?
The 3 "Types" Of Support You Can Expect.
There are basically three types of support (advice) you can expect:
The self-proclaimed "expert". This is normally where the most noise is coming from and can sometimes even be compared with fans on the stands at a sports field.
The "doom-profit". This is normally the kind of person who can only point out everything that will go wrong.
People who actually really care. Unless it is actually their field of expertise, they tend to rather be quiet and slow with their advice until they have all the facts.
Let's look at these types one by one:
The Self-Proclaimed Expert.
There is no shortage of these. This "type" can actually be subdivided into two sub-categories.
The first is the type we all know too well. Enter any search term into your browser (especially regarding online business or making money online) and you'll find them in abundance. These are the people who would encourage you to part from your hard-earned money in exchange for overnight riches. I don't see the need to go into more detail. I'm sure we all know them (and to stay away from them...lol).
The second "category" (if you can call it that) are people that I can almost compare with the fans at a sports match. These people can be found online (in communities, forums, etc.) or even in your own family or circle of friends.
It seems as if they just know everything about everything. And they don't hesitate in telling you exactly what you should do and shouldn't do. And if you don't immediately take action and do as they advise you to do, it's almost as if they feel insulted...
Yet, if you start digging a little deeper after such a person gave you some "fail-proof" advice about your investments, you realize that he/she doesn't have a single investment of his own (or even failed miserably at his own in the past)...
The "Doom-Profit".
Oh my...when listening to these people, you'll never do anything!
No matter what you want to do, they will tell you how you will fail. They will point out everything that can go wrong. Oh...and don't forget all the "what if's"...
They will point out all the risks and dangers. They will tell you how they have failed. Or if they haven't failed themselves, they will at least know someone who has failed.
People Who Actually Really Care.
These people can also be online and/or even within your own family or circle of friends.
These are people who are passionate about the same topics as you and they really want to see you succeed. They really know what they are talking about. They've been there, done that, got the T-shirt.
They are willing to share their experience. They have learned from making mistakes and can help to prevent you from making the same mistakes. This is the kind of advice that can help you to achieve success faster.
This is also the type of person that, if he/she doesn't really know much about the topic, they would rather keep their opinion to themselves or even help you to do proper research. In this way, they would rather gather the facts, improve their knowledge in the process, and then share their honest opinion.
This is the type of person you want to listen to. If they are aware (or become aware) of any risks or pitfalls along the way, their advice is well thought through and you should pay attention.
This is the type of person that is not just going to tell you what you want to hear. They will share the facts with you...both positive and negative.
With such people, you can form a "master-mind". There is power in this as you can tap into their minds and benefit from their knowledge and expertise. This will reduce your risk and increase your potential for success.
What Should You Do Now?
Now that you know who you should listen to, there are only three things left to do.
Decide exactly what it is that you want to do and why.
Gather all the information you need.
Once you have all the information you need and everything points in a positive direction, take action and start doing what needs to be done!


Celebrate being alive during these challenging times by participating in the "I AM ALIVE CHALLENGE" by @flaxz.
You can download the free e-book about the 'I AM ALIVE CHALLENGE" here.