---
Reuse your best work! A simple concept that so many people overlook.
In this video I talk about how a simple email from Adobe gave me a bit of an "ah ha" moment when it comes to following up and leveraging my own work.
Oh, and I took my own advice that I gave in the video and created this info-graphic on Canva using one of their basic templates to show you just how easy it can be. I made some changes to suit what I needed and viola! It's not perfect but it's just an example of another way to get the message across.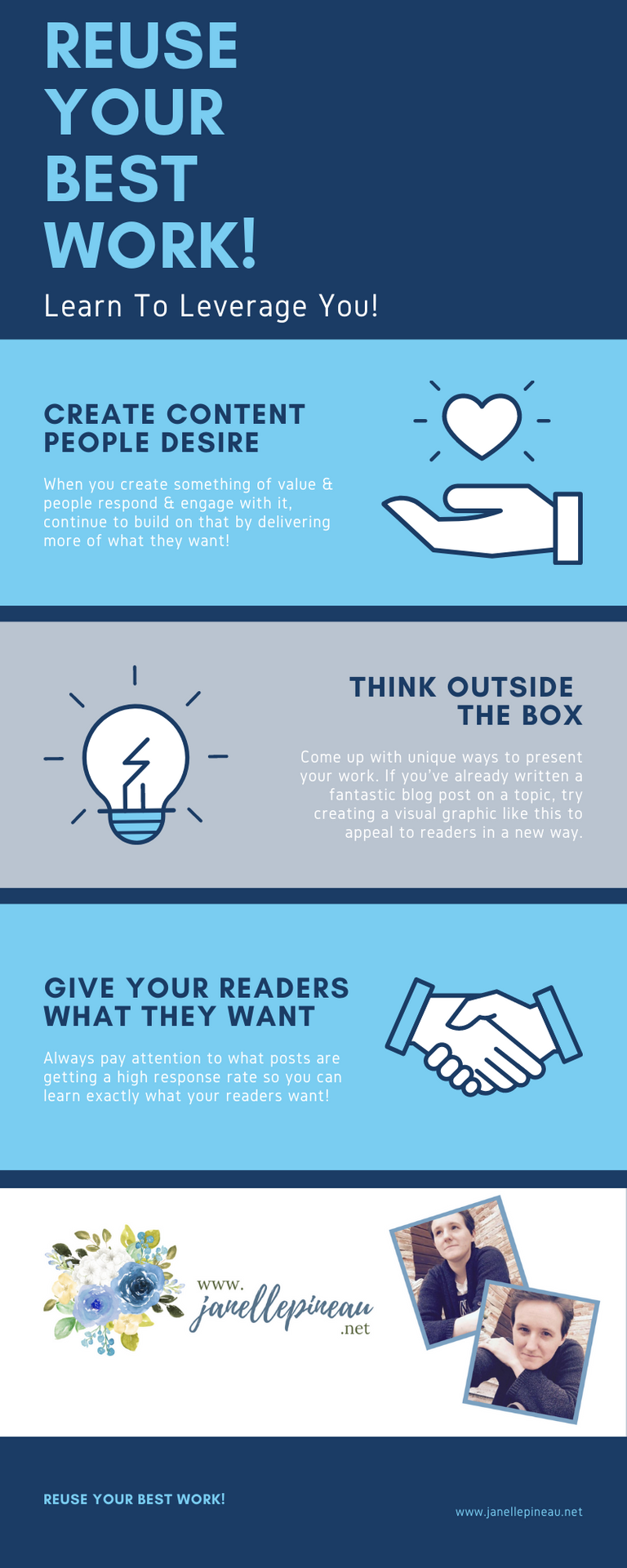 My suggestion is take some time today and go through some of your content and see what you can pull from and build on so that you can provide even more value to your readers. It will give you a chance to learn what your readers want when you can see what posts have had the best response.
Make today great!
---
▶️ 3Speak