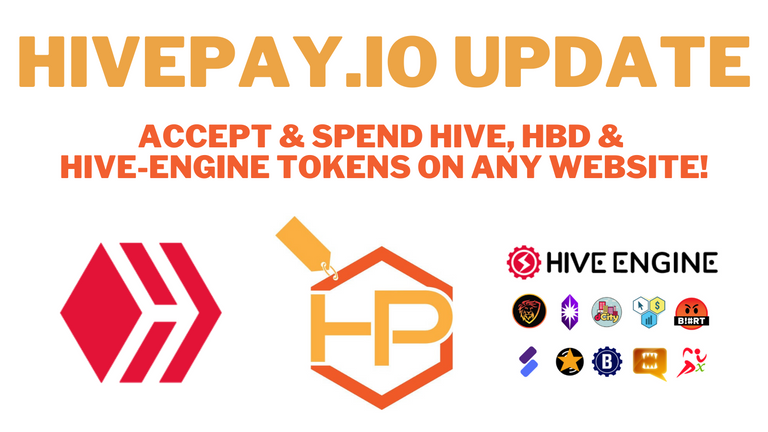 After our announcement last week about the launch of HivePay.io, we've been busy working on a ton of new features to the gateway processor.
And we wanted to keep you guys updated with everything we've been working on, and let you know about our plans going forward over the next few weeks as well.
First up, thank you to EVERYONE to supported the launch of HivePay.io, we have had some incredible support and the gateway will be added to some very popular Hive applications...Very shortly :)
Let's dive into the news:
Multiple Items Added To Checkout
We've added the ability for merchants to add multiple items on their check out carts. This is needed for site owners to maximize sales and cater to as many products / services that their customers would like to add before payment.
WooCommerce Plug-In
This is only a few days away, and should be completed within the week. If not, it'll be added VERY soon. This allows HivePay to get added to the WordPress eco-system and HivePay to tap into millions upon millions of eCommerce websites.
Shopify Plug-In
This is our next priority and we have begun work on it. Once this plug in is ready to rock, we believe it opens Hive and the entire Hive-Engine ecosystem to the world like never before.
Buy Now Buttons Coming Very Soon
We tried to get these designed ourselves and well...Let's be honest, a buy now button should look AWESOME. We hired a company to design them for HivePay and will get them added to the Developers page on HivePay.io in the next few days.
Email Notifications Fixed
We fixed the email notification issue so now you get notices every time you make a sale with HivePay.
We think the receipts look pretty good :)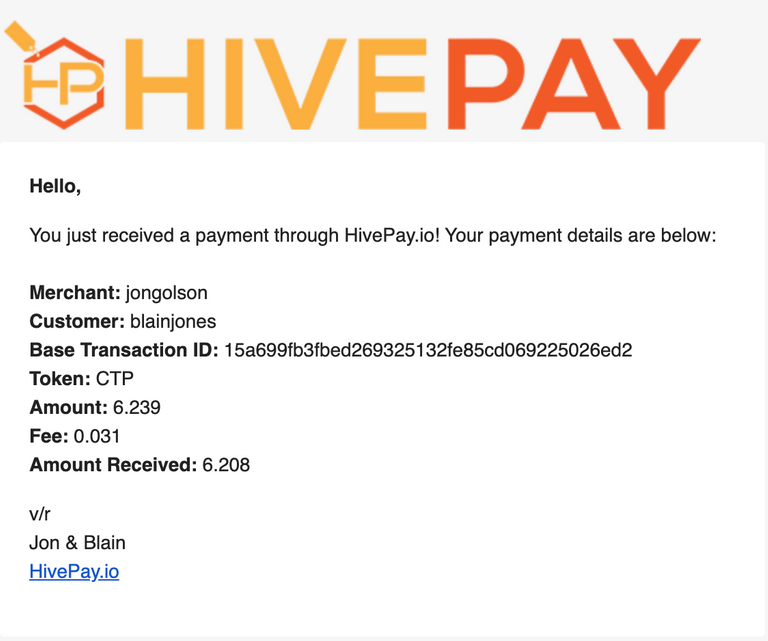 Now Comes The Fun Part
Awareness is key, so over the next few weeks as development continues, we'll be promoting HivePay everywhere we can.
A lot of people are excited about this new platform on hive, but it's time to get more people looking AT Hive now!
A large chunk of our customer base knows nothing about the blockchain and we've been working to help onboard as many entrepreneurs as well can over the years to Hive.
We feel HivePay.io is the perfect tool to help us do that :)
Also, would love to touch base with some of the tribes out there in the Hive-Engine eco-system. HivePay just added big use case to every tribe on Engine so we think this would be a fantastic opportunity to see what we can all build together.
Reach out to us if you are interested in integrating HivePay with your tribe and community / business!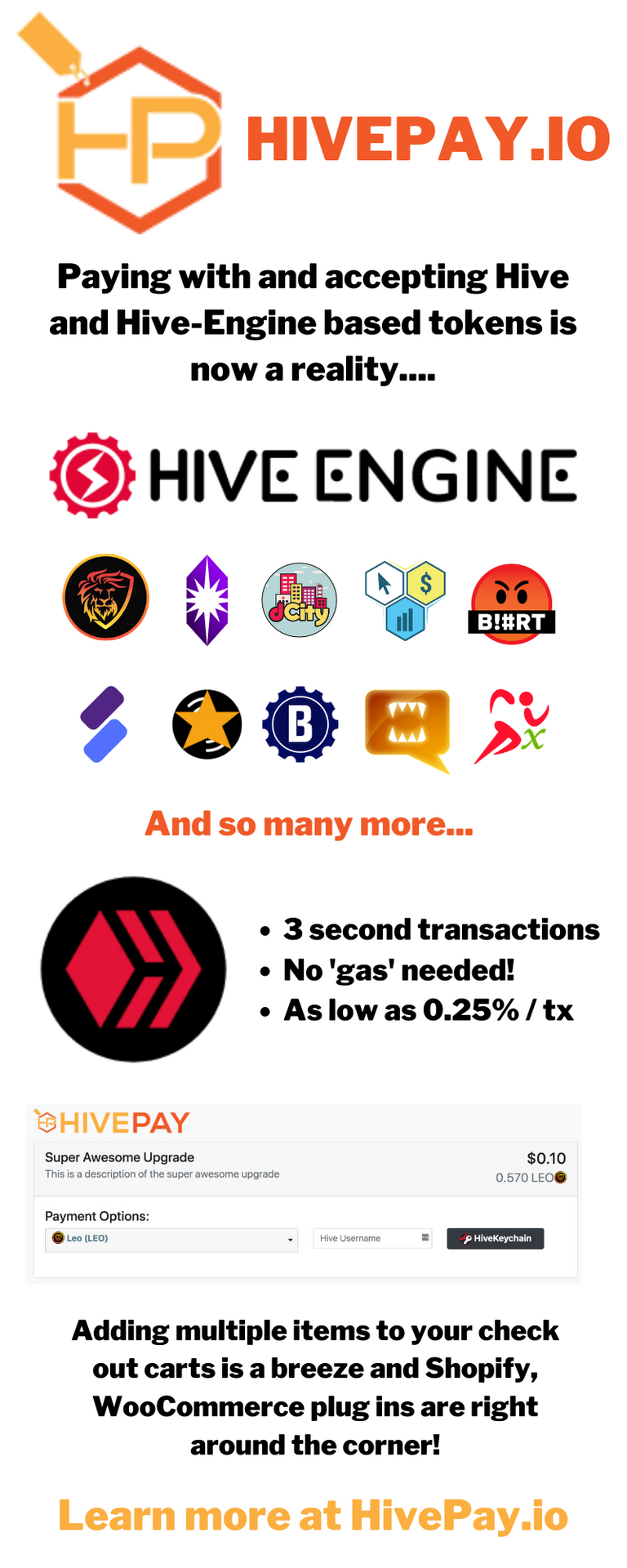 Help Us Build The Future!
Be sure to swing by our Discord server to get your questions answered, help in development, or suggest features you'd love to see with HivePay!
We'd love to hear from you!
Once again, thank you all so much for the amazing support so far...We can't wait to see everyone adopt and start using HivePay for all their payment needs on the blockchain :)
---