In 45 Years, I Have Never....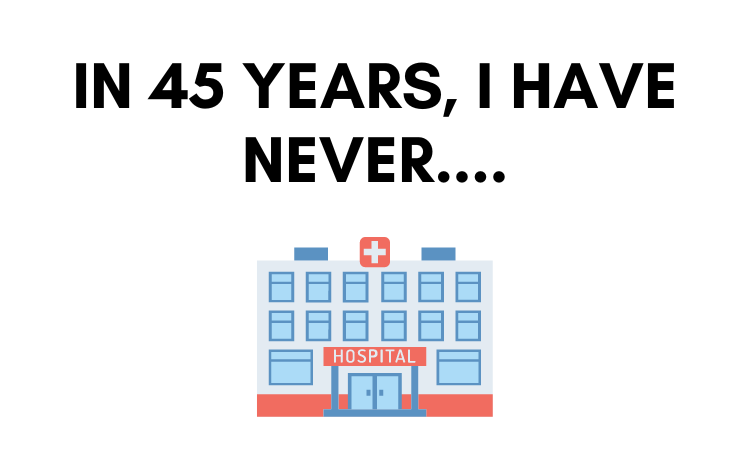 I'm showing my age :)
But I think this post will benefit from that framing of time. So I understand just how lucky I have been with my time on the planet.
I'm relatively, a healthy dude.
Yeah I got diagnosed with type 2 diabetes last year, but I've been managing it like a champ. My blood sugar is always within acceptable levels and I've even lost weight along the way. Most of my diabetes was self inflicted, from taking my health for granted over the years and slowly stuffing my face with crap good.
But other than that...I've had a clean bill of health for my 4 plus decades on God's green earth.
I've never had any major illness, never even broken a bone...Literally, a horse shoe was being up my butt for all these years.
That changed last night....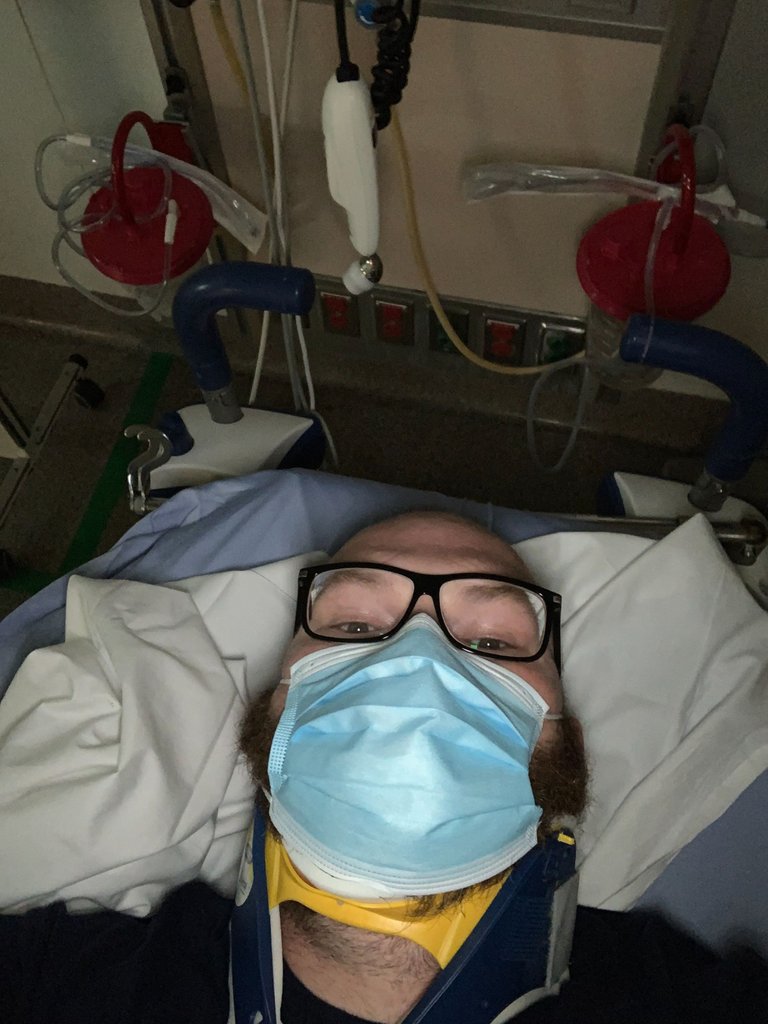 Around 5:30pm my time, just before I had scheduled a ListNerds / Crypto Mondays live stream, I decided to take a tumble off a flight of stairs. I still can't figure out what happened, but I must have lost my balance and ended up on my back down about 4 flights of stairs.
I landed on my back, which reminded me quickly that I'm not a young buck anymore....But then I rolled back and smashed my head on the tile floor.
My family says I was knocked out for about 2 minutes, and I can't remember a thing as it was such a blur but I do remember the fall....My voice telling me "Dude you are about to fall no matter what you try to do.."
I couldn't get up, my head was pounding and I was seeing stars....
Safe to say, an ambulance was called and off to the regional hospital I went.
I really wasn't in major pain, but my shoulder hurt and I noticed my neck was tender too...Other than the headache, I thought it was all being blown out of proportion. However, the family demanded I go, so off I went.
X Rays were done and the doctor let me know that my shoulder didn't have any breaks but there was something he was concerned about with the neck X-Rays.
Excuse me? What did he just say?
Yeah, he suspected that I might have broken my neck in the fall....So they transferred me to the trauma center in Edmonton which was about 125 kms away and off I went for some CT scans....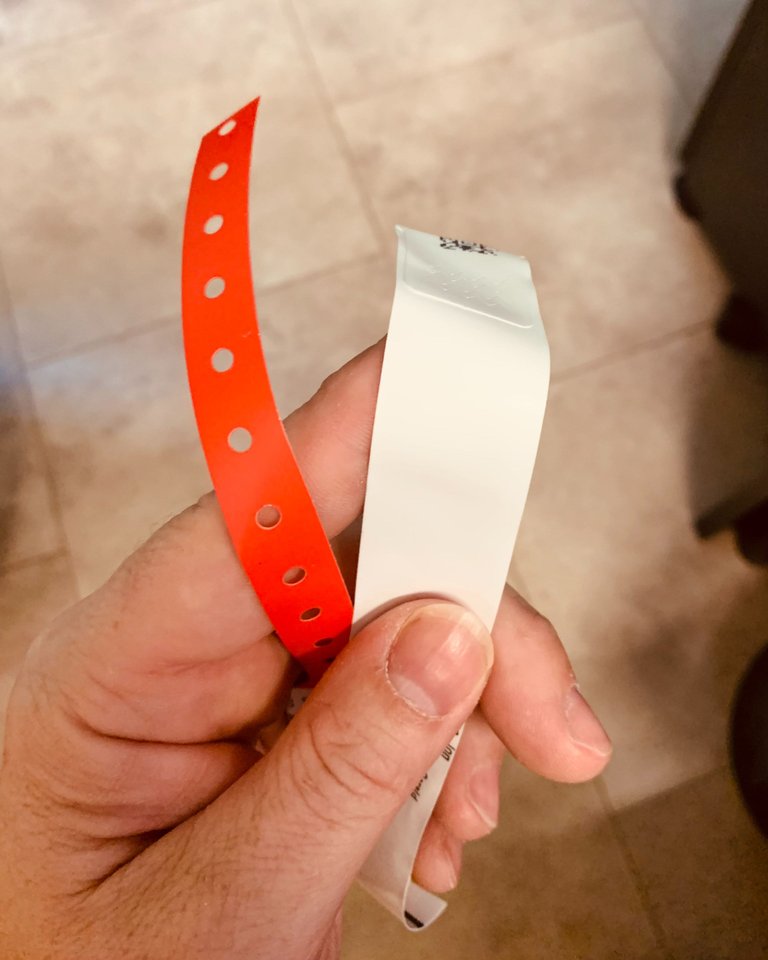 (Not one, but 2 hospital tags!)
I know some people will say the Canadian health system is ancient and slow, however I was seen relatively quickly and the staff were amazing.
Good news....Nothing broken!
The doctor let me know that I had torn my rotator cuff, ended up with a concussion to go along with some whiplash....But other than some bumps and bruises, I was good to go home!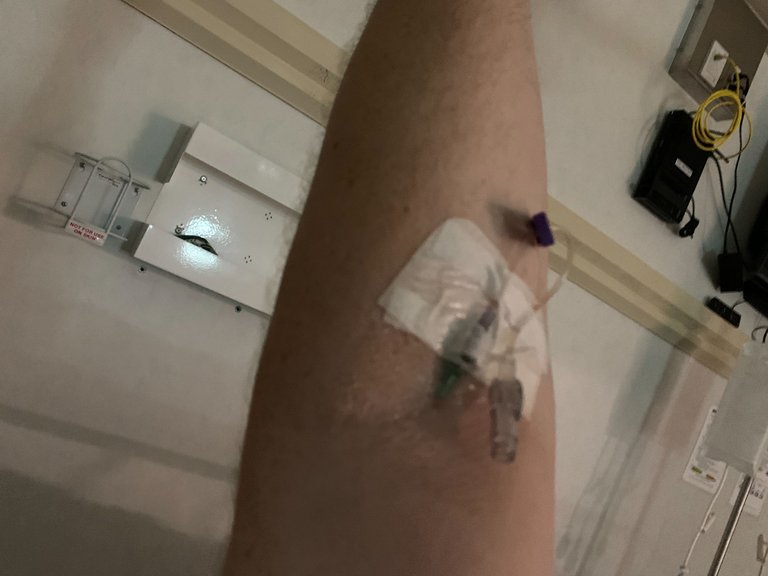 (My first ever IV!!)
I'm like....So lucky!
Not only for dodging some major potential injuries last night but you see, in 45 years on the planet...This was my first 'official' trip to the hospital. I know some people want big houses, lots of money (and crypto) and 'wealth' however to me, it's all useless if you don't have your health!
And because of that I consider myself richly blessed.
Don't take it for granted folks, enjoy your health and be thankful for it...Because if last night taught me anything, your life can change in the blink of an eye...
And to add insult to injury....Today is August 2nd, which is not only my first son's birthday...But my wife and I's 7th anniversary. Made me appreciate things that much more as well after the extremely lucky prognosis.
Apologies to everyone in the CTP Discord for 'bailing' last night, but I wanted to let you guys know why I couldn't show up for the show. And as well, for missing out on the Crypto Maniacs podcast today.
God willing, I'll be back to normal soon because wow...I feel like I got hit by a truck!
---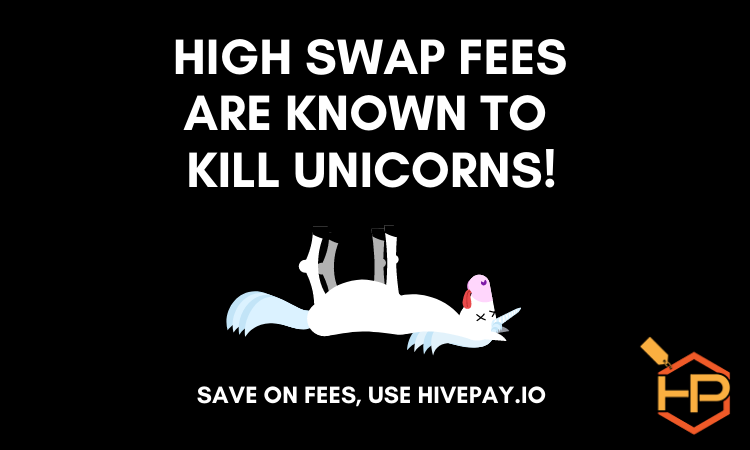 Save BIG on all your Swap.Hive / Hive needs with HivePay:
Vote for our Witness Node (clicktrackprofit) On..
Hive:
https://peakd.com/me/witnesses
https://wallet.hive.blog/~witnesses
Gift and tip CTP tokens to awesome content creators using the brand new @CTPtips Bot!
Stake CTP and use the prompt !CTP to gift tokens to your favorite creators!
---
---