#MyHiveGoals - 3.5 Years Down, 1.5 To Go!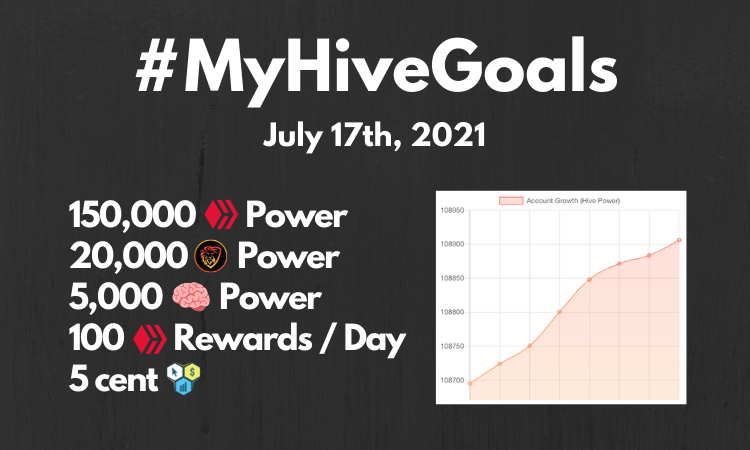 Still on the road for another week and a bit, so I'm doing my best to stay active and visible for the blockchain!
Best thing about this chain, it makes it so easy to stay in front of each other. The apps, the front ends...Makes it a joy to use :)
There's that whole 'use case' popping up again...Imagine that ;)
150,000 Hive Power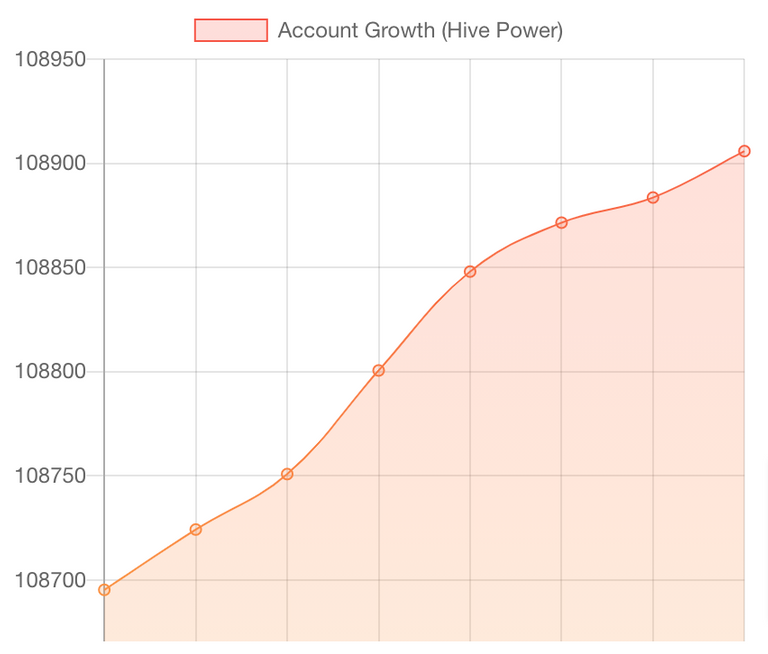 I'm loving it...However with that bump to 10% APR for HBD...It'll be tough for me not to take some liquid Hive and put it into the HBD savings plan.
Wow, how cool is that?
150,000 - 108,905.79 = 41,094.21 left to go
Lots more to go, but we're chipping away!
20,000 LEO and 5,000 POB Power

I have a confession...I added some CUB these past few weeks...It's just too good not to. But still, stacking the LEO as much as I can :)
20,000 - 14,530.79 = 5,469.21 left to go

My POB strategy change a little this week.
I added 500 POB power to @amr008 's project to bring my total to 1000 POB delegated. Right now this thing is paying out like 200% or more, so it's a no brainer for me.
5,000 - 1,345.87 = 3,654.13 left to go
Accumulation mode is ON!
Dollar Cost Average Into Hive Engine Projects
25 INDEX
2 BRO
3 UTOPIS
And after this week's buys I'm at....
7449 @he-index
858.68 @brofund
456 @utopis
Growing these stacks, slowly but surely :)
100 Hive Per Day In Rewards
The 100 in Hive per day seems to be getting tougher to reach, but regardless, we're still adding Hive each and every day.
And if the price of this stuff goes up...It'll be a huge win. But I can't control that, I can control the value I give to the blockchain tho ;)
30.08 Rewards from Creating
16.86 Rewards from Curating
1.697 Rewards from @dlease
13 Rewards from Misc.
Total Hive Rewards Per Day = 61.637
Another small bump from last week, and a nice bump in curation.
I'll take it :)
5 Cent CTP Token
Let's take a look at the price of the CTP Token...

Urgh...
This is the lowest CTP has been in months.
I think this may be slowing down because I've been on the road for the better part of a month now and haven't been as visible as CTP is used to.
I'll do my best in the coming weeks to stick out more and showcase this token and tribe to everyone!
--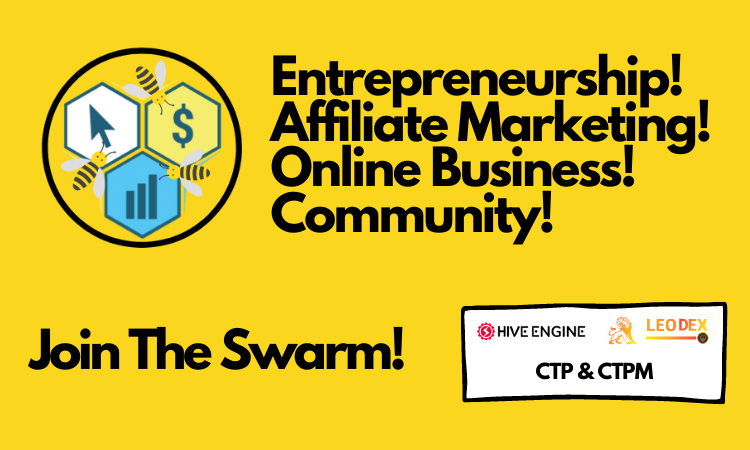 ---
---