What's Your Upvote Really Worth?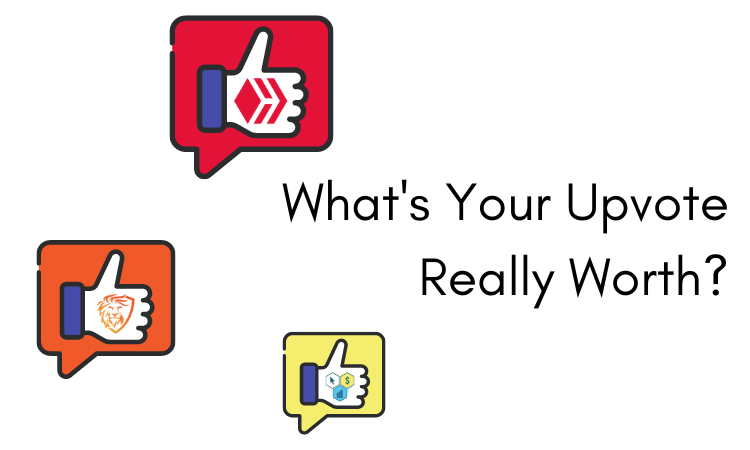 Every Saturday night, I do a little piece of content called #MyHiveGoals
At the beginning of each year, I lay out my goals that I want to reach by the end of the calendar year...And then every Saturday night throughout the year, I post my progress.
This got me thinking about some of those goals and how I can break them down even more. One of the areas I'm always trying to improve is my curation rewards. I see these whales making a small fortune every day just by distributing the tokens out so....
Jongo put his thinking cap on...Scary thought!!
Check this out...
Most people here on the blockchain still think in 'fiat' terms.
One BTC is worth...X amount of US dollars.
One Hive is worth around 40 cents at the time of writing.
And I get it, we all need to eat. And still, the world revolves around money and that's what we are always looking at...Can my effort here, pay the bills down the road?
One of the unique aspects of Hive is how the rewards are given out in the form of upvotes / distribution of the rewards pool daily. And depending on how much Hive / LEO / CTP power I may have staked, ends up determining how much of that rewards pool I can 'give out' with an upvote.
I see some cool stuff, I'm on @peakd and I give it a 100% vote....

So right now, my 100% upvote is worth around 78 cents. For the sake of this example, let's round it up and say 80 cents US....
Now I'm thinking in 'fiat' terms here. What is that Hive equivalent vote?
2 Hive!
Every time I give someone of the community a full upvote I'm essentially giving them 1 Hive and pocketing 1 Hive for myself. That alone blows my mind every single time I think about it. But what's even better if you believe like most of us do....
That 1 Hive is going to be worth a LOT more down the road!
Same goes for LEO....

What I like about @leofinance is that they give us the LEO vote every time we curate. So at 100% I'm giving this creator 0.65 LEO and sending 0.65 back to yours truly. And yeah, that's around 2.5 cents each at current trading value, but I am very bullish on Leo long term and know this token can hit $1 or higher!
What about the token that could?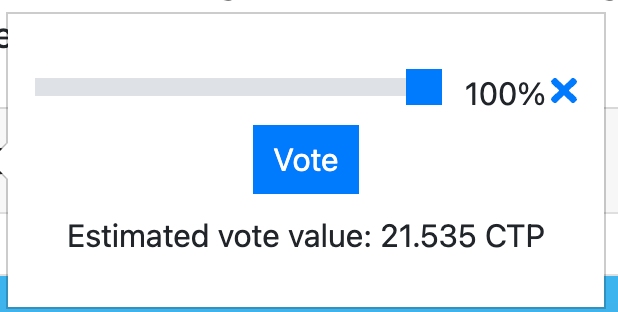 A full vote is worth 21.535 CTP so that means 10.77 goes to the creator and 10.77 comes back to me!
Again, I'm not trying to think of the 'fiat' value for each of these tokens, my mindset is accumulation and stacking as much as I can for the future.
These are little goals I now try to target now on my approach to stacking these tokens...
How can I get my Hive vote to be worth....3 Hive each? Stack more!
What about LEO? I'd love to give out 5 LEO per vote...Power more up!
CTP? 21 is so...2 years ago, let's shoot for 30 CTP per full vote...Grow the account!
Because remember, on this blockchain....Every time you upvote something, you get 50% of that vote's value, back in your account when the rewards are paid out. Curation gets that much more exciting when you think about growing your upvote to help distribute these tokens to more amazing members of the community!
Have I mentioned before how much I love Hive?
---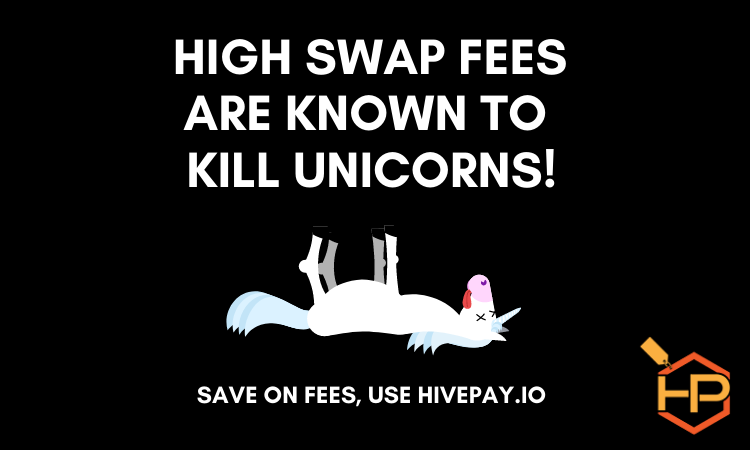 ---
---