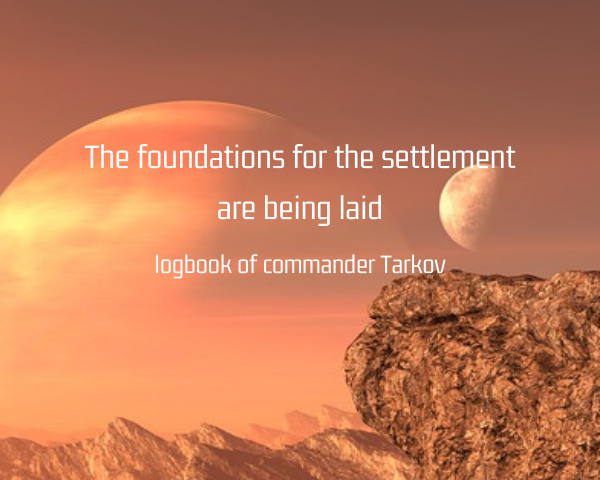 It's about a month since the last message that we recieved from the Ark 62. We are happy to present you the newest logbook transcript of Commander Tarkov:
This is Mikail Tarkov on board of the Ark 62. I'm the mission commander for Liotes. We are still in the orbit of Liotes in a stationary position and coordinating the action on the surface of the planet.
The Mills are working well and there is not much to tell about them. We have deployed them in the Larwiner depression in a zone that is marked in white on the map below.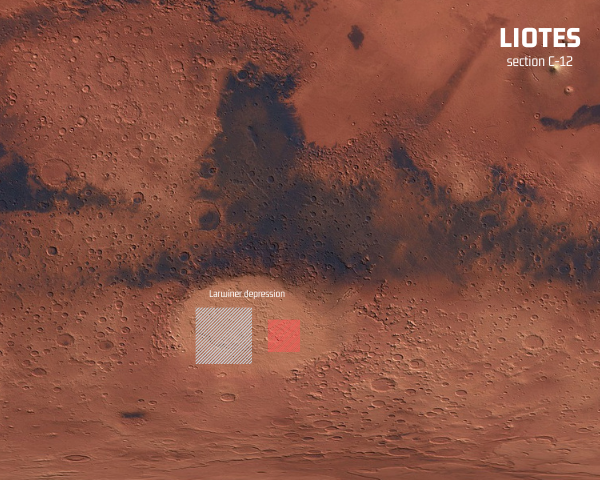 Thanks to the energy that these mills are producing, we are transforming the sand in this region in a glass like construction material. This material is then used by the primary printer that is at work. The first task is to lay a solid foundation and to erect walls on the borders of this foundation. These walls are necessary to break the wind and to prevent sand dunes from covering the foundations. On the map this zone is marked in red. This is the place where we will build the initial settlement.
Once the foundation is finished, we will start the second phase which will be the construction of this settlement.
The progress is slow but steady. People on board of the Ark have a bit lost their initial euphoria and are now working on the preparations for the next dispatches. The ambiance is good and productive. We see things advancing but we need to be patient.
This report reached us Mai 12th 2021

Liotes
A project run by @ph1102 and @achim03
Resources