---
Every Monday-Friday, @jongolson posts a CTPchat post to get engagement from all of us in the tribe and beyond.
This last Monday, 6/14, he asked us what our goals are for the next five days.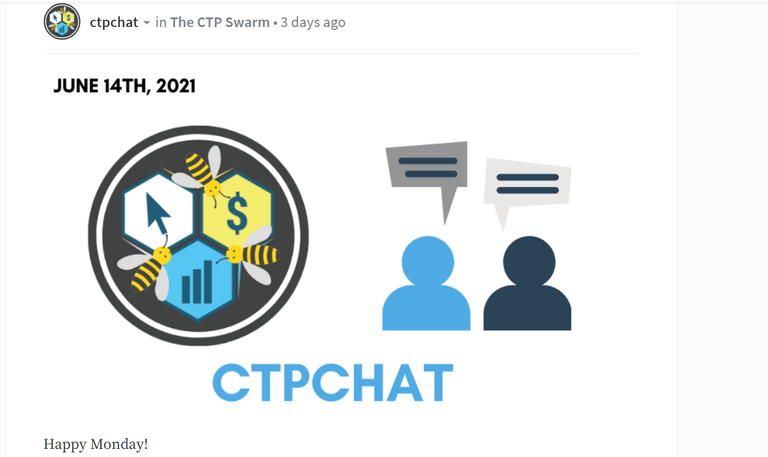 I replied with 5 goals. I am a little more than half way done so not sure if I will finish. But I will get closer.

These posts are a great way to get your feet wet when you're new to CTP and Hive and just learning your way around. Come in here and comment and upvote and interact with the other people who leave comments here. It may give you ideas to get your own posts started.
Yesterday I spent most of the day away from my computer. I managed to get a couple of tasks done before I left in the morning.
We took my Dad for another test for his double vision issue. He has started to wear his patch again. The result of the test will determine if he is brain and his eyes are going to be able to work together and merge the two images into one.
Did a few other things when we got back into town but....
I was not going to miss my Inner Circle Mastermind Meeting with my CTP friends and mentors.
We discussed the secrets in Section 2 (Fill Your Funnel) of the Traffic Secrets Book by Russell Brunson.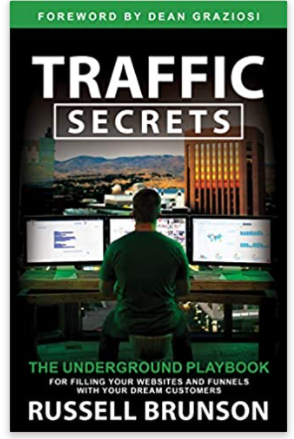 Section 2 covers Secrets 8-15. Secrets 8& 9 are about how to fill your funnels organically (working your way in) and with paid ads (buying your way in).
In Secrets 10-13 he talks about using the four big platforms (2 social and 2 search), Instagram, Facebook, Google, and YouTube to reach your audience.
In these chapters he lays out a six step framework that is used in all the platforms but tweaked to fit the purpose and goals of each one.
Also, he stresses the importance of starting slowly and learning one platform well before you move onto the next.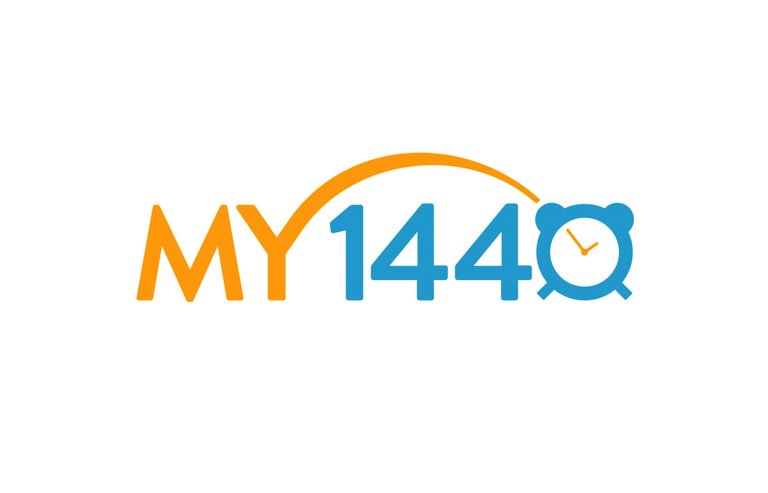 Last night one of the things we talked about was things I need to be doing for the My1440 project. Namely focusing all my energy on building it! First thing on that is building my list and promoting My1440 and only my1440.
Blain fixed my image for my flavicon on the My1440 website. If you don't know what that is, it is the image you see on the tabs of the post and pages on your website that identifies you with your logo or picture. On my other site I have my picture because it is a site I am building with my name domain.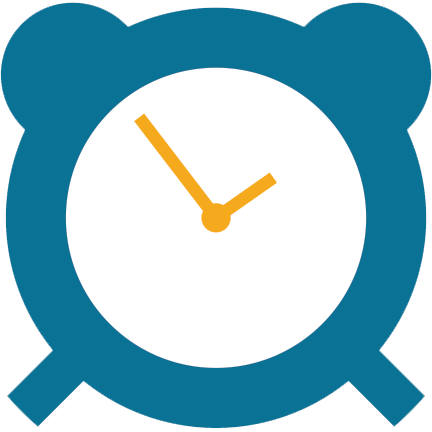 For the My1440.today site I gave him the .ai image with my logo and he pulled out the alarm clock and created a .png and sent me that in Telegram so I could use that for my flavicon image instead of the entire logo that was squished down and didn't look right.
I also got to see some of Jon's Splinterlands journey and his card collection. Quite impressive! He shared his screen while he opened a pack of cards he recently purchased. There is so much about that I still don't understand. It was fun watching him though.
So, it was another great and productive meeting and so grateful to have the kind of help and support I am getting in the Click Track Profit Inner Circle.
Now I need to buckle down and do the work!
---
▶️ 3Speak