---
Hello! Today is the 15th of June so that means it is time to spin the prize wheel for this month's winner of the #My1440Mug.
This contest is part of a larger project I am working on to help people who struggle with the feeling that they don't have enough time to build a business online.
I was inspired to start the project last fall when I heard Jon Olson and Blain Jones, who are the co owners of Click Track Profit and my first two interviewees for the project. They were talking about how we all have 1440 minutes in each day.
I have done several interviews and the audio recordings had been uploaded to Anchor.fm as podcast episodes. I am always looking for more people to talk with who would like to share their entrepreneurial journey and how they invest their 1440 minutes each day.
My goal is to share tools tips and techniques to help people get the most out of their 1440 minutes in each day by sharing My1440 journey.
I do one giveaway a month to thank people who have subscribed to my list, given me an interview, or engaged with me in one or more ways on Social Media!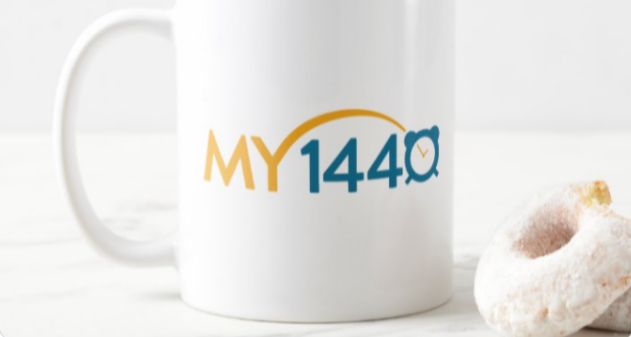 leave your hive username in a Telegram DM to me @lisamgentile or message me on Discord lisamgentile #0730
or
subscribe to the My1440 list at: https://www.trker.com/go/136009
Enter before Midnight PST on the 14th of each month to be eligible for that month's wheel spin and each one going forward until you win.

And the winner of this month's mug is: Erik Gustafsson who is also known as @flaxz and is the creator of the Alive Tribe, the I Am Alive Challenge and the Luke Is Alive Challenge. Congratulations, Erik!
One of the pages on the My1440.today website is the #My1440Mug-shots page I just created the page today. I am looking forward to seeing many more mug shots on there in the future.
Thanks to Rob Willmann @robwillmann who gave me the idea for this page to recognize people who have won or bought a #My1440Mug. All you need to do to get on this page is to send me a selfie with you holding your #My1440Mug.
Have a great day everyone and see you again soon!
---
▶️ 3Speak