Hello folks! As you can see from the title of the post - I sell domains!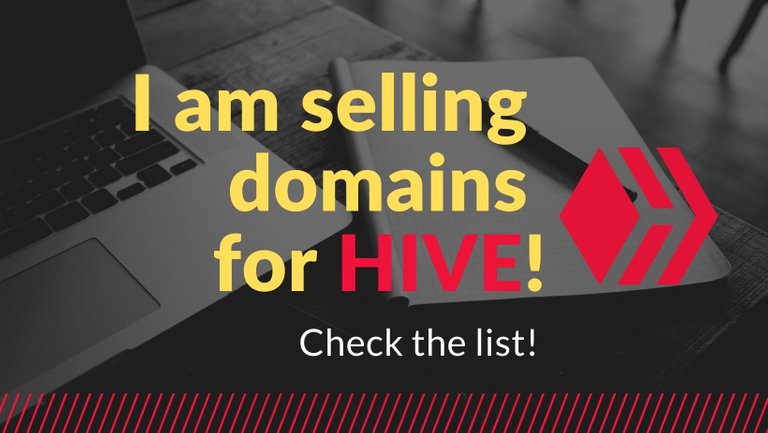 Some of them are PREMIUM! Here is the list:
The register is GoDaddy. I accept payment with HIVE tokens.
I will also be happy if you give me feedback on them.
If you are interested in buying some of them, leave a comment and we will discuss the price :)
Happy Saturday 🍺 Cheers!