---
Well, Bitcoin has died... Again... For the 1000th time from the beginning of its existence... lol... Another slap to the face from one person that can "move the markets"... I know that it's painful to watch how price is dipping, but after you survive a couple of bear markets, you get used to it... And even more important you are getting out of it much stronger with more experience... The same goes for a certain cryptocurrency...
I have probably talked about this before many times, but when things happen, the best thing that you can do is to find similar patterns in the past and compare things... The worst thing that you can do is to start a panic, spread FUD, and quit - that is exactly what OTHERS want YOU to do... If you quit, more valuable assets for them...

So, Bitcoin has died again, and ONE man killed him... Yeah, right... Just rewind the tape in the past and check all the stories how BTC has died before, and you will notice a couple of very serious accusations against it... A lot of fake news, network hack tryouts, etc... And if you think about how Bitcoin was "WEAK" in those times, it adds even more strength to all those "survivals" in the past...
Finally, when financial institutions started to accept it, one man says something negative and dumps the price like crazy... Will it go to zero? Will Bitcoin die (again)? Of course not...

I know that I'm repeating myself many times, but we always forget the MAIN POINT of news and these actions by individuals with influence... Do you think that Elon Musk is that stupid that he didn't know how BTC works? How mining works and WHY is that robust network IMPORTANT? And if you add that he said that HE didn't sell his Bitcoins, isn't that enough signal for you to believe that all this is just one theatrical piece to fill up his bags even more for a cheaper price?
Do you know what is the best recipe against people who has a lot of power? What is the easiest way to take their power back to you?
Hold still, ignore them, and HODL!
Thank you for your valuable time,
~ph~

Music in video:
Growing Up by Scott Buckley https://soundcloud.com/scottbuckley
Creative Commons — Attribution 3.0 Unported — CC BY 3.0
If you want to support my witness, you can do it by voting for @ph1102.ctp here https://tribaldex.com/witnesses, or just scan the QR code down below...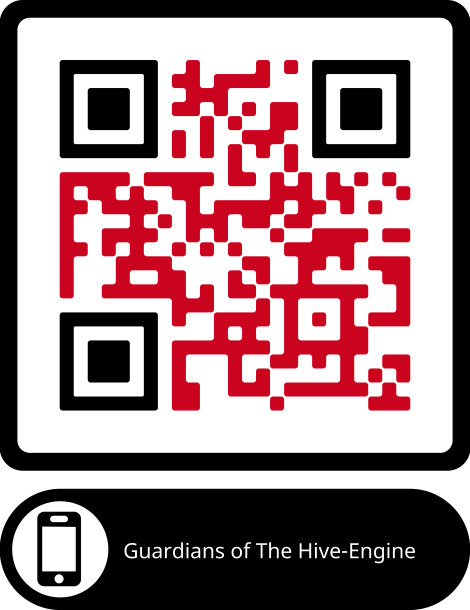 Don't forget to follow, reblog, and browse my Hivepage to stay connected with all the great stuff!
You can also find me on LEO Finance .:. Twitter .:. LBRY
---
▶️ 3Speak