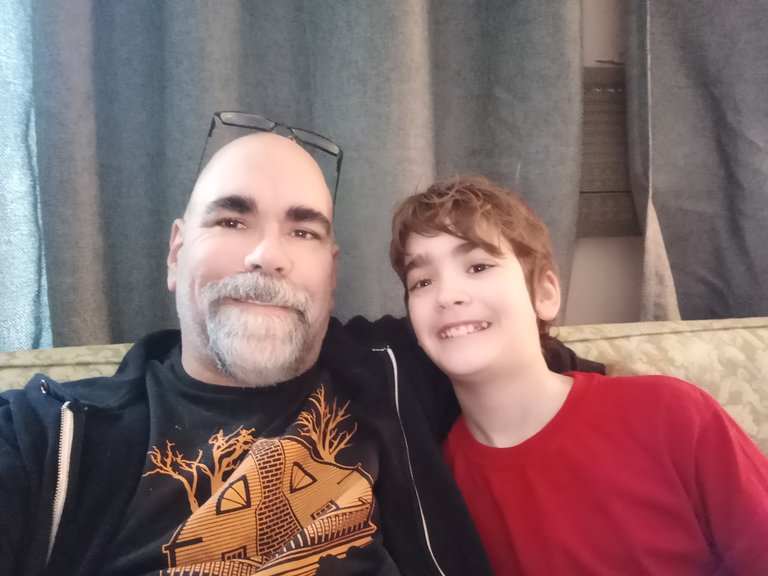 All,
It's been a tumultuous couple of weeks for me. I know I've been conspicously absent from ctptalk, and I wanted to just take a few minutes and discuss how I am doing:
First, my transition to working full time (40 hours per week) for my sofware company job has been rough. While I am able to do my job, I've been having some issues with my brain ever since my fall.
My work gave me lots of leeway: at first I worked a few weeks for 4 hours per day, then a couple weeks at 6 hours per day, and then finally 8 hours per day.
When I switched to 8 hours per day I really had some issue. I was problems implanting short term memories. So imagine making it to the end of the day and not really remembering what you did. Scary.
After seeing my occupational therapist and doctors, I told my therapist that I was 'double-dipping'... IE: I was working 8 hours per day, and then working on my autoresponder\blog and posting on ctptalk, doing dad jokes, etc. at night.
She was rather emphatic that I had to stop completely for a while because of my emotional issues, lack of short term memory retention, etc. all due to an overtaxed brain.
sigh
So I completely stopped writing for a while, and it's been a couple of weeks since I even wrote here on my blog.
However, after taking some time off of here and allowing my brain to 'reset', I am trying to go slow, and only write one post every other day instead of several posts a day.
So this is it. :)
I think long term it will be easier to create videos than write, especially at the end of the day when my brain is tired.
I am working on a way to combine it all: my hive update, my auto-responder, and website blog. I think I can do a 10 minute update via video, and that would be good enough and I can double dip and use it across formats. We'll see.
Anyway, I wanted to say that:
I apologize for not being in our Telegram groups. I miss you guys.
Eliana (@elianaicgomes)... I hope your giveaway went well. I transferred your 2K CTP that I committed to adding to the pot and a little extra for your patience :) Glad to see you succeeding.
Bob Caine (@rcaine) - I will reach out to you. Of all my friends on here, I miss talking to you and I will reach out soon.
I have still kept up my payments to the misc platforms that I use for my online business, and I find it quite interesting that I still continued to increase in CTP (due to my miners and my rewards for curation due to the voting done) and in BTC thanks to the affiliate programs payouts.
I may have suffered a setback with my brain, but I am not out of the game. :)
Anyway, Please be patient with me as I SLOWLY start back to working on my side business. I just have to make sure I follow the orders I am given from occupational therapy, so that I am able to do my job tasks successfully.
I have missed chatting terribly, and look forward to chatting with you all again soon on Telegram once I can reintroduce more time to my schedule.
One last request: If you are the praying type, (as I am), please pray for me and my family. My wife and children have been amazingly patient with me while I struggle through the healing process due to my injury.
Peace and love,
-Rob