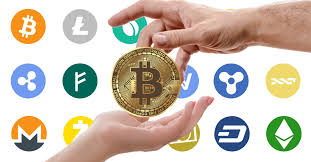 I wanted to let you know about some more legitimate ways to earn Free Crypto currency, of which there are quite a few.
Maybe too many to list here, however if you are familiar with the program Start Earning Today you will already know about programs such as Freebitco and HIVE and the CTP talk tribe on HIVE with CTP Tokens. (If you don't know about Start Earning today , then comment below I will send you some info)
However there are 5 sites that I have in my arsenal and I use every day, and have been for a while now, to accumulate crypto currency, all you have to do is claim whenever you want.
The amounts you claim are directly deposited into your Coin Pot Wallet where you can then send to any Crypto address you wish
The first thing that is needed is a Coinpot account, this is free to join and is used as your wallet for the five sites I am going to list below.
You can get a Coinpot wallet at https://coinpot.co
Just sign up and you are good to go with a readymade wallet to be used for the four sites listed below
Now, the following five sites require your Coin pot log in email address to be able to sign up and send your claims directly to your coin pot account
Each of these five sites allow you to claim as often as you like and are all free to join, there is no hidden costs or up sells or anything like that.
All the sites work the same, you can claim every 5 minutes or wait till later in the day, each site has a ticker and you can see the amount to claim climb as the ticket turns over.
Here they are
All daily claims go directly into your Coin Pot Wallet and can be converted into Bitcoin at anytime or you can withdraw them as is into any wallet of your choice.
I have all five sites ticking over every day and they have accumulated quite a nice tidy amount just from clicking claim once every day
So if you are into getting some Free Crypto try them out, you have nothing to lose and everything to gain