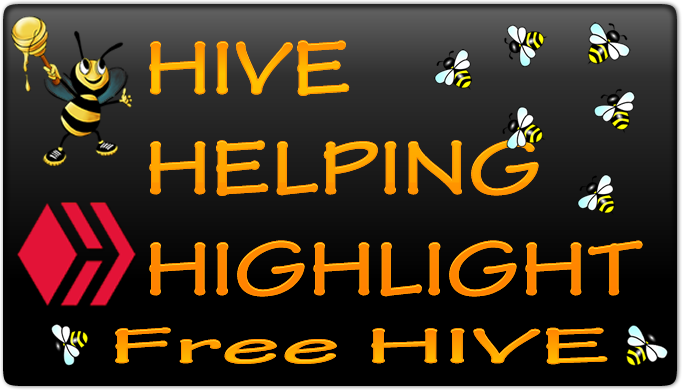 Hive Helping Highlight will Highlight a Hive Post as a way of encouraging people to engage with that post
I encourage all people to put a comment below and include the Hive name of the author of the Highlighted Post.
A name will be randomly selected from all that comment below for a prize of HIVE
(The selected name will receive a percentage of the Author rewards of this post and announced in the next Hive Helping Highlight Post)
I also encourage you all to visit the Highlighted post, let the Author know that you have read their post and make an engaged comment in that post.
This is a great way of engaging with someone new, Learning something new and being inspired by someone outside of your circle.
Being supportive of all members on HIVE is being part of the Swarm

Today's Highlighted Post is by @sshila
---

Poster Color Elephant Painting

Today @sshila shares with us images of her Painting of two elephants and also a Video of the creative process
I have chosen this post today because I believe that sometimes we just need to step outside of the cycle that we may be in and look at the world from a different perspective. Art is a capturer of different perspective, It allows our minds to think in a different way and allows our imaginations to take us on journeys that we would not ordinarily travel.
Sometimes we need to step back from the somewhat serious nature of trying to be better at how we do this, how we achieve that, what to do and what not to do, and just allow beauty and Joy back into our realm of understanding.
Theis painting is fun, its frivolous and its captures the essence of what it is to be sharing, caring and connected
Thanks for sharing your post with us @sshila

Thank you to all that participated in yesterdays 'Hive Helping Highlight'
A Name has been selected randomly from all those that commented on the Hive Helping Highlight Post using http://namepicker.com to be the recipient of a Hive Prize
The winner is: @dallas27
---
▶️ 3Speak