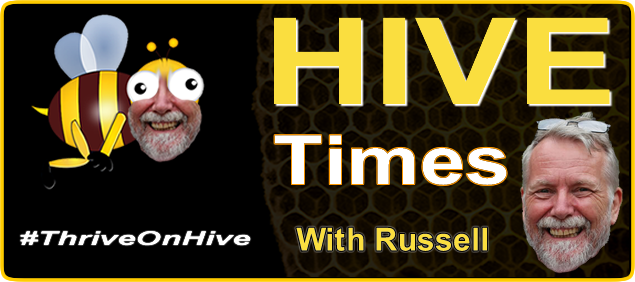 G Day Folks
Welcome to Hive Times
I want to use this forum for talking about many different things from what is going on at Hive, what is happening with some Hive communities and why we should be taking part in an ever growing network of people from different walks of life with a multitude of skill types.
I will also be highlighting a community member and their post that I feel is making a valuable contribution to the communities on Hive, spreading the Content.
My reason for doing this is to bring to the attention of all that want to notice, those members that are engaging every single day and engaging with valuable content that has something to offer for everybody.
This might be from simply posting an image that offers a meaning we can all relate to, (well at least with my arty bollocks speak I can apply meaning ) to a post that gives valuable tips to how you can improve your well being.
Also if I see programs that would enhance your experience on Hive and or give you an opportunity to increase your income earning potential I will highlight them as well.
Hive times is about me, but it is also about you, what you are doing contributes to the overall energy and direction that Hive takes, we are the swarm and we have made a decision to settle in this Hive and make it our home, so lets start bringing home the Honey and make this the sweetest, productive and wealthiest place you could be.
Wealth, of course can be measured in many ways and a functioning community is the greatest wealth you can get.
Being supportive is being community and what better place to be than on the HIVE Blockchain.
My first kick off will be to introduce you to a great platform to use on HIVE called paekd peakd.com is a great interface to use for creating posts on HIVE as it offer's you some very comprehensive tools for creating templates for your posts.


You can create the template with your favorite Header information and Footer Information, including any favorite links etc.


Once you have created your template to use for your posts, all you have to do every time you want to make a post is select your template and add the content and then post. It really simple to use and saves a great deal of time.


One of the great features of templates and posts at peakd is that you can schedule your posts, so you can write a few posts, schedule their posting date and time and then set and forget :)
You can also access your wallet through peakD and see how you are going with your HIVE accumulation.
Another great feature is that you can sort and filter your favorite tags, topics, curators and communities, that way you can find the posts that you want to read very easily.
Thats just a brief introduction to peakd - check it out, you wont look back.
If you are interested in promoting your business opportunities then try: